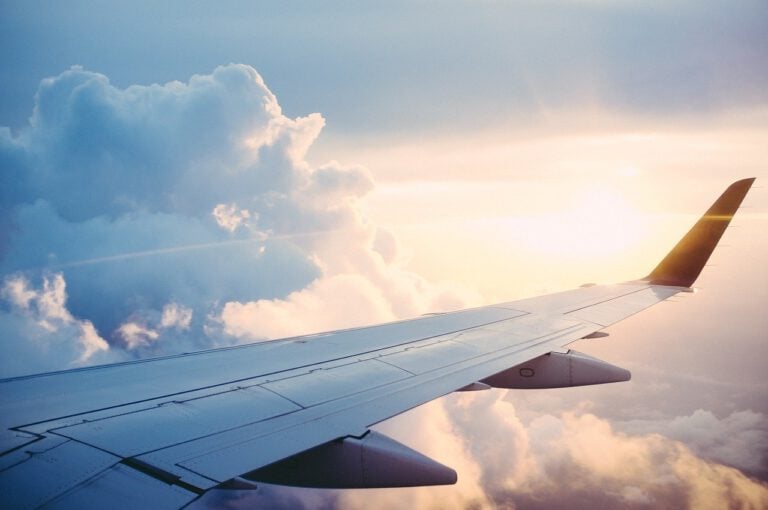 Coronavirus is affecting almost every industry, but one particular industry could feel the pain more than others. The global aviation industry is set to witness its first decline in air traffic in over a decade due to the impact of the coronavirus.
On Thursday, the International Air Transport Association (IATA) warned that a drop in demand for air travel could cost the industry about $29.3 billion in revenue in 2020. Further, the industry body noted that the carriers operating in the APAC (Asia-Pacific) region could lose about $27.8 billion in revenue.
Talking of China, the IATA said that Chinese airlines could lose about $12.8 billion in the domestic market alone. As per the data from the Civil Aviation Administration of China, about two-thirds of Chinese passenger planes are not operating due to the outbreak. This, in turn, has led to a 70 percent drop in passenger numbers from Jan. 27 to Feb. 12, compared to the same period last year.
Gates Capital Management Reduces Risk After Rare Down Year [Exclusive]
Gates Capital Management's ECF Value Funds have a fantastic track record. The funds (full-name Excess Cash Flow Value Funds), which invest in an event-driven equity and credit strategy, have produced a 12.6% annualised return over the past 26 years. The funds added 7.7% overall in the second half of 2022, outperforming the 3.4% return for Read More
Referring to year 2020 to be a "very tough" year for the aviation industry, the IATA estimates a 13 percent drop in passenger demand in Asia-Pacific for 2020.
According to IATA, their estimates are based on the impact of the SARS outbreak on air travel in 2003. At the time, the demand for airlines dropped for about six months, but witnessed a sharp recovery. During the SARS outbreak, carriers operating in the APAC region witnessed a 5.1 percent drop in demand.
"The estimated impact of the Covid-19 outbreak also assumes that the centre of the public health emergency remains in China," said IATA. "If it spreads more widely to Asia-Pacific markets then impacts on airlines from other regions would be larger."
Airlines already feeling the impact
Previously, IATA forecast that Asia Pacific would be the primary growth driver in air travel demand between 2015 and 2035. Moreover, the association noted that four out of five of the fastest growing markets, in terms of passengers' volume, would be from Asia.
Also, IATA earlier expected demand growth of 4.1 percent in 2020, but now it expects a drop of 0.06 percent. However, the association noted that it is still too early to predict the impact of coronavirus on the aviation industry profits.
The association said these are challenging times for the global aviation industry, and their top priority is to contain the spread of the virus. Thus, airlines are being forced to make tough choices, including cutting capacity and routes as well.
"Lower fuel costs will help offset some of the lost revenue. This will be a very tough year for airlines," IATA said.
The impact of coronavirus is already being felt by the global aviation industry. On Thursday, Qantas Airlines noted that the outbreak could wipe out up to $100 million of pre-tax profit. Also, Air France-KLM said yesterday that the deadly virus could result in a drop in earnings of $216 million between February and April.
U.S. and European carriers have canceled their flights to China, while Singapore Airlines and Qantas Airways have scaled back flights. British Airways has also suspended flights to mainland China until April.
Both United Airlines and American Airlines have suspended flights to mainland China and Hong Kong. In fact, United, Delta and American have suspended flights to these regions until April. And, the suspension could be longer if the situation gets worse.
China has also placed travel restrictions on over 780 million people. Moreover, the country has suspended all domestic and international tour packages.
Advice for travelers
For travelers, IATA says the World Health Organization (WHO) has not called for any restriction on travel or trade. Instead, the agency has come up with extensive advice for travelers on its website. IATA, however, advises people not to travel if they are sick, and if they have flu-like symptoms, then they must wear a mask and see a doctor.
"And when you travel wash your hands frequently and don't touch your face. Observing these simple measures should keep flying safe for all," said IATA.
Apart from the aviation industry, maritime transport is also feeling the impact of the coronavirus. Maersk, which handles about one in every five containers shipped by sea, expects a weak start to 2020. The company, however, said it is too early to predict the overall impact of the virus.
"However, the weekly container vessel calls at key Chinese ports were significantly down compared [with] last year during the last weeks of January and the first weeks of February. Freight rates are expected to decrease due to dropping demand for containerised goods transport," Maersk said in a statement.