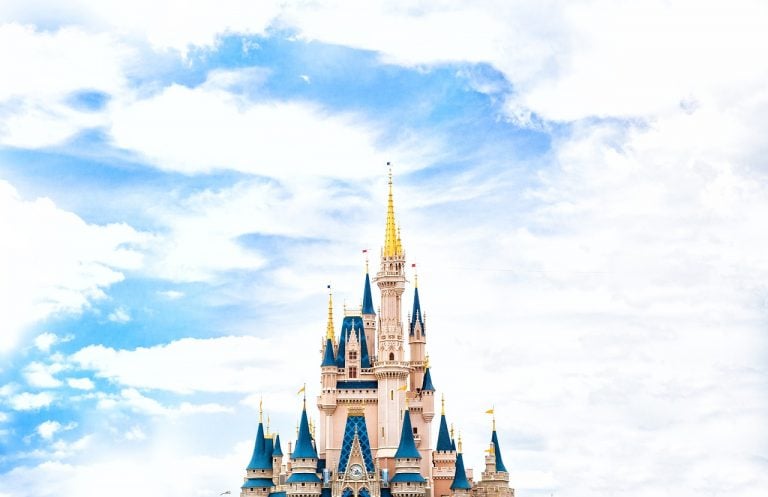 So far, Netflix has been the undisputed leader in the media streaming business. But things could change in the future as Apple prepares to launch its Apple TV Plus streaming service and Disney brings the much-awaited Disney Plus. The media streaming category has become increasingly crowded. In this Apple TV Plus vs Disney Plus comparison, let's check out how the two services stack up ahead of their launch.
Apple officially announced the Apple TV Plus at a special event in March as a subscription service for its original movies and TV shows. The tech giant has signed some of the biggest names in Hollywood to create content for its new platform. But Apple has left a lot of questions unanswered. The company is expected to share more details at the iPhone launch event in September.
On the other hand, Disney Plus has the advantage of having access to Disney's massive library of movies and TV shows. It could pose a serious threat to Apple TV Plus and other services.
Fund Manager Profile: Kris Sidial Of Tail Risk Fund Ambrus Group
A decade ago, no one talked about tail risk hedge funds, which were a minuscule niche of the market. However, today many large investors, including pension funds and other institutions, have mandates that require the inclusion of tail risk protection. In a recent interview with ValueWalk, Kris Sidial of tail risk fund Ambrus Group, a Read More
Apple TV Plus vs Disney Plus: Pricing and availability
Disney has confirmed that its service will become available in the US, Canada, and the Netherlands on November 12. Australia and New Zealand will get Disney Plus on November 19. The company will continue to roll out the service in other countries as it exits content licensing deals with broadcasters and streaming services. Disney has assured that the service would become available worldwide by 2021.
Disney Plus is going to cost just $7 per month or $70 per year in the US. That makes it far more affordable than Netflix. Disney CEO Bob Iger has announced that the company would also bundle Disney Plus with ESPN Plus and ad-supported Hulu for $13 per month. It's worth pointing out that this is introductory pricing. Disney could raise the price in the future as it adds more content to the service.
It's not yet known whether Disney Plus users will be able to stream content on only one screen or multiple screens at the same time. However, the company has confirmed that it would stream 4K UHD videos at no extra cost, and allow users to set multiple profiles.
Apple has been silent on the launch date or pricing of its media streaming service. Citing inside sources, Bloomberg reports that Apple TV Plus would debut in November and cost $10 per month. The service will be ad-free. Apple will reportedly roll it out in more than 100 countries. It will also allow you to share a plan with up to five family members.
Apple's service will have only a small number of shows at launch, and the company would add more content over the following months. It's not yet known whether Apple would release all episodes at once like Netflix or release each episode week by week. You can also expect Apple to offer a free trial period. When the company launched Apple Music, it offered an extended free trial.
Apple TV Plus vs Disney Plus: Device support
Disney Plus will offer streaming on smartphones, PCs, tablets, Macs, smart TVs, and streaming boxes. At the Disney Plus reveal event, the company told investors that it had already signed agreements to put its streaming service on Roku and Sony's PlayStation 4 console.
At launch, the Disney Plus service will be available on iPhones, iPads, Apple TV, iPod Touch, Android smartphones, Android TV, Chromecast, Xbox One, PlayStation 4, Android-based Sony TVs, Roku streaming players, and Roku TVs. The service will be fully integrated with Apple TV app, allowing you to subscribe to it via in-app purchase.
Disney's list doesn't include Amazon's Fire TV, which has a large installed base in the US and Europe. The Disney Plus launch is still a few months away, so the company could reach a deal with Amazon to bring it to Fire TV. Amazon Fire tablets have also been left out.
Apple TV Plus will live inside the company's revamped TV app, sitting alongside other services like HBO and Starz. The service would be available on iPhones, iPads, iPods, Macs, and other devices that have Apple's TV app.
The company has said that the revamped TV app would arrive later this year on Amazon Fire TV, Roku, and smart TVs from Sony, LG, Samsung, and Vizio, suggesting that Apple TV Plus could be supported on these devices as well. However, it's still possible that Apple would restrict the service to its own devices.
Apple TV Plus vs Disney Plus: Content
Disney owns some of the most popular and valuable content in the entertainment world, which gives it a major advantage over its rivals. According to a survey conducted by UBS Securities, about 43% US participants were interested in subscribing to Disney Plus.
At launch, Disney Plus will have about 500 movies and 7,500 episodes of current and past TV shows. Disney is betting not only on quantity but also quality and popularity of its movies and TV shows. Disney Plus will host content from Disney, Marvel, Lucasfilm, Pixar, Fox, and National Geographic.
Someone asked us to formally introduce ourselves so of course we made a video. pic.twitter.com/VZLrJ6ff7k

— Disney+ (@disneyplus) August 19, 2019
All 30 seasons of The Simpsons will be on the streaming service at launch. Other titles like The Princess Bride and The Sound of Music will be added soon after launch. It will also stream Disney's movies starting with Captain Marvel. Avengers: Endgame will become available on December 11. Other Marvel movies will join the service as deals with Netflix expire.
The Bob Iger-led company is also developing exclusive and original movies and TV shows for its streaming service. Disney Plus' original programming would include a Star Wars prequel series based on Rogue One, and The Mandalorian. It will also stream the untitled Loki and Hawkeye series, WandaVision, Monsters at Work, Falcon and Winter Soldier, and other Marvel and Pixar content.
In contrast, Apple will launch its service with five original shows. They include Jennifer Aniston and Reese Witherspoon's The Morning Show, Jason Momoa's See, a docuseries called Home, Octavia Spencer's Truth Be Told, and Steven Spielberg's revival of Amazing Stories. Though the company has purchased rights to some third-party content, it's not yet known whether it would host licensed movies and TV shows.
In the following months, Apple will bring more exclusives such as For All Mankind and Oprah Winfrey's documentaries. Apple is reportedly spending upward of $6 billion on original programming for its streaming service. That's much higher than the $1 billion it had originally planned to spend.
Unlike Disney, Apple's movies and TV shows aren't proven hits, which would make it difficult for the Cupertino company to convince users to shell out $10 per month. Disney will have a massive catalog of blockbuster movies, TV shows, and documentaries as well as a bunch of new releases. And its service would be more affordable than Apple's.