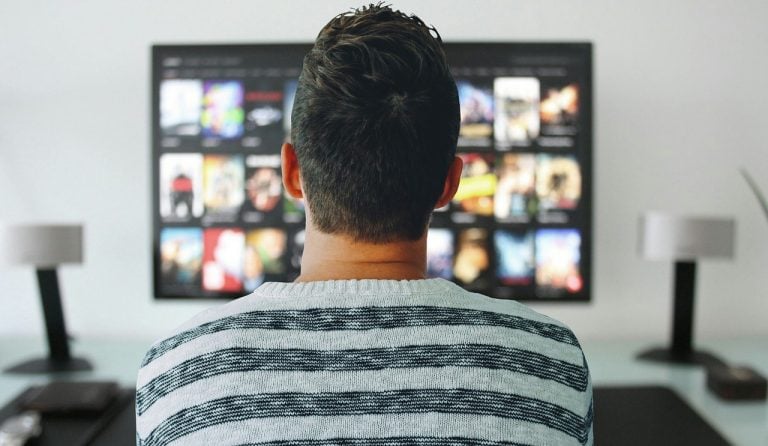 Apple and Disney are preparing to launch their own streaming services. But they are still in the future. For now, Netflix remains by far the most popular on-demand video streaming service with more than 140 million subscribers. Amazon Prime Video has also garnered more than 75 million subscribers worldwide. Both of them offer vast content including original shows, and are available on almost every major platform. If you are new to the world of video streaming, you might be wondering whether to subscribe to Netflix or Amazon Prime Video. This comparison should help you decide.

Amazon Prime Video vs Netflix: Pricing
This is one of the most important factors you'd want to look at before signing up for a streaming service. Netflix has three pricing tiers: Basic, Standard, and Premium. All three of them give you access to the company's entire catalog of movies, TV shows, and original content ad-free. The Basic option costs $9 per month. It allows you to stream content on a single device at a time, and streaming is limited to 480p resolution.
How Value Investors Can Win With Tech And "Fallen" Growth Stocks
Many value investors have given up on their strategy over the last 15 years amid concerns that value investing no longer worked. However, some made small adjustments to their strategy but remained value investors to the core. Now all of the value investors who held fast to their investment philosophy are being rewarded as value Read More
The Standard tier costs $13 per month. It lets users stream content on two devices simultaneously in Full HD resolution of 1080p. The Premium version is going to set you back by $16 per month. Premium Netflix users can stream content on up to four devices at a time. They can also stream in 4K Ultra HD with Dolby Atmos and HDR, if the content is available in these formats.
On the other hand, Amazon Prime Video comes with a $99 annual Amazon Prime membership. The membership gives you ad-free access to the entire catalog of Prime Video. It also includes Amazon Prime Music and the online retailer's premium delivery services such as free shipping. As a Prime member, you also get access to a free Kindle eBook every month.
If you want the Amazon Prime membership on a monthly basis, it's going to cost you $10.99 per month. If you don't want Prime Music, free shipping, or free Kindle eBooks, you can subscribe only to Amazon Prime Video for $8.99 per month. But it makes little sense considering the annual subscription or even $10.99 monthly subscription gives you access to a bunch of other Amazon services.
Unlike Netflix, Amazon doesn't charge you extra for 4K Ultra HD streaming. The membership allows you to stream content in the highest quality available, depending on the strength of your Internet connection. Prime Video members can stream up to three titles simultaneously. But you can stream the same title only on two devices at a time.
Availability on different devices
Netflix is available on almost every device out there including Windows Phone (yeah, those three people can subscribe to Netflix) and Nintendo 3DS. Unlike Prime Video, it's also available on Google's Chromecast. You can access both streaming services through your web browser on Windows and Mac.
Amazon Prime Video supports a wide range of platforms and devices. It's available on iOS, Android, Xbox One, PlayStation 4, Roku, Apple TV, Amazon Fire TV, and other Fire devices. Users can also access Prime Video on compatible Blu-ray players and smart TVs.
The Prime Video isn't yet available on Google's Chromecast. But now that Amazon and Google have settled their disputes, the service will soon become available on Chromecast and Android TV. It will support the 4K resolution on Google's platforms.
User experience
As someone having access to both streaming services, I can tell you that the user experience on Netflix is more refined and intuitive than Amazon Prime Video. The experience is also more consistent across devices on Netflix. Its advanced algorithms show you content tailored for you. It recommends you movies and TV shows based on your viewing habits.
Netflix users can easily navigate content, and do searches based on actor, director, and genre. If you have set multiple user profiles on Netflix, it will show unique recommendations to each profile, including kids. One thing that most Netflix users (including me) don't like is the automatic preview when you take the cursor or thumb to a new movie or TV show's thumbnail. Netflix doesn't give you the option to disable them.
Though the interface of Prime Video isn't as refined as that of Netflix, it's still pretty good. It's also not as consistent as Netflix when you go from one device to another. It offers the best experience on Amazon's own Fire TV. Unlike Netflix, you can't set multiple user profiles on Amazon's service.
One feature that I really like about the Prime Video is the X-Ray feature. When you are watching a video, the X-Ray feature shows you the names of actors, soundtrack, and trivia information about what's going on the screen.
Both services allow you to download select shows and movies for offline viewing, though the downloads stay in the respective app's library. Netflix keeps the downloaded content for 30 days before removing it automatically. The viewing period for Amazon Prime Video's offline content differs from title to title, but you get a maximum of 30 days to watch the content. Once you start watching it, you are supposed to finish it within 48 hours.
Content
Netflix has a vast amount of content including originals, classic titles, and exclusives. The company has licensed thousands of movies, TV shows, and documentaries. But what sets Netflix apart is its huge investment in original content. Some of its most popular original shows include Black Mirror, House of Cards, Stranger Things, Orange is the New Black, and Bojack Horseman. 
It's Netflix's original library that has been drawing consumers to the platform. With the launch of Disney Plus on the horizon, Netflix is going to lose a lot of Disney content including Marvel, Star Wars, and Disney franchises. It's not yet known how long Walt Disney would allow Netflix to keep licensing its existing titles. But the company has built an impressive library of original and high-quality content that would keep customers glued to the platform.
Amazon Prime Video also has an incredibly extensive library of exclusives, original, and syndicated movies, TV shows, and documentaries. In fact, its library is even bigger than that of Netflix. According to some estimates, Prime Video has a collection of nearly 18,000 movies and more than 4,000 TV shows. But the quality of content is not as good as Netflix. When it comes to quality, only HBO has better content than Netflix, and the Reed Hastings-led streaming service is catching up fast.
Amazon has also been investing heavily in original content. Some of its most popular original shows are The Marvelous Mrs. Maisel, Jack Ryan, Patriot, Mr. Robot, Transparent, and The Man in the High Castle. Amazon also offers free live streaming of Thursday Night Football.
Extra benefits
Netflix doesn't offer you any extra benefits. On the other hand, Amazon Prime membership comes with free shipping, Prime Music, and unlimited photo storage. It also offers access to IMDb's ad-supported streaming service Freedive. It also has a dedicated Amazon Channels section, which allows you to subscribe to third-party cable networks like Starz, CBS All Access, and HBO by paying a fee. These channels let you watch their shows live as they air on satellite or cable. Of course, you can also access the content after it has aired.
Which one is better?
If you are price conscious, Amazon Prime Video offers great value for money. For just $99 a year, you get access to the video streaming service, music streaming, free shipping, Kindle eBooks, and more. Netflix has better content, but it's much more expensive.
Which service do I use? I have Amazon's annual Prime subscription, which I renew every year. I also subscribe to Netflix's Standard plan for a month or two after every few months to watch their exclusive content and then cancel it.
Updated on