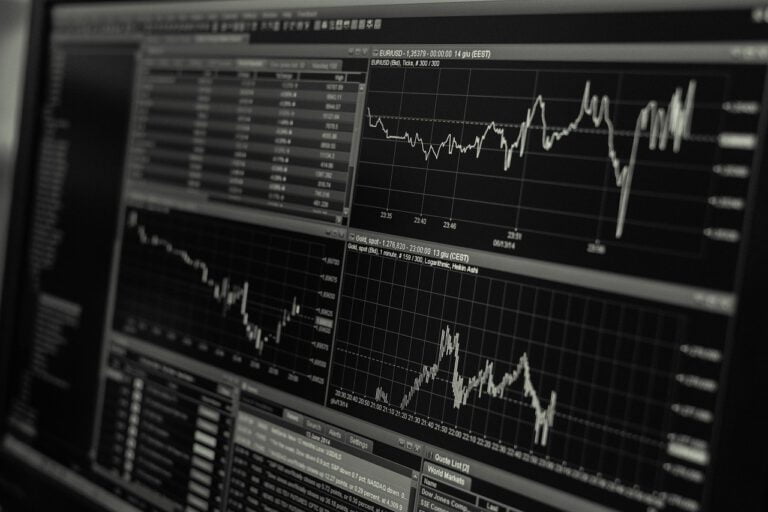 Another Discovery post. The more I write about Discovery, the more the price goes down (DISCA). So this is the last Discovery post for a while. Here are the previous posts if you are catching up Part I, II, III, IV). I started looking at DISCA after the Archegos fiasco and the merger with AT&T added content to cover.
Q1 2021 hedge fund letters, conferences and more
Discovery: The Next Big Scale Player In Entertainment
Update since the last post: We have a name! The new company will be called Warner Bros. Discovery. This is playing it safe. Warner Bros has a rich legacy and is culturaly entrenched. I also wonder if, strategically speaking, that going with Warner Bros instead of WarnerMedia is a way to rewind the AT&T chapter. But that's just me overthinking.
21st Century Investing with The Investment Integration Project's William Burckart
ValueWalk's Raul Panganiban interviews William Burckart, The Investment Integration Project's President and COO, and discuss his recent book that he co-authored, "21st Century Investing: Redirecting Financial Strategies to Drive System Change". Q1 2021 hedge fund letters, conferences and more The following is a computer generated transcript and may contain some errors.
We have a setup for Warner Bros. Discovery as the next big scale player in entertainment. Direct-to-consumer (DTC) is a content arms race, and scale is most necessary. More content leads to stronger engagement, which reduces churn, creates pricing power and drives margins. This is the playbook of Netflix and Disney. Warner Bros. Discovery. will be a top 3DTC player. Amazon is also a big player getting bigger but their strategy is different, that is expanding their prime business.
Why is the stock down? There's a lot to digest in this massive merger. I think the merger announcement, the complexity of the deal, the different class of shares and AT&T's bungling of their media assets leads to investors being turned off. The deal will only be consumed sometime next year, so it's far away for an investor timeframe. The merger is a tough sell. There's a lot of debt involved. You might also have Discovery's investors being skeptical on taking on a massive media empire of scripted TV and movies. Discovery's bread and butter is reality TV. Cheap to produce and addictive. Now you are alternating the DNA of the business. Basically, there's a lot of uncertainties and it will take a couple years for results. So investors are not warm and are out.
I'm also trying to work out the numbers. If you can't work out the numbers, how are financial analysts supposed to model out? If they can't model out, they don't have visibility on the outlook of the business. If you don't have visibility on the business, you sell. That's how the business works. They like that word a lot: "Earning or revenue visibility."
AT&T's Exit
The numbers don't seem to be good for AT&T, well for the shareholders. The only good part for AT&T is that they are getting out.
I said many times in the past, I don't get AT&T. AT&T kept saying how great this Time Warner deal was everytime they had a chance and now they are celebrating the exit. I don't get them. I also don't get that 2-3 years after the merger they realized tha they don't have the money for both their connectivity business and the media business.
AT&T Total Purchase Price (Enterprise Value) of Time Warner in 2018: $102b ($79b of cash and stocks + $23b of Time Warner debt.) That's according to its 10K. The media are poor at explaining. They keep reporting $80b-$85b, that's for the equity and they ignore debt. The real number is $102b.Merger (technically not a sale) involving something called a Reverse Morris Trust. Details of which haven't been announced.
There are two part.
AT&T gets $41.5b cash and Discovery assumes $1.5b of AT&T debt
71% of NewCo. The shareholders are getting the stock. Not AT&T.
Estimated 2023 revenues: $52b (39b at closing)
Estimated 2023 adjusted EBITDA: $14b ($12b at closing)
FCF (60% conversation rate estimated): $8.4 b
Debt: $55b
Leverage 5x at closing. 24 months after closing 3x. Long-term leverage target 2.5x-3x.
Content spending: $20b (They already spend today close to $20 billion per year on content)
The company is planning to reinvest the $3+ billion of expected run-rate cost savings into content, which could bring the total content spend to $23 billion.
Expected Synergies: $3b
These numbers are questionable. There`s no way of really knowing. They are built on questionable assumptions, like the expected synergies. Deleverage is another. The market seems to be worried that leverage will reduce the company's flexibility in terms of content spend.
Discovery's Subscriptions
Streaming subscriptions: David Zaslav said anything between 200m and 400m. It just sounded like something he pulled out of the air. No timeframe given. Not sure how it is based on. We know Discovery+ has 15m, and no clue regarding HBO Max (44m but those are mostly just HBO). So we can assume he expects at least 10x the current number.
What's that 71% worth? There's a lot of number shuffling here. Well let's work with these loose estimations. Discovery is trading at 9.1x EBITDA. ViacomCBS at 7.8x, Comcast at 11x, Netflix 40x. But let's work with 9x. The implied Enterprise Value is $126b. Remove $55b of debt and you have $71m of equity left. 71% of that is $50b. So $43+$50=$93b. That's less than the $102b they paid for. Of course I'm ignoring the money they took out and the value of their stake will fluctuate. But because AT&T shareholders are getting NewCo shares, is it right to think that AT&T is getting a lot less, like $60b less than what they paid for? Am I getting this right?
The transaction is anticipated to close in mid-2022, so these numbers are highly subjectives.
Despite being down at the moment, once the chips fall in their places I think this company will do fall. In a sense, the lower it is the better the opportunity. Streaming is all about acquiring users, and then retaining them. You retain them with the best content. The stuff people want to see. And that's the company's strenght.
Article by Brian Langis