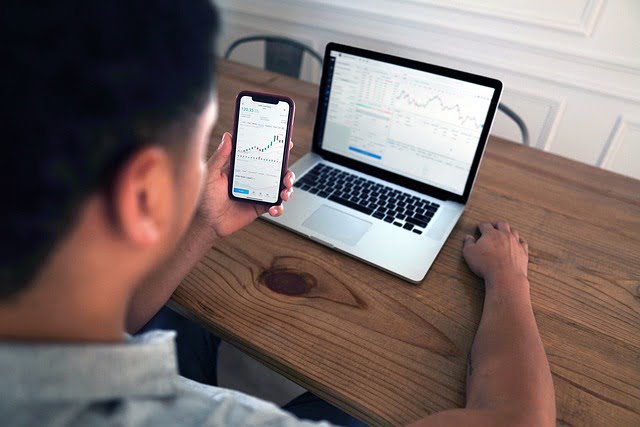 Are you an investor in cryptocurrencies? Well, you fall under an extraordinary group today. Since the start of the cryptocurrency trade, many have invested in the market without planning their investment strategies. And as a result, people have suffered colossal losses. However, there are ways to prevent these colossal losses.
The Explosion of Cryptocurrency Trade
Since 2014, cryptocurrency trade has been booming, which has seen many companies creating trading platforms. Today there are about 504 cryptocurrency trading platforms, with thousands of crypto coins. Now that is significant. Because with its rise in popularity, we shall see a swell as different countries begin to embrace it in the next ten years.
Jim Chanos Unveils Lastest Short As Fund Manager Bets On Further Market Declines
Jim Chanos has a new short target in his sights. Earlier this week, the hedge fund manager disclosed that he is betting against "legacy" data centers that face growing competition from the trio of technology giants, which have previously been their biggest customers. The fund manager, who is best known for his winning bet against Read More
The trade has been attracting investors from all over the world. Today, about 20 million investors have 100,000 investors in cryptocurrency who have turned millionaires out of the exchange. However, this industry has its share of trouble.
The Investor's Challenge
We have seen that there are about 504 exchange platforms. That alone is a great challenge. Because as an investor, you have to work on creating accounts and trading in each of them. It goes without refuting that sooner or later, you will not even remember which is which, let alone their passwords.
As an investor, you want all your cards on the table so that you get to make your strategies and financial decisions based on what you see. How do you do that without staying logged in and being glued to your desktop or OS every second?
The other challenge that you, as an investor, have is staying updated on the crypto market changes. Every change that takes place in the trade will cost you in one way or the other. So, you have to see everything running at the same time. What you need is a cryptocurrency tracker.
The Investor's Solution
Tracking apps allow you the opportunity to track all your cryptocurrencies. "But what if I have already invested in other exchanges?" Don't worry; many apps like Delta support more than 300 exchanges with over 7000 different crypto coins. So, whether you are using Bitcoin or Litecoin, or any other currency, you can create as many portfolios as you want so that you can track them or come up with strategies.
A tracking app usually gives you alerts for the latest prices and trade charts in your preferred currency. That ensures that you are up to date, not missing any opportunity. Some of the apps even allow you to get to know your portfolio balance, profits & losses just 24 hours into your investment. Most of these app portfolios enable you to connect your exchanges, cryptocurrency, and e-wallet.
Six tips for investing in cryptocurrencies
Here are six tips for making a successful and deliberate investment in cryptocurrencies.
Understand blockchain technology
Before investing in this type of currency, make sure you fully understand this innovation, and especially the technology behind it. Finally, it is essential to study the entire blockchain technology, which is the source of cryptography. Above all, pay attention to the details that distinguish the currencies. For example, programming languages, blockchain verification systems, management, and currencies adapt to required change orders.
Consider the limitations of simulation extension
The token is called as the unit of cryptocurrency. Like Bitcoin, the number of tokens in the stream is limited to 21 million Bitcoin, so the number of tokens generated can be limited, making the product relatively rare and definitely contributing to its value. However, cryptocurrency can also be subject to deflationary patterns. In this case, the amount of money transferred could be unrestricted and may ultimately lead to inflation (or even decline).
Ensure the transparency of confidential sources
Choose a cryptocurrency supporting confidential sources about known investors and developers, on project maps, and possibly on roadmap sites showing planned technological developments. Be careful if none of these have access; you can invest in a Ponzi scheme.
Look for information on a secret website
In order to update in this very special and privileged place and thus to get all the information about the targeted asset in question and to protect your investment in good condition, it is best to search for the information obtained. This is what they say on the web! Many cryptocurrencies offer their own websites, but you can expand your search to community sites like Delta that allow you to post, browse, discuss, and share issues and comments.
Understand the quality of cryptocurrency developers and financial management
Above all, it is the quality of the developers that drives this innovation to the success of cryptocurrencies. So see their experiences, education, work history, and more. Do they form a cohesive group? In a good community like Delta, you can see that their relationships are sincere and constructive.
Finally, you need to know who will pay the developers: the decrypted companies or the private shareholders? Do developers pay in secret currencies? The important thing is to be able to assess developers' motivations and potential conflicts of interest.
Reducing investment in these volatile and vulnerable resources
Flexibility is one of the main features of cryptocurrencies. Therefore, the value of a cryptocurrency can fluctuate very quickly. The problem: the young economy, the unique nature, especially the market, which is sometimes worthless. The number of platforms includes no signal flow. Therefore, it is not recommended to investing in a cryptocurrency for risk. It is recommended not to keep a large part of your savings in high-risk assets such as Bitcoin or others because this way, there is a real risk of losing most of the investment.
Conclusion
In conclusion, there are many risks to investing and even more so in investing in cryptocurrency. However, with the above-mentioned tips and the help of a tracking app, many risks can be avoided. With the right tools and mindset, you will feel more confident in the investing environment and will have a bigger chance at turning a profit.
It should be an investment that is a small portion of your finances. Cryptocurrency is an effort when it feels like it's more than a reasonable investment to expand diversity. In fact, wanting to make money fast is not a good reason to invest in cryptocurrencies.
Updated on