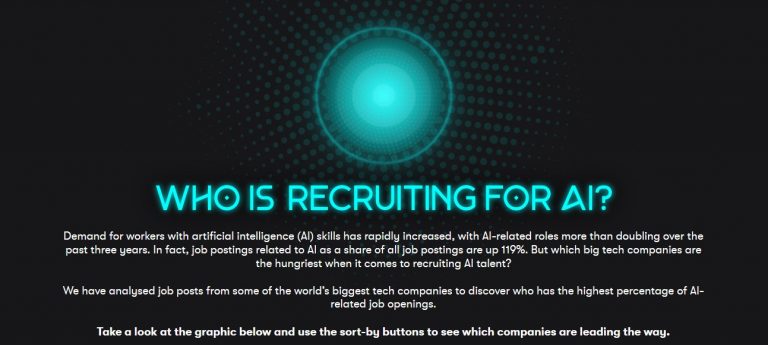 Technology has become increasingly integral to jobs across all industries and continues to impact the majority of people to some extent in the workplace. The effect of technology on employment is set to continue to grow and transform the workplace. From virtual reality meetings to replacing jobs altogether. What can we expect in the near future? Will AI-related jobs replace you?
Gates Capital Management Reduces Risk After Rare Down Year [Exclusive]
Gates Capital Management's ECF Value Funds have a fantastic track record. The funds (full-name Excess Cash Flow Value Funds), which invest in an event-driven equity and credit strategy, have produced a 12.6% annualised return over the past 26 years. The funds added 7.7% overall in the second half of 2022, outperforming the 3.4% return for Read More
[REITs]
Q4 hedge fund letters, conference, scoops etc
One aspect of technology that has seen large growth and is slowly taking over our day-to-day lives without us realising, is artificial intelligence (AI). Coined back in 1956 by John McCarthy, AI has been studied for decades and now in 2019, is becoming increasingly important to companies looking to enhance and fast-track tasks. Sectors such as national health, banking and legal services are benefiting from AI in particular.
Large tech companies are at the forefront of acknowledging the potential of AI, and as a result, are recruiting heavily in this technology. The demand in the tech industry to have a strong(?) knowledge of AI is rising in importance, with AI-related job posts up by a staggering 119% in the last year and AI-related jobs more than doubling over the past three years.
So who is recruiting for AI roles the most and making those crucial steps to changing the future of the workplace? Are you interested in working for a tech giant? If so, AI might be what you need to master first.
RS Components has analysed job posts from some of the world's biggest tech companies in this interactive campaign here, to discover who has the highest percentage of AI-related job openings.
| | | |
| --- | --- | --- |
| Company | Number of job openings related to AI | % of jobs for AI |
| Microsoft | 1,964 | 36 |
| NVIDIA and Nuance | 369 | 33 |
| JD.com (Corporate) | 19 | 20 |
| Google | 837 | 18 |
| Intel | 432 | 17 |
| SAP | 320 | 12 |
| Accenture (UK jobs only) | 34 | 11 |
| Nokia | 76 | 6 |
| Facebook | 191 | 6 |
| Netflix | 35 | 6 |
Microsoft trumps the leaderboard with 1,964 AI job openings, equating to 36% of the total jobs they have on offer. This is no surprise when the company is lead by one of the world's richest people, Bill Gates. The percentage of AI-related jobs available compared to Google is double, with Google dedicating 18% of its total job-postings to artificial intelligence.
Despite Google having a lower percentage of AI-related jobs available compared to its overall vacancy availability, the figure still sits at an impressive 837 jobs, which is actually the second highest number of AI jobs relaalted to AI advertised. Google are not ignoring the value of AI, with a former Google Exec predicting that the technology will replace 40 per cent of jobs in the next 15 years. The Google Exec stated that AI will allow entire new industries to be built from the ground up with automation in mind. The technology will essentially become cheaper than human employees. Whilst it's a scary thought that a robot could take your job in a few years, it's important to recognise that new roles will be created to replace current ones, which will have adapted to the advancements in technology.
The company with the second highest percentage of AI roles, is computer game company Nvidia, with 33% of its job openings relating to AI. Employing people with a sound knowledge of AI will aid the company's game development process.
Other companies that featured in the top ten include social media platform Facebook and streaming platform Netflix, with the former offering 191 jobs in AI (6% of its total jobs available) and the latter offering 35, (also 6% of its total jobs on offer). These companies are key examples of how AI will change the way we experience these platforms with or without us realising.
One company that came in with a surprisingly low percentage of jobs related to AI was one of the largest tech companies in the world, Apple, with just 3% of their total 4,574 roles available. Being up there as one of the most innovative companies in the world, alongside the likes of Google, it comes as a shock that Apple land in 12th place. Bezos' e-commerce platform, Amazon also comes in at a surprisingly low 15th place, with just 2% of its total jobs on offer.
Looking at the results, it's safe to say that AI is here to stay, and the world's largest tech giants are making preparations to be at the forefront of this development.
Question is, are you ready for the changes AI will bring to the workplace?