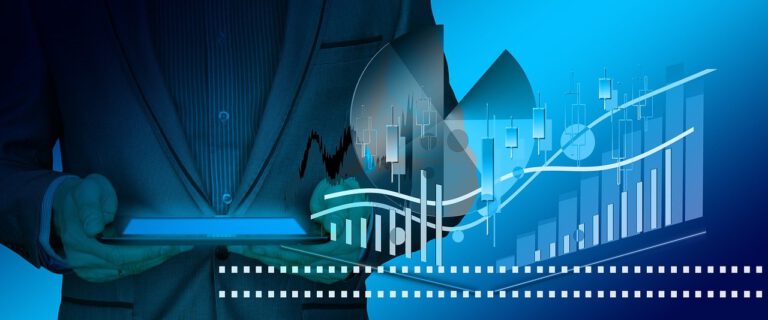 Cristiano Ronaldo caused a fizz on Monday with a gesture involving two bottles of Coca-Cola which soon went viral on social media.
Q1 2021 hedge fund letters, conferences and more
At a Euros 2020 press conference, the soccer star removed two bottles of the drink from their place, knocking $4bn off Coca-Cola's share price as a result.
Here Is What Electron Capital Told It's Investors On A Recent Call [Exclusive]
Electron Capital Partners returned 10.3% net for August, pushing its year-to-date returns into the green at 10%. The MSCI ACWI was down 3.9% for August, bringing its year-to-date return to -18.8%, while the S&P 500 was down 4.2% for August, which brought its year-to-date return to -17%. The MSCI World Utilities Index lost 1.8% for Read More
But which other celebrities have previously influenced the stock market with their actions?
Celebrities vs The Stock Market
The team at business formation providers ZenBusiness have done the research to reveal the high profile celebrities that have lost (and made) multinational companies the most money on the stock market.
Kylie Jenner vs Snapchat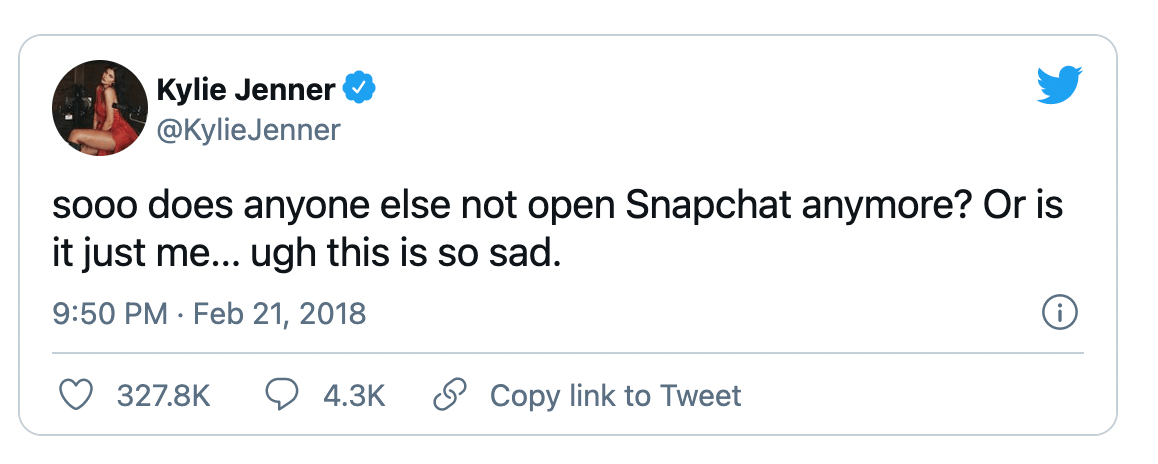 Result: -$1.3bn ($1.4bn*)
In February 2018, reality TV star and socialite Kylie Jenner wiped $1.3bn (£900m) off the stock market value of Snap, the software company behind Snapchat, with a single tweet.
Jenner's takedown of the social app had an immediate impact on Snapchat investors and by the close of trading, Snapchat's stock had dropped 6 percent, which was a loss of $1.3bn in market value.
Her tweet was retweeted nearly 50,000 times and the stock price plunge came despite a follow up tweet which said "still love you tho snap".
Cristiano Ronaldo vs Coca-Cola
Result: - $4bn
Cristiano Ronaldo is yet to step foot on the pitch at UEFA Euro 2020, but he's already made headlines. Coca-Cola has partnered with Euro 2020 organisers UEFA as a sponsor of the tournament, much to Ronaldo's obvious disdain.
Speaking ahead of Portugal's Euro 2020 group-stage match against Hungary, and in a move that has been praised by anti-obesity campaigners, Ronaldo spotted the two bottles of Coca-Cola and immediately moved them away.
Early reports suggest that this action has led to billions of dollars in losses for Coca-Cola, which went from being worth $242 billion to $238 billion. The 1.6% drop represents a $4 billion loss off the back of one powerful gesture.
Elon Musk - Signal/Doge/Tesla/Bitcoin/GME/AMC

Result: -$14bn (£11bn)
Elon Musk's market-moving tweets are right to cause investors to worry. In May 2020, the eccentric Tesla boss wiped $14bn (£11bn) off the company's value after tweeting that even he thought the share price was too high.
Interestingly, It also knocked $3bn off Musk's own stake in Tesla, as investors bailed out of the company. Some investors are now calling for regulators to get involved based on the fact that his tweets alone are driving demand in regulated sectors.
Donald Trump vs Boeing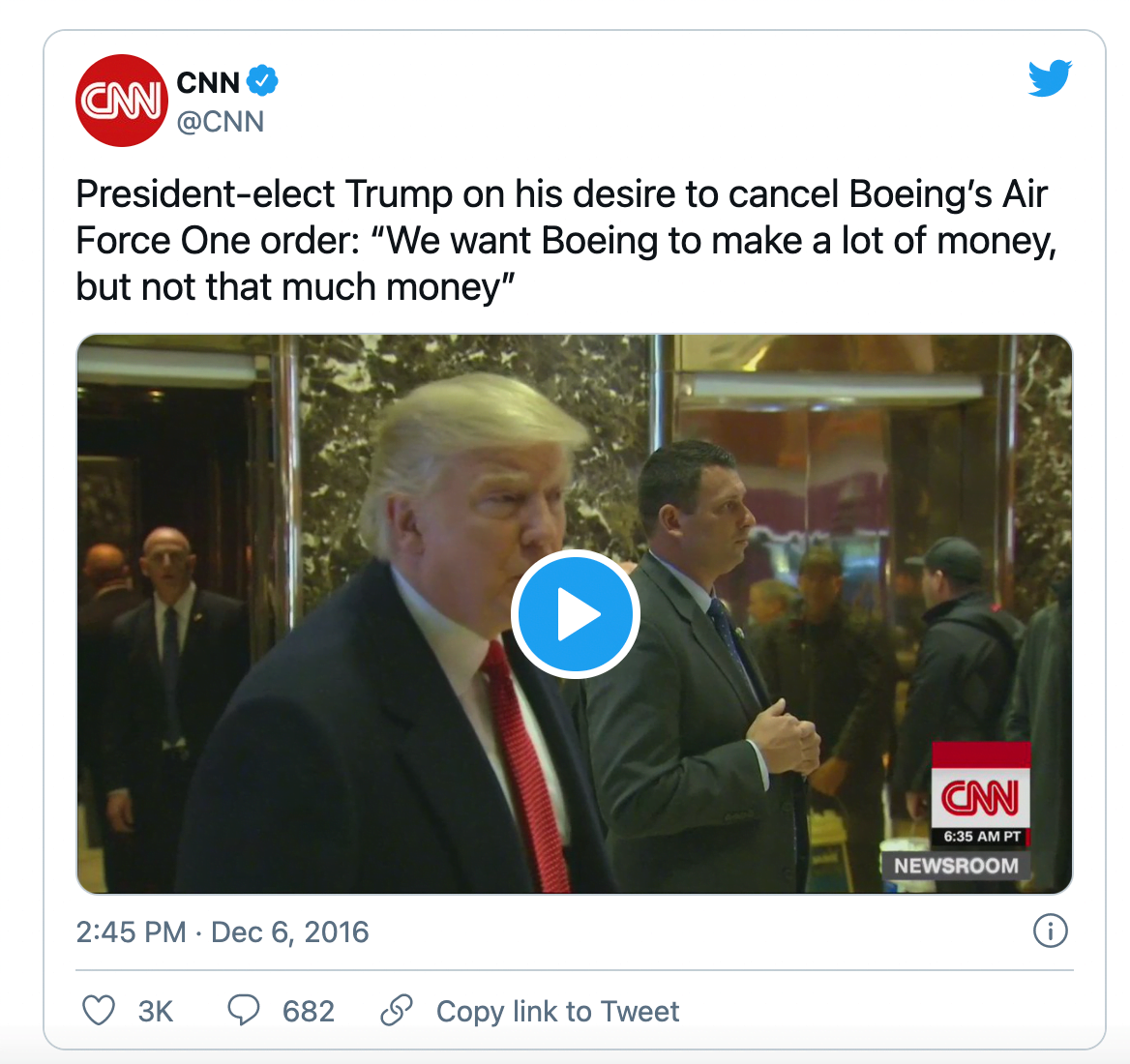 Result: -$1bn ($1.1bn*)
The former US President often exploited his social media influence to ruffle feathers in big corporations, and one of the most significant examples of this was towards aerospace company Boeing in December 2016.
Referencing the aircraft manufacturer's proposed new Air Force One commission, Trump used his (now blocked) Twitter account to argue that "costs are out of control" and "cancel order" which sent Boeing stock tumbling by almost $2 (£1.43) a share, which represented a $1bn loss in value.
Oprah Winfrey - Weight Watchers
Result: +14 per cent increase in value
First partnering with the global weight loss brand in 2015, Winfrey's influence and global reach has caused stock to rocket 450%. In 2015, she bought 6.4 million shares at $6.79 a share (worth $43.2 million at the time) and they are now worth around $38 a share. Despite selling some of them, she still holds 5.4million shares which is around 8% of the company.
One notable moment that sent share prices through the roof was when Winfrey gave an inspirational speech at the Golden Globes that went viral on social media. This appearance helped the company achieve a top share price of $53.60 (£38.30).
Jeremy Jordan vs Chipotle
Result: -$750m
US food chain Chipotle's shares tanked after an influential Broadway star blamed the brand for a recent illness he'd been suffering with. Posting on Instagram, the actor shared a clip of him in the hospital receiving treatment, and name dropping Chipotle in the video.
Picking up media coverage, the story started to go viral which resulted in Chipotle's stock falling up to 5.9% - the lowest level in almost five years.
*Adjusted for inflation via https://www.usinflationcalculator.com/
---
Sources: