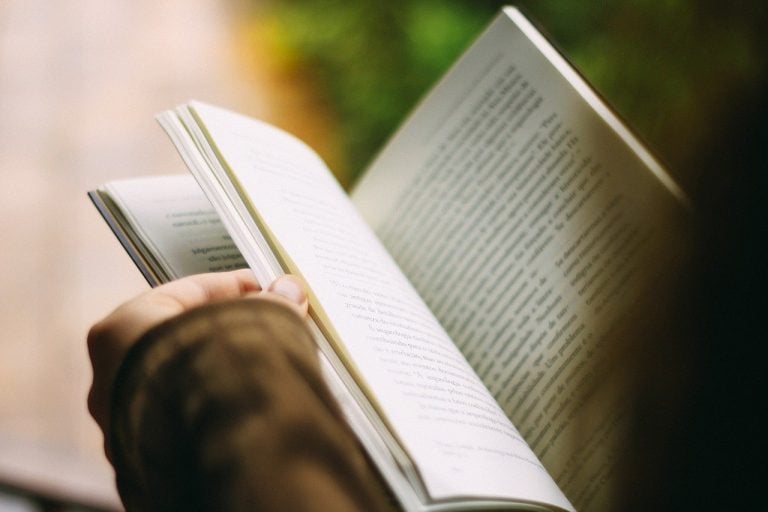 With the holiday gift giving season right around the corner, Danielle Shay, Director of Options and the face of Foundation at Simpler Trading, shares her must read trading books. As a former teacher, Danielle's goal is to help traders grasp the basics that make trading simpler — no matter their skill level. She has the keen ability to relay trading information in small tangible bits where even the 'best' of traders will find her insights useful and easy to understand.
Q3 2020 hedge fund letters, conferences and more
Top Trading Books To Gift This Holiday Season
Here are Danielle's top trading books to add to your Christmas wish list this holiday season:
Gates Capital Management Reduces Risk After Rare Down Year [Exclusive]
Gates Capital Management's ECF Value Funds have a fantastic track record. The funds (full-name Excess Cash Flow Value Funds), which invest in an event-driven equity and credit strategy, have produced a 12.6% annualised return over the past 26 years. The funds added 7.7% overall in the second half of 2022, outperforming the 3.4% return for Read More
Fibonacci Trading by Carolyn Boroden
When first learning how to trade, technical patterns are one of the hardest concepts to grasp, as well as learning the basics of when to get in and when to get out. Technical trading advisor Carolyn Boroden breaks these concepts down in an extremely easy to understand way so readers can achieve greater profitability in stocks, futures, and Forex markets by using Fibonacci patterns.
Mastering the Trade by John Carter
From valuable hardware and software to market mechanics, pivot points, and position sizing, master trader John Carter delivers a suite of tools for beating out the competition on a regular basis. This book builds your expertise identifying what's working for you and what's working against you, so you make a living on the frontlines of professional trading.
Follow the Smart Money by Jon & Pete Najarian
As seen on CNBC's Halftime Report and Fast Money, the Najarian brothers know the secret to making the highest returns is knowing which stocks are about to make the biggest moves. An effective way to obtain that knowledge is to follow the smart money – the money from Wall Street's elite, who have massive resources to get market information before the rest of us.
Trading in the Zone by Mark Douglas
Psychology is so important when trading as it can be a very emotional process. Mark Douglas helps you to uncover the underlying reasons for lack of consistency and helps traders overcome the ingrained mental habits that cost them money.
Business Leaders & Success from Investor's Business Daily
With stories from 55 top global business leaders, learn from the people who have been there before you. This book details how Oprah Winfrey became a billionaire media mogul by refusing to settle for 'good enough'; and, how Gap CEO Mickey Drexler built a $9 billion-a-year retail business by ignoring experts to heed the advice of 12-year-olds.
177 Mental Toughness Secrets of the World Class by Steve Siebold
Is it possible for a person of average intelligence and modest means to ascend to the throne of the world class? The answer is yes! Not only is it possible - it's being done everyday. This book shows you how.
---
About The Author
Danielle Shay is the Director of Options and the face of Foundation for education stocks market platform, Simpler Trading. After joining Simpler Trading in 2013 as a customer, with no previous experience in trading, Danielle took founder John Carter's class on advanced options strategies and account management and became a professional full time trader. Just seven years later, Danielle helps traders grasp the basics that make trading simpler — no matter their skill level, and  hosts her daily sessions called 'Trading It Simpler'. Danielle is a strict technical analyst, with a strong emphasis in Fibonacci Analysis. Her primary focus is on trend-following, directional strategies via options trading. Danielle is seen regularly as an expert commentator on a variety of programs and networks, including recurring appearances on CNBC's Trading Nation, Yahoo Finance, and Fox Business.