"You can have brilliant ideas, but if you can't get them across, your ideas won't get you anywhere." – Lee Iacocca, American Automobile executive
Q1 hedge fund letters, conference, scoops etc, Also read Lear Capital
The quote mentioned above is exactly where the very foundation of business writing lies. To some of us, it might appear to be a boring mundane affair at the workplace, but you gotta understand that it's your writing skill and presentation which would contribute to the company to keep things rolling. Merely having a brilliant idea isn't enough if you are not pitching it the right way.
Gates Cap Management Reduces Risk After Rare Down Year
Gates Capital Management's ECF Value Funds have a fantastic track record. The funds (full-name Excess Cash Flow Value Funds), which invest in an event-driven equity and credit strategy Read More
For instance, your boss wants to launch a new product and create a promising market, he would immediately want you to come up with a proper business communication and marketing ideas for the same. But do you really think that only an idea is all that it would take to establish relationships with the target group? Certainly not!
Unless you're developing professional writing skills for better communication and client acquisition, merely a business idea won't take you anywhere. From e-mailers to memos, business letters to brochures, and resumes to reports; business writing is everywhere, present as an integral part of every corporate organization.
While there are numerous ways to augment your professional writing skills, there's rarely a substitute to reading books of some of the best authors in the business. So here're 15 best business books every corporate executives and aspirants must include in their reading list.
Written by Bryan. A. Garner, this book is a classic example of an ideal book on business writing. From helping you have a better grip of English language implementation during business writing to improving business proposals and emails; this book is probably the piece you were searching till date.
This book by Brian Fugere will help you understand whether the way you are preparing memos, coming up with business presentations and every other form of written communication is going to work or whether your writing skill and communication is getting all required attention from the target group.
This book by the famous linguist and Harvard lecturer is recommended to all contemporary corporate writers and aspirants looking for ways to improve their business writing skills that mostly depends on grammatical technicalities, imagination and compassion, which shall lead them to produce quality business proposals, and other communicative corporate write-ups.
With a hard-hitting subtitle "The Zero Tolerance Approach to Punctuation" this book by English author Lynne Truss is a subtle reminder for her readers about the importance of grammar and punctuation, with regards to the English language. With a perfect combination of technical knowledge, guidelines and humor, this one's a must-read book.
If you are trying to master the art of good business writing and communication, then this book might just help you as an elementary guide to enhance writing skills, keeping pace with the industry norms and requirements. The author Kenneth Roman has also added an extra section in the book highlighting all vital aspects that can help readers develop effective e-writing and e-mailing skills.
Written by Gerald Alerd, Walter Oliu and Charles Brusaw, this book is a handy guide to all business writers aspiring to come up with enhanced writing skills as per the industry standard, in accordance with all business writing essentials.
The author Anne Lamott offers a step-by-step guide on how to master the art of writing. If you ever feel your business writing needs a boost and a touch of expertise for enhancement of skills, then this book is for you.
If you're in need of practical guidelines and instructions that can help you improve your business writing skills, then this book by E.B. White and William Strunk Jr. is the kind of assistance you need. This handy piece can actually help you communicate in a better way with sentences that can send the message effectively.
If you believe that writing is certainly a crucial part when it comes to business communication, then this book by Suzanne Sparks FitzGerald is for you. This is a comprehensive piece of work that shall help you adopt all styles and technicalities requisite for seamless business communication stakeholders, clients and even with colleagues.
If you ever need a one-stop solution and guide to composing effective cover letters, business reports and resumes, then this book by Natalie Canavor is perhaps the one of the best compositions on how to become an ace business communication executive.
Attracting clients by sending e-mailers, progress reports, newsletters and the likes might just get easier and more effective for you if this constructively drafted piece is considered. This updated and advanced edition by Richard Bayan has enough information that can help you ensure a productive business graph real soon.
If you are looking for a guide that can help you utilize the English language in a better way when it comes to business writing then author Alain Greaves has a brilliant solution with his easy guide to writing effective business emails that can prove to be readable and easily understandable by the target audience.
Construction of impactful sentences is always the key to strong written communication. This book by June Casagrande is precisely about all necessary steps that can be incorporated in to improve sentence construction.
This book by Natalie Canavor is a guide for effective business writing, be it emails or other major projects. The author provides an extensive overview on how to avoid all common mistakes and potential hazards that might affect your business writing credentials in a negative way.
Written by Shirley Taylor, this book is a comprehensive reference and guide for all aspirants and industry practitioners with more than 500 sample documents and 100+ tips and tricks for effective business writing. To end with, here's a trivia that you may like to know. In a post published on www.inc.com according to the National Association of Colleges and Employers, 73.4 percent of hiring executives at workplace prefer candidates having strong written communication proficiency. So, it's time for the business aspirants and working professionals to focus more on written communication, as the years ahead are likely to depend more on digital marketing communication.
About the Author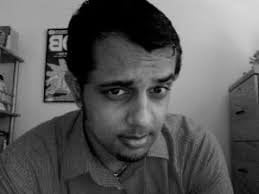 Jijo Thomas is a technical writer catering to several business firms as a freelancer. Apart from that, he is also associated with Assignment Writing Company as an academic writer offering assignment help on MBA subject matters. Being a professional, Jijo is also a caring pet lover and animal activist.