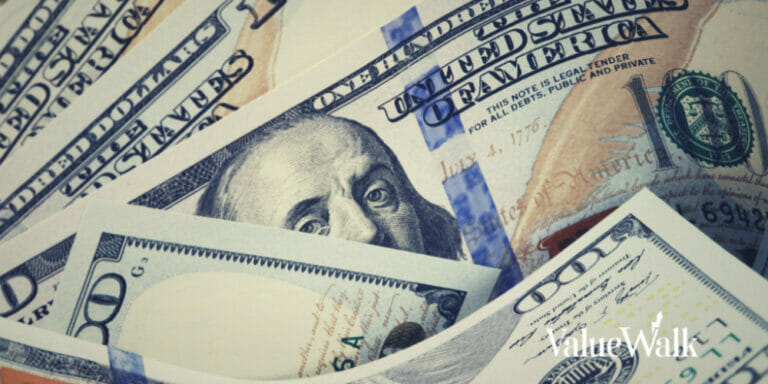 Millions of Minnesota families may soon get as much as $2,600 from the state. Gov. Tim Walz announced a state spending plan that includes sending rebate checks from Minnesota of up to $2,600.
Rebate Checks From Minnesota: Who Would Get Them And How Much?
On Tuesday, Gov. Walz introduced his $65 billion state budget blueprint that calls for making significant investments in education, families, health, public safety and housing. Also, the budget, which uses the state's huge surplus, proposes sending up to $2,600 in rebate checks from Minnesota.
Q4 2022 hedge fund letters, conferences and more
Gates Capital Management Reduces Risk After Rare Down Year [Exclusive]
Gates Capital Management's ECF Value Funds have a fantastic track record. The funds (full-name Excess Cash Flow Value Funds), which invest in an event-driven equity and credit strategy, have produced a 12.6% annualised return over the past 26 years. The funds added 7.7% overall in the second half of 2022, outperforming the 3.4% return for Read More
Gov. Walz proposes sending $1,000 rebate checks to individuals making up to $75,000 a year, and $2,000 to couples with an annual income of up to $150,000.
Additionally, parents would get $200 extra for each child (for a maximum of three). So, a family with three kids could get up to $2,600 in rebate money. The governor says that it is important to send some money directly to taxpayers to let them decide the best way to spend the money.
"I've made no mistake about it that people can make good decisions for themselves and a portion of this surplus needs to get back into their hands," Gov. Walz said.
About 2.5 million Minnesota households are expected to benefit from the rebate if the plan is approved. The proposal doesn't give any rebate money to those making more than the income caps.
In addition to the rebate checks from Minnesota, Gov. Walz's budget proposal also calls for expanding tax credits for families with children and expanding childcare expenses. Gov. Walz notes that his budget proposal could give a middle-class family of four up to $10,000 back.
Gov. Walz's budget proposal also includes lowering taxes on Social Security income for over 350,000 households. Republicans and some Democrat lawmakers were expecting a complete elimination of the tax.
About 43% of households receiving Social Security are expected to save $278 on average this year. The tax cuts are estimated to offer $5.4 billion worth of relief.
Gov. Walz's Budget Proposal: What Does It Include?
Gov. Walz also proposed raising the capital gains taxes for upper-income taxpayers, as well as a payroll tax. Another proposed change is to the annual motor vehicle license tab renewal fees, which drop as vehicles get older. The budget proposal doesn't raise the renewal fees, but rather lowers the fees more slowly.
The budget proposal also includes over $4.4 billion in extra spending for public schools, $300 million to support public safety agencies, $670 million for a paid family and medical leave program, and $45,8 million to help the state's energy sector to become carbon-free.
Republicans criticized Walz's proposal for the increase in overall spending and for not using the surplus money to fully eliminate state taxes on Social Security for all.
"We've got a surplus of $17.6 billion currently. This budget spends all of that. Not only that, but it grows government by 25%," Senate Minority Leader Mark Johnson told reporters.