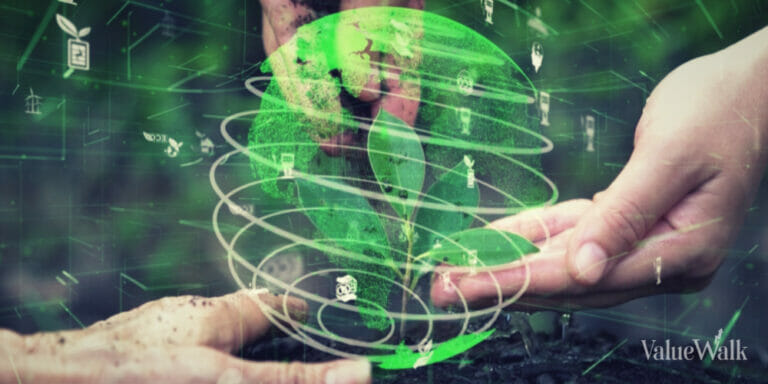 In his podcast addressing the markets today, Louis Navellier offered the following commentary.
Not On The Vanguard
Vanguard, which is the second largest asset manager in the world, resigned on Wednesday from the Net Zero Asset Managers (NZAM) initiative that had the goal of zero carbon emissions by 2050. In the wake of Blackrock's ESG blowback and termination by the State of Florida, Vanguard apparently did not want to be lumped in the same camp.
Q3 2022 hedge fund letters, conferences and more
Gates Capital Management Reduces Risk After Rare Down Year [Exclusive]
Gates Capital Management's ECF Value Funds have a fantastic track record. The funds (full-name Excess Cash Flow Value Funds), which invest in an event-driven equity and credit strategy, have produced a 12.6% annualised return over the past 26 years. The funds added 7.7% overall in the second half of 2022, outperforming the 3.4% return for Read More
Furthermore, Vanguard said that its NZAM alliance had resulted "in confusion about the views of individual investment firms." Fidelity and PIMCO also are not part of the NZAM alliance. Obviously, what is ESG-suitable continues to be debated, especially after Tesla Inc (NASDAQ:TSLA) was booted from S&P Global's ESG indices back in May. S&P Global remains in the NZAM alliance.
I am expecting a positive Producer Price Index (PPI) report on Friday, then a positive Consumer Price Index (CPI) report on Tuesday. The PPI and CPI should provide plenty of new evidence that the core rate of inflation is cooling off.
Near Parity
I also expect a dovish Federal Open Market Committee (FOMC) statement next Wednesday. As soon as Wall Street learns that the Fed will be hitting the "pause" button, the stock market should "launch." In the meantime, falling Treasury bond yields are taking pressure off the Fed to increase key interest rates beyond next week's anticipated 0.5% increase.
The 10-year Treasury bond yield is now under 3.5%, so when the FOMC raises its key interest rates 0.5% on December 14th, the Fed will be near "parity" or "neutral." The FOMC never fights market rates, so I remain in the camp that December will be the Fed's last key interest rate hike.
A big wildcard in the energy patch is when will the Biden Administration will stop draining the Strategic Petroleum Reserve (SPR) by up to 1 million per barrels per day supply of predominately light sweet crude oil that Europe likes to refine. The SPR is now at 1980 levels and the crude oil releases will have to stop soon, which is expected to send crude oil prices soaring in the upcoming weeks.
One factor that should help firm up crude oil prices is that China's State Council officially announced on Wednesday wide-ranging relaxations to its contentious Covid Zero policies that sparked protests around the county. The State Council said that people will no longer have to show proof of a negative Covid test before entering most public places.
China also announced on Wednesday that in November its exports declined 8.7% and its imports plunged 10.6%. In other words, China's draconian Covid policies were hurting its economy, so the relaxation of Covid Zero policies should help to stimulate economic growth and fossil fuel demand.
Coffee Beans
'Wordle,' the online word game, tops Google's most searched list for 2022. "India vs England" was the second-most searched term, referring to the Twenty20 World Cup in cricket. Ukraine was the most searched news subject, followed by Queen Elizabeth, heightened by her death on Sept. 8. "Election results," "Powerball numbers" and "Monkeypox" rounded out the top five. Source: UPI. See the full story here.