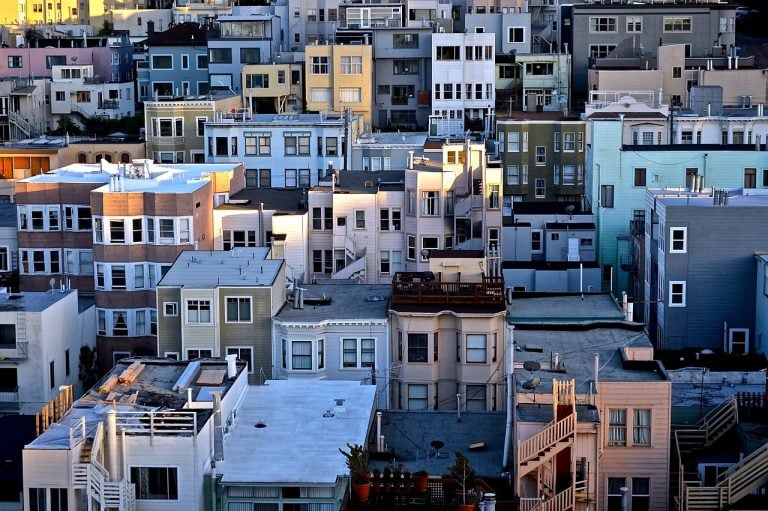 The face of Toronto residential property management has changed dramatically, thanks to technology. Apps are now available for everything from collecting rent to scheduling repairs and even showing properties. Property owners can now automate much of the process, so some might think they have little need for professional property managers any longer. However, property management companies can offer some things technology cannot and even capitalize on the push toward technology.
Benefits of property management technology
Forbes explained how property managers can actually benefit from the technology revolution in the space rather than losing business to it. The key is to use technology to streamline operations so that it becomes easier to add a more personal touch that there otherwise wouldn't be time for, with all the responsibilities that go with managing property.
Traditionally, Toronto residential property management has involved a wide array of to-do lists, which meant that relationships between managers and owners and tenants have suffered. Residents usually only communicate with property managers when maintenance is required in their unit or if they have received a notice that their rent check is late. Both situations are negative, so it makes sense that emotions can run high on both sides. However, technology can be utilized to ease both types of situations and many more.
What Value Investors Can Learn From Walter Schloss And Ben Graham Today
Walter Schloss isn't a name many investors will have heard today. Schloss was one of the great value investors who trained under Benjamin Graham and specialized in finding cheap stocks. His track record was outstanding. In Warren Buffett's 1984 essay, the Super Investors of Graham-and-Doddsville, he noted that between 1956 and 1984, Schloss's firm returned Read More
Renters want property managers to use technology
Buildium's research found that 17% of renters who decided to move did so because they didn't like their property manager or owner. Another 17% said they were unhappy with the length of time it took management to respond to their maintenance requests.
The research also reveals that tenants would prefer that property managers use technology to communicate with them. They want to use apps to pay their rent or other fees electronically. They also want to receive communications from their property managers electronically. This highlights the newer expectations renters have for property managers and landlords.
Even though the tenants want property managers to use technology in their communications with them, it's also clear that the customer experience is important. This is where savvy managers can go the extra mile by offering a more personal touch with the use of technology.
New property managers– residents relationships
While it will take time to learn how to implement technology in the Toronto residential property management business, the benefits are huge. Forbes argues that property managers can use the right technology to change their focus from operations and transactions to service and improved human interactions. The focus can be on building relationships and growing the management business.
Instead of chasing late rent payments or taking time to schedule viewings or repairs by hand, property managers can stay ahead of tenants' needs by upgrading appliances before they even break. Other opportunities include scheduling community events for residents and connecting with new property owners to capture even more business.
The goal is to place the relationship with renters and property owners at the center with a mindset of anticipating needs and treating them as clients rather than inconveniences. When there are many property managers to choose from, the best way to differentiate yourself from others is by offering improved relationships.
Some might even go so far as to compare the Toronto residential property management business with the hospitality sector. Hospitality is very customer-focused and centers strongly on relationships and contact with customers.
Property managers can differentiate themselves from others by sharing their vast knowledge of the neighborhoods where the properties they manage are located. Offering such specialized knowledge of the neighborhood may seem simple, but it goes above and beyond what traditional property managers once offered.
Property managers can serve owners by informing them on opportunities to upgrade their properties, buy new ones, or sell some of their properties. Managers can also make themselves become essential to owners by staying up to date on constantly changing regulations.
How technology becomes part of the picture
Technology may at first seem like it will replace property managers because landlords won't need them anymore. However, managers who make themselves irreplaceable can find ways to work with technology rather than against it. Since research shows renters want to utilize technology in their communications with managers, it only makes sense for property managers to implement it.
By utilizing technology, property managers can speed up the transactional part of their jobs to ensure there is more time to build and nurture relationships with owners and tenants. It will take time to implement new technology because staff members must be retrained and must learn how to use everything. However, once the training process is complete, property managers will find themselves with more time to add a human touch to everything they do.
Prospective renters will be able to schedule viewings via an app instead of calling the office to do it. Tenants will be able to pay their rent digitally using an app or online interface instead of dropping a check by the office. Tenants can also be taught to schedule maintenance requests via an app or online interface, which takes even more work off the property manager's plate.
All this technology means that what happens in the office will change a bit, but overall, it should decrease the amount of time property managers spend making schedules and increase the amount of time they have to work on relationships and service. It will certainly be worth the time and effort it takes to implement and adapt to new technology in the property rental space.
It seems likely that more disruption is coming in the Toronto residential property management space, so managers would do well to jump on the technology bandwagon before the next wave of disruption arrives. Residents know they have plenty of choices when it comes to where to live, so no property manager can afford to be late when it comes to implementing the technologies tenants want to have. Property managers who push ahead to make themselves stand apart from the crowd will be in demand, both among owners and tenants.
About the Author

Sabine Ghali, Managing Director at Buttonwood Property Management, a property management company in Toronto. She is an entrepreneur at heart who endeavors to help investors create real estate wealth over time in the Greater Toronto Area. Sabine is published in a number of media outlets, including Entrepreneur, Forbes, Toronto Star, Toronto Sun, and Gulf News, among many others.