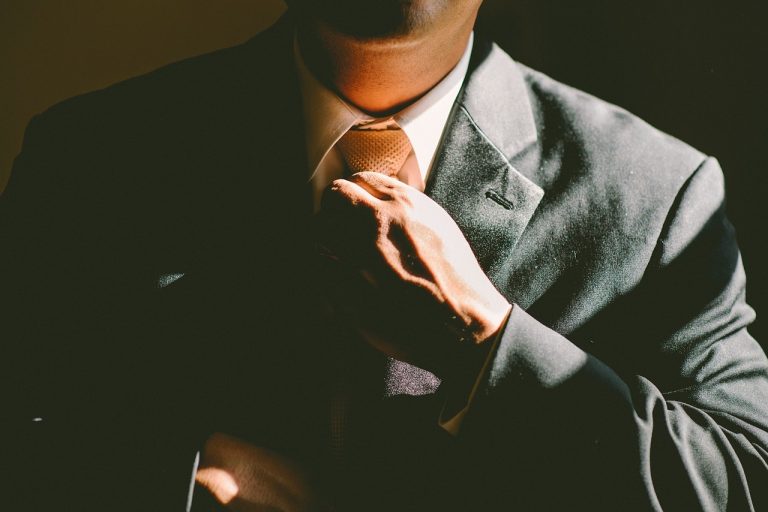 The UK is the sixth largest economy globally, behind only to the U.S., China, Japan, Germany and India. The country is still a great investment avenue, and is home to some of the largest and most popular companies in the world. If you are also planning to invest in UK companies, then to help you make a start, discussed in the article are the top ten public businesses in UK.

Q3 2020 hedge fund letters, conferences and more
Top ten public businesses in UK
Following are the top ten public businesses in the UK on the basis of market cap (as of Dec. 11, 2000):
[Exclusive] ExodusPoint Is In The Green YTD Led By Rates And EM/ Macro Strategies
The ExodusPoint Partners International Fund returned 0.36% for May, bringing its year-to-date return to 3.31% in a year that's been particularly challenging for most hedge funds, pushing many into the red. Macroeconomic factors continued to weigh on the market, resulting in significant intra-month volatility for May, although risk assets generally ended the month flat. Macro Read More
Reckitt Benckiser Group ($47.195 billion)
Reckitt Benckiser deals in health, hygiene and home products. The company was formed in March 1999 with the merger of British company Reckitt & Colman plc and Dutch company Benckiser N.V. Individually, the two companies are much older.  The group owns the world's most popular brands, such Dettol, Disprin, Strepsils, Veet, Air Wick, Durex, Lysol, Vanish and more. It is headquartered in Slough, England and has operations in more than 60 countries.
British American Tobacco ($66.521 billion)
Founded in 1902, BAT manufactures and sells cigarettes, tobacco and other nicotine products. The company is headquartered in London, and is the largest tobacco manufacturing company. It has operations in about 180 countries, and owns brands including Dunhill, Kent, Lucky Strike, Pall Mall, Rothmans, Vype, Glo and Vuse.
"Our portfolio reflects our commitment to meeting the preferences of today's adult smokers while building A Better Tomorrow with a choice of potentially reduced-risk products," BAT says about its product portfolio.
Diageo ($70.368 billion)
Founded in 1997 with the merger of Guinness Brewery and Grand Metropolitan, Diageo is a global leader in beverage alcohol. Diageo owns more than 200 brands and sells its products in 180 countries. It has a product at almost every price point and in every category. Diageo is among the biggest producers of beer and the largest Scotch whisky company. It owns some of the world's most popular brands, including Johnnie Walker, Cardhu, Justerini & Brooks, Bell's, Black & White, McDowell's and more.
GlaxoSmithKline ($71.318 billion)
Founded in 2000, it is a major pharmaceutical company. The company operates in more than 115 countries, and manufactures drugs for asthma, cancer, infections, diabetes and mental health. It also has a presence in the consumer healthcare business, such as skin health, pain relief, respiratory and more.
As per the company, its goal is to be "one of the world's most innovative, best performing and trusted healthcare companies."
BP ($77.129 billion)
Founded in 1909, it was formerly known as The British Petroleum Company. The company is engaged in the global energy business and is headquartered in London. It has operations in Europe, North and South America, Australia, Asia and Africa. BP is one of the world's most powerful oil companies. The company is vertically integrated and engages in all aspects of the oil and gas industry, such as exploration, production, refining, distribution, marketing, trading and more.
HSBC ($81.77 billion)
Founded in 1865, it is a multinational banking and financial services company. This financial juggernaut operates in more than 60 countries and serves more than 40 million customers worldwide. It operates in retail banking, global private banking, commercial banking, wealth management and investment banking. It is the largest bank in Europe and among the top ten in the world. HSBC got its name from the Hong Kong and Shanghai Banking Corporation, which established it in London.
RioTinto ($92.246 billion)
Founded in 1873, it is an Anglo-Australian multinational metals and mining corporation. The purpose of RioTinto, which operates in about 36 countries, is to "produce the materials essential to human progress." The company focuses on four product groups – Energy & Minerals, Iron Ore, Aluminum, Copper and Diamonds. It is listed on both the LSE (London Stock Exchange) and Australian Securities Exchange.
BHP ($100.001 billion)
BHP is among the largest resources companies. It extracts and processes minerals, oil and gas, and employs over 80,000 people. The company operates under a Dual Listed Company structure. It is among the leading producers of commodities, including iron ore, metallurgical coal and copper. BHP also has a significant presence in oil, gas and energy coal.
"Our corporate purpose is to bring people and resources together to build a better world," the company says on its website.
AstraZeneca ($106.613 billion)
AstraZeneca is an Anglo–Swedish pharmaceutical and biopharmaceutical company. It was founded in 1999 following the merger of British Zeneca Group and Swedish Astra AB. After the merger, it has been among the largest pharmaceutical companies. AstraZeneca works on pharmaceuticals and biotechnology products for diseases including inflammation, cardiovascular, gastrointestinal, neuroscience, respiratory, cancer and infection. It has a primary listing on the London Stock Exchange, and secondary listings on NASDAQ, BSE, NSE and Swedish OMX exchange.
Unilever ($115.742 billion)
It is a British-Dutch multinational consumer goods company that has its roots dating back to 1871. The company owns some of the world's most popular household brands, such as Axe/Lynx, Dove, Omo, Heartbrand ice creams, Hellmann's, Knorr, Lipton, Lux, Sunsilk, Surf and more. It is the largest producer of soaps and its products are available in about 190 countries. Unilever is headquartered in London.
Updated on