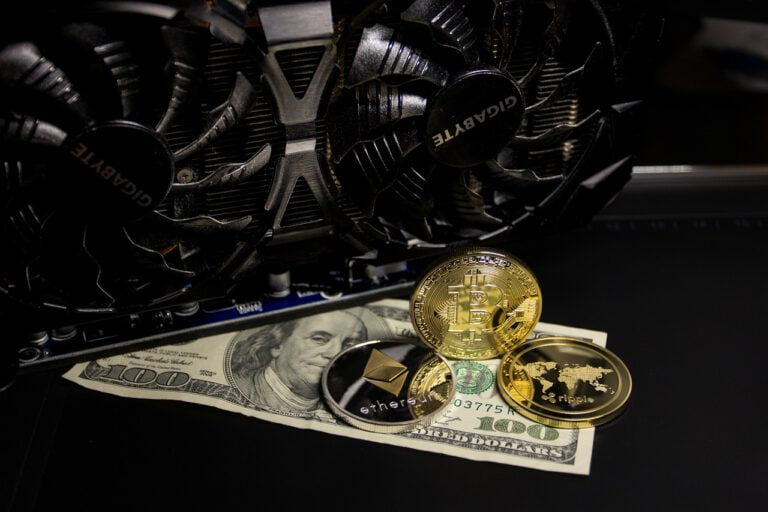 It always starts with the promises of high returns. Make money quick, new coins, proprietary software, flash and hype. Then, suddenly, the money and the founders are gone, leaving everyday people, who simply took a chance, with empty pockets.
Q4 2020 hedge fund letters, conferences and more
Cryptocurrency is an invention and a disruptor set to change the way the world interacts with money. As with any new technology that shows promise but is still somewhat of a mystery to the general public, scammers take advantage of other people's naïveté and desire to "get rich quick." We've unfortunately seen no shortage of scams around new crypto coins and investment opportunities popping up. As detailed in a new report, "Crypto Investor Scam Report," investors have lost over $16 billion in bogus crypto projects since 2012.
Trading Strategies Help This Morgan Stanley Fund Outperform [Exclusive]
The Riverview Omni Fund, Morgan Stanley's multi-manager platform hedge fund's Series B units (founders class), returned 5.4% in the second quarter, according to a copy of the fund's second quarter investor update, a copy of which ValueWalk has been able to review. According to the update, the $530 million fund was able to outperform the Read More
While the first scam happened in the early years of Bitcoin, the biggest year for crypto scams was 2017 — which was the year Bitcoin suddenly skyrocketed to twenty times its worth. Everyday people started taking notice and thinking that maybe crypto might indeed be the high yield investment they were looking for — which made them unfortunately easy targets for malicious scammers.
The Five Biggest Crypto Scams
Here are five of the biggest crypto scams of all time.
OneCoin
Founded in 2014 in Bulgaria and run by Ruja Ignatova, OneCoin was supposed to be the new Bitcoin. Instead of being built on a legitimate blockchain with currency capability, though, OneCoin relied on flashy showmanship, compelling personalities, and a business model that sold membership packages with tokens that could only be used on their proprietary exchange. Even though those in the industry warned against OneCoin, pointing out the lack of technology underneath and the lack of knowledge from leadership, millions of people invested. Then in 2017, Ignatova disappeared. Her brother took over OneCoin for a year until he was arrested and OneCoin collapsed after extracting $4.4 billion of investor money. Ninety-eight people were prosecuted as part of the scam.
BitConnect
Run by John Bigatton, BitConnect was an investment scheme that promised high payouts to investors — a massive 1% ROI per day, with promises of upwards of 40% return per month, depending on which investment tier you chose. This could be done, BitConnect promised, though a proprietary trading bot and their own software.
In addition to the high return on investment, BitConnect was also structured like a pyramid scheme, offering referral bonuses for anyone who could bring in new investors. Despite being the best performing cryptocurrency in 2017, and with a coin value as high as $400, the business model was unsustainable, and started drawing legal attention. BitConnect shut down in 2018, losing investors upwards of $2.5 billion, and Bigatton was charged with operating an unregistered investment scheme.
PlusToken
PlusToken was created in 2018 by a Chinese team that attracted up to 2 million investors from China and South Korea. It also promised returns on investment as high as 30%, and drew everyday people to invest, as advertising spread through the massive Chinese social media platform WeChat. At one point the price of a token rose to $340, and the company rose to a $17 billion valuation. Then in 2019, the founders posted the message "Sorry we have run" on their ledger, and disappeared with $3 billion. 109 people were arrested as part of the scheme, with six members prosecuted, but the money has been traced jumping wallet to wallet which leaves some to believe that the leader is still at large.
WoToken
One of the people behind PlusToken was also behind WoToken, another crypto scam that promised high yields, touted a proprietary trading bot and software which didn't exist, and offered referrals to investors to bring in other investors. Started in 2018, it shut down a year later, taking $1 billion from 715,000 people. Six people were charged and fined in connection.
Arbistar 2.0
Run by Santiago Fuentes, Arbistar 2.0 was another crypto investment scam that promised high returns of 1% per day, based on a special crypto arbitrage software. Arbistar 2.0 was also linked to Hydra, a darknet market until a "computer error" blocked investors from accessing their accounts, defrauding 120,000 people of $1 billion. Santiago was arrested and charged with fraud and money laundering.
Learnings for the Future
These scams follow similar scripts. Either it's the promise of incredibly high returns if you invest your money with one person, which is considered a Ponzi scheme. Or it's the promise of making money off of referrals, which is considered a pyramid scheme. In either case, that's not how investing in crypto actually works.
What are some of the red flags investors can look for when approaching a new crypto project? As already summarized above, be wary of Ponzi or pyramid scheme structures in a project. Also, look at the white paper and the business model, as well as if there's legitimate software or blockchain beneath it. Look at the team, too. Do they have credible backgrounds and experience, or is there not much to be found on them? Finally, are they willing to be transparent about their project, or do they just want an investment without any questions?
The investment funds lost in the above examples and in dozens of other scams are massive, and certainly set a bad tone for the industry as a whole. However, as crypto adoption becomes more widespread, continued education and awareness around credible crypto projects and fraudulent ones will help investors become more savvy, and projects more accountable.
---
About the Author
Lihan is a serial entrepreneur and technologist who solves real world problems with a data-oriented approach. He previously founded OpenSurvey, Korea's first and largest mobile survey startup. He was also the co-founder of a leading F&B startup that deals with sensitive medical data. His current passion is towards using data analytics to help solve the transparency issue that plagues the crypto industry.
Updated on