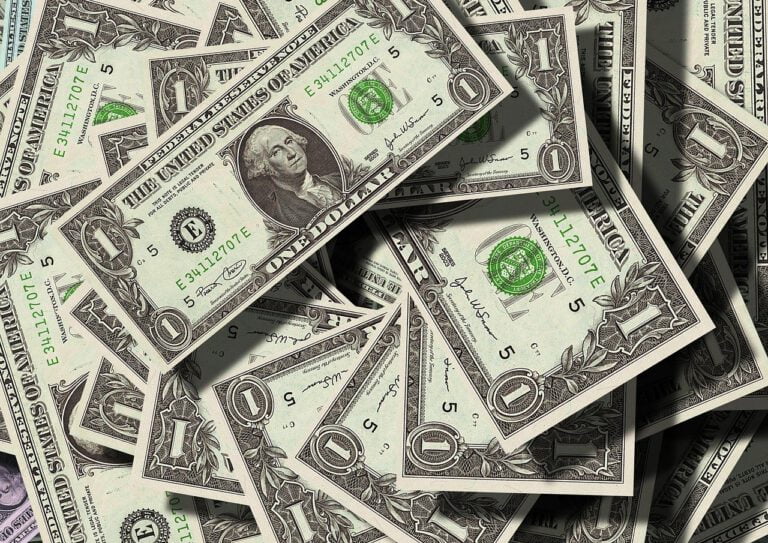 Banks play a very important role in the economy. They provide a range of services, including lending, deposits, investment banking, currency exchange and wealth management. Their services are not just for individuals but for businesses and institutional clients as well. Without a proper banking system, it is almost impossible for an economy to continue growing. So, it wouldn't be wrong to say that banks are the lifeline of an economy. Detailed below are the ten biggest banks in the world.

Q4 2020 hedge fund letters, conferences and more
Ten Biggest Banks In The World
Our list of the ten biggest banks in the world is based on their revenue. Following are the ten biggest banks in the world:
This Is What Hedge Funds Will Need To Do To Succeed In The Long Term
Last year was a banner year for hedge funds in general, as the industry attracted $31 billion worth of net inflows, according to data from HFM. That total included a challenging fourth quarter, in which investors pulled more than $23 billion from hedge funds. HFM reported $12 billion in inflows for the first quarter following Read More
Citigroup Inc. ($74.3 billion)
Founded in 1812, it is an investment bank and financial services company. The bank serves over 200 million customer accounts and operates in more than 160 countries. It is one of the Big Four banks in the U.S. and is considered too big to fail. For 2019, it reported a net income of $19.4 billion. Citigroup has its headquarters in New York.
Bank Of China Ltd. ($79.4 billion)
Founded in 1912, this Chinese bank primarily focuses on commercial banking activities, including deposits, withdrawals and foreign exchange. It is not 100% government owned, but the investment arm of the People's Republic of China is still its biggest shareholder. Bank of China has about $2.61 trillion in assets and is licensed to issue banknotes in Hong Kong and Macau. It is headquartered in Beijing and has more than 310,000 employees.
Wells Fargo & Co. ($82 billion)
Founded in 1852, it is one of the biggest United States retail banks. The bank holds about $1.93 trillion in assets and has about 9,000 retail locations across the country. Over the past few years, Wells Fargo has been mired in several controversies, including a fake accounts scandal. It is headquartered in San Francisco, California and has more than 270,000 employees.
Credit Agricole SA ($83.4 billion)
Founded in 1894, it is one of the biggest banking groups in Europe. Credit Agricole is the first European asset manager, third European player in project finance and the first bancassurer in Europe. It also holds the title of being the biggest cooperative financial institution globally, thanks to its network of local banks, regional banks and a central institute. This bank is headquartered in Montrouge.
Agricultural Bank of China Ltd. ($89.7 billion)
Founded in 1951, it is a state-owned institution that is popularly known as Ag Bank. Along with offering banking products for agricultural customers, this bank offers personal and corporate banking services as well. It is headquartered in Beijing, but has offices in Seoul, Singapore, Sydney, London, New York and other major financial centers worldwide. Ag Bank employs more than 444,000 people. It has been the victim of the biggest bank robbery ever in China, when thieves stole $7.5 million in 2007.
Bank of America Corp. ($91.2 billion)
Founded in 1956, it is the second biggest bank in the U.S. This bank offers its services to clients worldwide and has dealings with 99% of the U.S. Fortune 500 companies. It has about $2.2 trillion in assets. In 2008, the Bank of America acquired Merrill Lynch to become the biggest wealth manager in the world. It is headquartered in Charlotte, North Carolina and has more than 208,000 employees.
China Construction Bank Corp. ($102.2 billion)
Founded in 1954, it is the second biggest bank in China, with assets worth $3.02 trillion. It offers an array of services, both to corporate (e-banking, credit lines, commercial loans and more) and individuals (loans, deposits, wealth management, credit cards and more). Bank of America acquired a 9% stake in CCB in 2005 in an effort to expand in China. But things didn't work out well, and the U.S. bank had to sell most of its assets in 2009. CCB is headquartered in Beijing and employs more than 330,000 people.
Japan Post Holdings Co. Ltd. (112.3 billion)
Founded in 2006, it is a state-owned conglomerate headquartered in Kasumigaseki, Chiyoda, Tokyo. This Japanese bank primarily deals in postal and logistics business, financial window business, banking business and life insurance business. In 2015, it was listed on the TSE (Tokyo Stock Exchange) as part of a "triple IPO" with investors getting shares in Japan Post Bank, as well as Japan Post Insurance.
JPMorgan Chase & Co. ($114.6 billion)
Founded in 2000, it is a U.S. based multinational bank and financial services holding company. The bank has about $2.62 trillion in assets. It offers products and services to clients in about 100 countries. JPMorgan Chase offers a range of services, including private banking, asset management, commercial banking, investment banking and treasury and securities services. The bank is headquartered in New York City and employs more than 245,000 employees.
Industrial and Commercial Bank Of China Ltd. ($123.6 billion)
Founded in 1984, IDCBY is the world's biggest bank not just by revenue, but also by assets. It holds assets worth $3.47 trillion. This bank focuses its efforts on industries, offering most loans to manufacturing, transportation, power and retail sectors. IDCBY is headquartered in Beijing and has more than 460,000 employees. Though it is a commercial bank, it is state owned.
Updated on