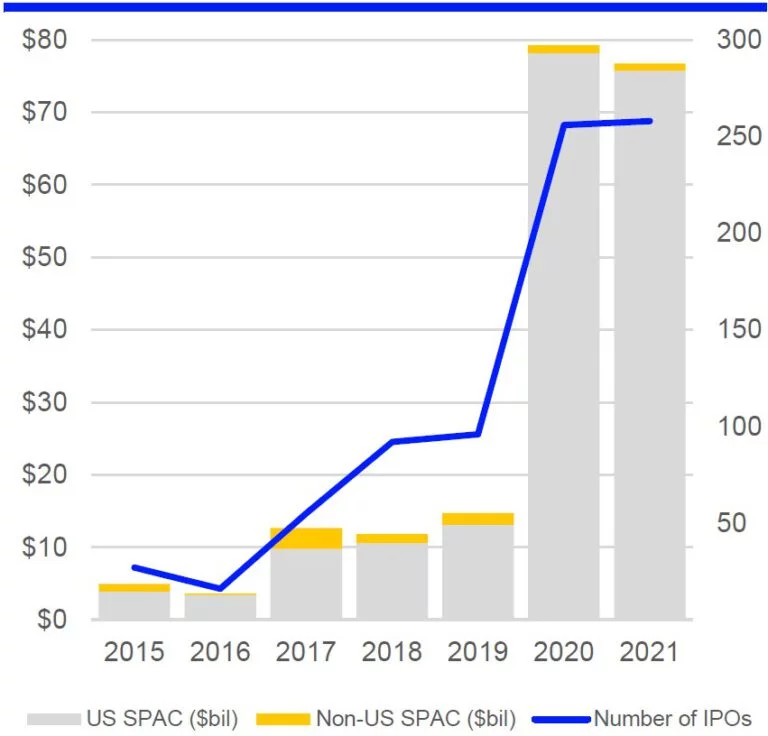 SPAC IPOs break all time annual volume record 10 weeks into 2021
Q4 2020 hedge fund letters, conferences and more
SPAC IPOs
Through March 11, 258 global special purpose acquisition company (SPAC) IPOs have been brought to market, surpassing the full year annual record of 256 set during 2020 in just 10 weeks. Global SPAC IPO proceeds total US$76.7 billion so far this year, just US$2.5 billion behind full year 2020 levels.
Odey Special Situations Fund took on several new positions in March
Odey Asset Management's Special Situations Fund was down 3.2% in March, compared to its benchmark, the MSCI World USD Index, which was up 3.3%. Through the end of March, the fund is up 8.7%, beating the benchmark's return of 4.9%. Q1 2021 hedge fund letters, conferences and more Odey's Special Situations Fund deploys arbitrage and Read More
US listed SPAC IPO offerings dominate the marketplace, with 250 blank check companies brought to market so far this year, up from just 13 at this point last year.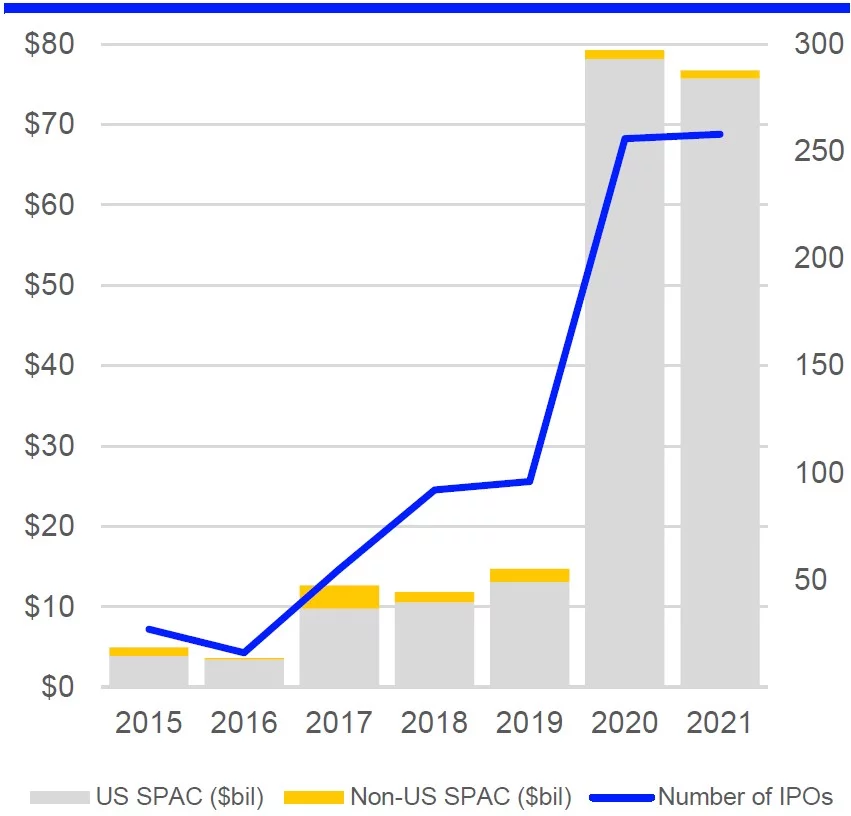 SPAC M&A
Since the beginning of 2020, over 200 SPAC combinations have been announced, with February 2021 hitting an all time monthly high with 49 combinations valued at US$117.0 billion. SPAC M&A activity in the technology, industrials and financials sectors accounts for 49% of the total number of business combinations since the beginning of last year.
Based on an analysis of IPOs priced since 2018, approximately 500 special purpose acquisition companies are currently searching for a business combination.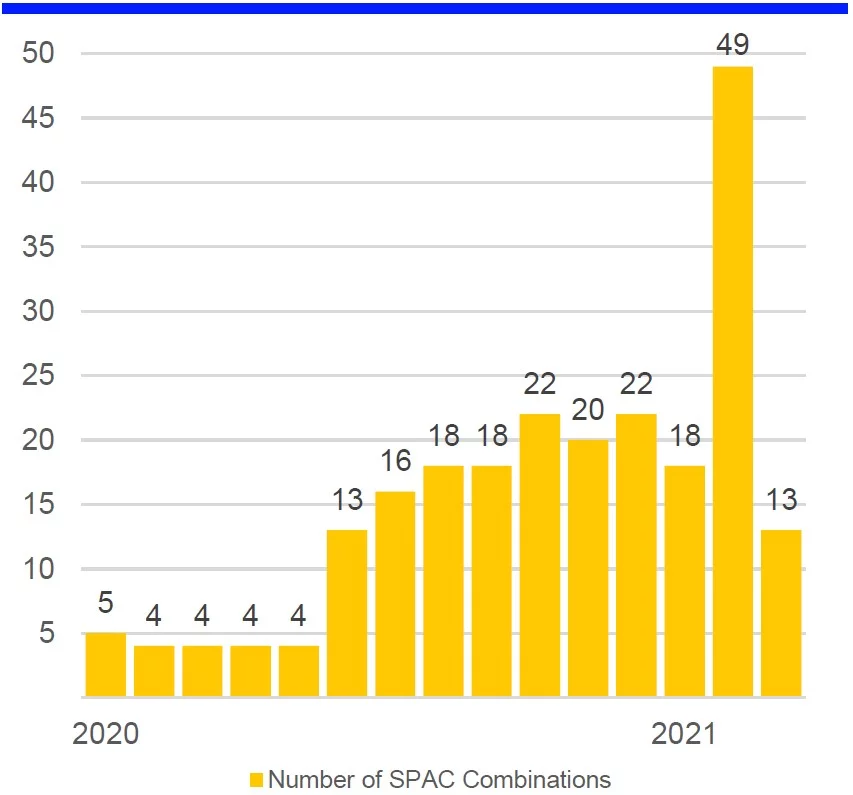 SPAC IPO Underwriting
Citi leads the year to date SPAC IPO underwriting league table with 56 offerings, which have raised over US$10 billion in proceeds, followed by Credit Suisse and Goldman Sachs. The top 10 underwriters of SPAC IPOs account for 74% of overall proceeds raised so far this year.
Credit Suisse led the full year 2020 SPAC IPO rankings with US$12.2 billion from 40 offerings, followed by Citi and Goldman Sachs. The top 10 underwriters accounted for 78% of 2020 SPAC issuance.