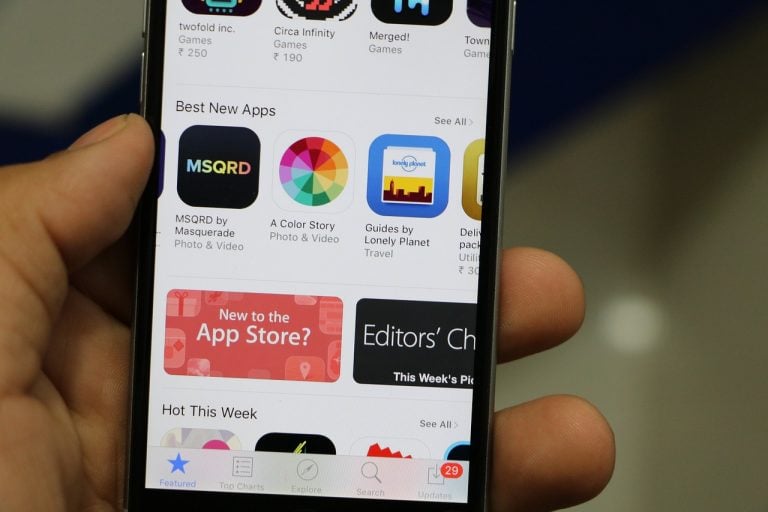 The parliament of South Korea has approved a bill to cut Google's – Alphabet Inc (NASDAQ:GOOGL) – and Apple Inc (NASDAQ:AAPL)'s control on app store payments, that oblige developers to use their proprietary billing systems.
Q2 2021 hedge fund letters, conferences and more
What Value Investors Can Learn From Walter Schloss And Ben Graham Today
Walter Schloss isn't a name many investors will have heard today. Schloss was one of the great value investors who trained under Benjamin Graham and specialized in finding cheap stocks. His track record was outstanding. In Warren Buffett's 1984 essay, the Super Investors of Graham-and-Doddsville, he noted that between 1956 and 1984, Schloss's firm returned Read More
A Landmark Decision
As reported by CNBC, South Korea has become the first country in the world to do so, as "Apple and Google's policies usually require developers to pay the tech giants a commission as high as 30% of every transaction."
The bill was submitted to parliament last August, and it has widely been known as the Anti-Google Law. Out of 188 attending lawmakers, 180 voted in favor of the amendment in the country's Telecommunications Business Act.
In early July, 37 attorneys in the U.S. lodged an antitrust suit against Google over the same "monopoly practices."
Attorney general Letitia James said then: "We won't allow companies to illegally quash competition so they can make billions. We are seeking to end Google's monopoly power and fight for millions of consumers and small business owners in New York and beyond."
According to a Google spokesperson on CNBC, the firm's service fee "helps keep Android free, giving developers the tools and global platform to access billions of consumers around the world."
"We'll reflect on how to comply with this law while maintaining a model that supports a high-quality operating system and app store, and we will share more in the coming weeks."
Regulatory Scrutiny
Daniel Ives, managing director of equity research at Wedbush Securities said that global regulators are increasingly clamping on the fees that Google and Apple are charging developers on their app stores.
South Korea's ruling, he says, is bound to give other governments' scrutiny a big boost.
"It's a potential watershed moment … Not necessarily for what this means in itself, but for the ripple effect as it shows that they're not just words, but actually actions."
However, he added: "The question is what will consumers ultimately do? Because the path of least resistance is to go through Apple and go through Google – and that's what consumers have gotten used to."
In 2020, Google implemented a policy requiring app developers on the Google Play Store to use its proprietary payment methods, hence leaving out other payment alternatives.
Google is part of the Entrepreneur Index, which tracks 60 of the largest publicly traded companies managed by their founders or their founders' families.