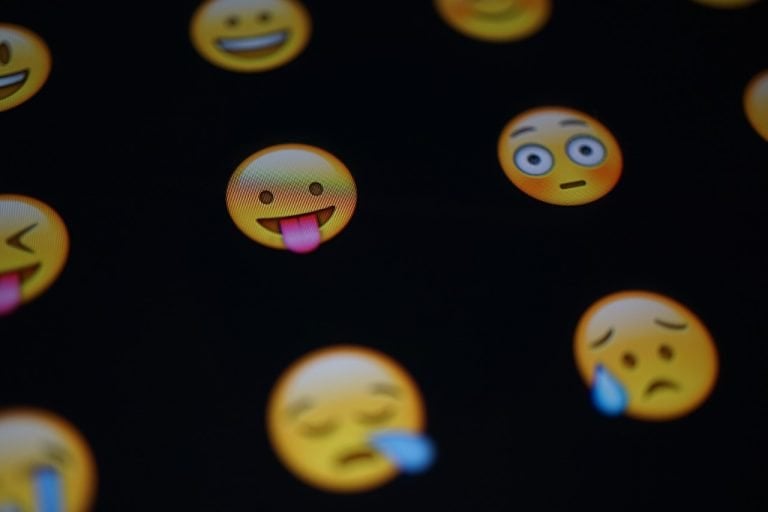 Emojis nowadays have often become more important than words when it comes to messaging. They not only help you communicate feelings but also save you some time in this fast-paced world. Some Samsung users, however, are unable to take advantage of these inherent benefits offered by emoji and have been facing issues with emoji in the Samsung Messaging app.
Issue with Emoji in Samsung Messaging app
Users have been facing issues with emoji in the Samsung messaging app over the past month at least. Affected users say that they are unable to send or receive emojis using the stock Messaging app, according to tech site PiunikaWeb. Users facing emoji issues with Samsung Messages have raised the issue on Samsung's product forums and Reddit.
"Whenever I try sending emojis to the same phone like mine, another android, or even an iPhone, it sends ?? instead of regular emojis," one Samsung Galaxy S10+ user said.
Gates Capital Management Reduces Risk After Rare Down Year [Exclusive]
Gates Capital Management's ECF Value Funds have a fantastic track record. The funds (full-name Excess Cash Flow Value Funds), which invest in an event-driven equity and credit strategy, have produced a 12.6% annualised return over the past 26 years. The funds added 7.7% overall in the second half of 2022, outperforming the 3.4% return for Read More
Users say that when they use the Samsung Messaging app it sends question marks instead of the emoji. Moreover, affected users have confirmed that this issue is only with the stock Messaging app as emoji work as intended on other messaging apps, such as Facebook Messenger, Instagram and even the Google messaging app.
Some users also report getting a prompt to change the input mode to Automatic. However, they are unable to do so as the option isn't available.
"Keep getting a dialog when I try to send to change input method to automatic by pressing settings in said dialog. When I press settings, I am brought to dead end, with no options to change input mode to automatic," a Note 8 user said.
It has been seen that question marks can appear for emoji when that specific emoji is not supported. However, this does not seem to be the case here as affected users are able to send and receive emojis using a different messaging app.
These tricks may work
Affected users say they have tried a few tricks, such as restarting the phone, clearing the cache for the messaging app, clearing cache for emoji, but none seems to be helping. Some, however, say that setting the input mode to Automatic fixed the issue for them. To set the Automatic mode, go to More Settings and then Text Messages.
One user suggested that emoji issues with the Samsung Messaging app could be carrier specific as he was able to fix the issues when he switched from AT&T to Verizon.
"Tried putting my girlfriend's Verizon sim in my Note 8, flashed software to Verizon, everything worked as should with it in. Tried to put my ST sim back in, same situation as before," this user said.
Samsung Moderators, on the other hand, are aware of the issue and have communicated the same to the concerned team. This confirms that the issue is on Samsung's end. However, moderators don't have any further information on the issue as of now.
"I don't disagree, as I said, we have already escalated to our specialists but I have no dates for any ETA on when it might be fixed. You can go the repair route if you want, or as a work-around you do have the option to use a third party messaging app," one Samsung Moderator said earlier this week.
If you are also facing the same issue with emoji, the only workaround, for now, is to use another messaging app. Hopefully, Samsung will come up with a fix soon.
Redesigned and new emoji coming
In separate news on emoji, WhatsApp's new Android beta update includes 155 redesigned emoji, notes a report from WABetaInfo. The messaging app is redesigning some of the existing emoji to make them smaller and more detailed, while a few emoji have been entirely redesigned. These redesigned emoji are expected to come out with the next Google Play stable release and next WhatsApp Web update.
Google, on the other hand, is working to add new emoji. Last week, the search giant released 53 new gender-fluid emoji on Pixel phones in beta. These new emoji will come with the Android Q phones arriving later this year. Google's gender-fluid emoji are seen as an attempt by the company to simplify the emoji keyboard with more universal characters.
"We can't avoid race, gender, any other number of things in culture and class. You have to stare it in the face in order to understand it. That's what we're trying to do–to [find] the signifiers that make something feel either male or female, or both male and female," Google designer Jennifer Daniel told Fast Company.