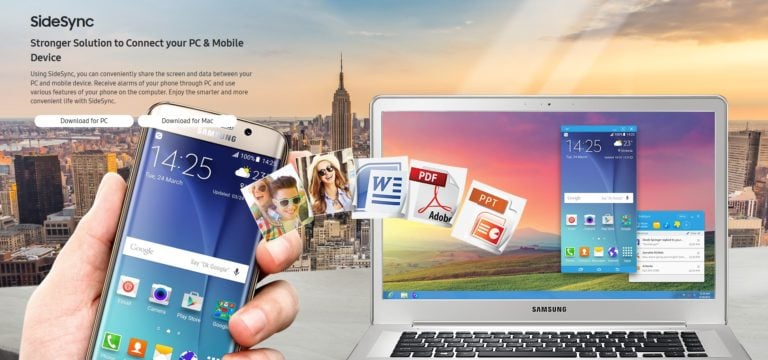 While the Samsung Galaxy S9 has generally been well received, it appears as if it has a few issues that have yet to be ironed out. The Galaxy S9 isn't playing well with some of the company's own services, and the SideSync support has been removed altogether.
SideSync
According to the Samsung website,
Fund Manager Profile: Kris Sidial Of Tail Risk Fund Ambrus Group
A decade ago, no one talked about tail risk hedge funds, which were a minuscule niche of the market. However, today many large investors, including pension funds and other institutions, have mandates that require the inclusion of tail risk protection. In a recent interview with ValueWalk, Kris Sidial of tail risk fund Ambrus Group, a Read More
"Using SideSync, you can conveniently share the screen and data between your PC and mobile device. Receive alarms of your phone through PC and use various features of your phone on the computer. Enjoy the smarter and more convenient life with SideSync."
Completely removing the SideSync support from the Galaxy S9 removes a pretty major convenience from the smartphone. The ability to use the phone and have it collaborate seamlessly with the PC allows customers to use their device in a way that's relatively unique. Whether they're at home or at work, SideSync support is one functionality that sets Samsung device apart from competitors.
After Samsung Pay was incompatible with the device, many were wondering if the Galaxy S9 might have shipped just a little bit too soon. The removal of SideSync support entirely seems to reinforce that idea.
User Reports
Piunikaweb did a little digging, and found numerous user reports from around the web where Samsung Support confirmed the news that SideSync report had been removed.
"I have just finished a live chat with Samsung Support and after some testing, I was told: 'Thank you so much for patiently waiting. Upon checking, we do apologize but at Sidesync is not compatible with S9 at the moment. Samsung are working on it as soon as possible for more improvements.'"
Another user also came forward with the news that they received a notification on their Galaxy S9 regarding the removal of SideSync support.
"I logged in to my windows PC and an update popped up for sidesync. After it had updated it popped up a disclaimer about from the S9 on, sidesync will no longer support these phones and that Samsung flow will incorporate a screen mirroring option in future update. Unfortunately there wasn't an ETA mentioned for this and I'm kind of bummed right now."
Samsung Flow
The notification makes it clear that the company's plan is to substitute SideSync support for Samsung Flow – a service which 'allows content and activity to be transferred to a different device.'
It sounds as if this service could be comparable to SideSync support, but as of now, Samsung Flow is not available on Galaxy S9 devices. According to the manufacturer, support for the functionality will be coming in the future but we currently don't have an idea of when exactly we'll see this substitute for the SideSync support implemented.
While the lack of SideSync support is no doubt frustrating, it looks like Samsung has plans to add a viable alternative. Hopefully we see it implemented sooner rather than later, giving users back this unique functionality that will separate the Galaxy S9 from the competition. We anticipate that Samsung will announce the support sooner rather than later, as leaving the phone without some sort of SideSync support equivalent may be frustrating for a lot of users.