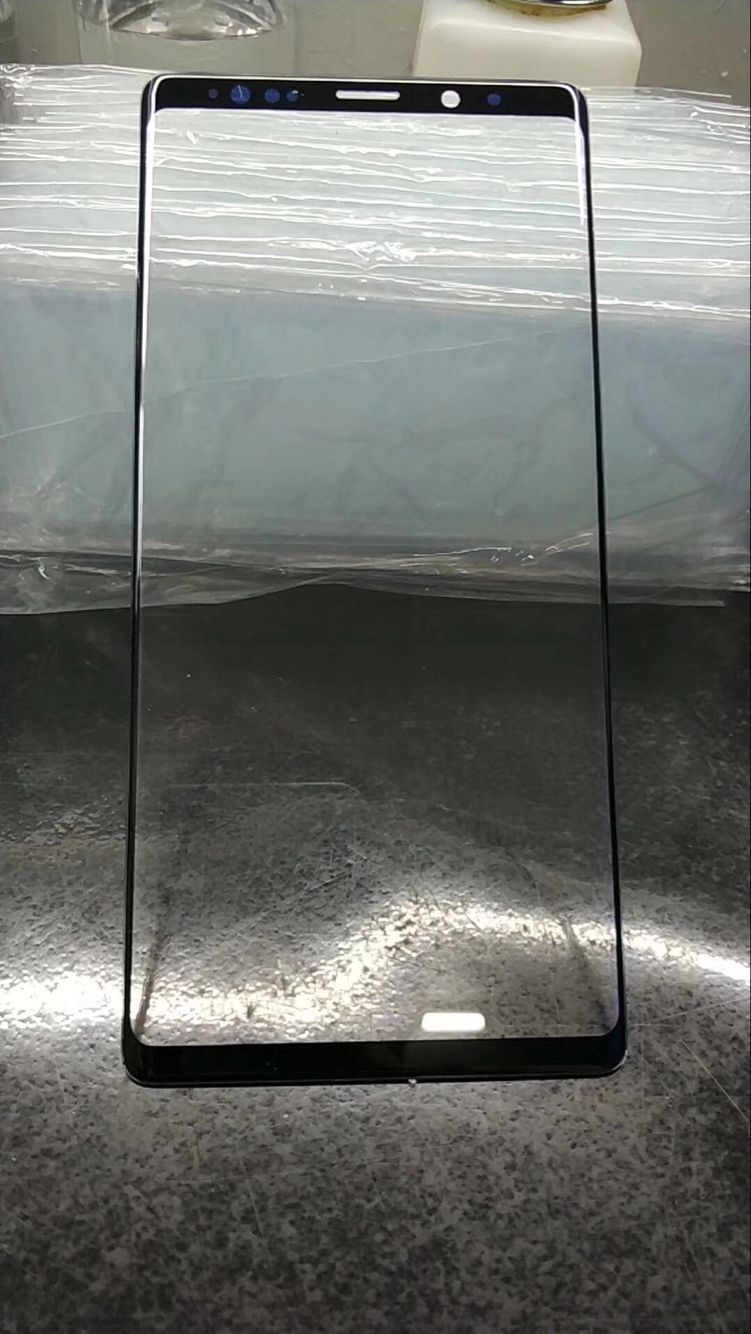 The Samsung Galaxy Note 9 notch is something that is expected from Samsung, now that so many companies have adopted the famous notch that initially appeared as part of Apple's iPhone X last year. There are a lot of new phones coming and being "flattered" with the tiny bit of a bezel-like notch that serves to tuck in the selfie camera. But, is Samsung going to adopt the same trend?
It's no secret that Samsung often gets called out as Apple's copycat. However, while many other manufacturers enjoy having the notch, Samsung seems to be regecting it. The latest leak, coming from a famous Samsung-focused leaker, Ice Universe, confirms that there won't be a Galaxy Note 9 notch on this phone.
The notches that replace the thick bezels are becoming extremely popular, but one can't name any other reason for their presence except for aesthetics. However, it appears there are as many reasons why one phone should have the notch rather than not. In a blog post written by OnePlus CEO Pete Lau, it appears that the notches are not just designed for the aesthetics, but they are economical too.
ValueWalk's October 2022 Hedge Fund Update: Haidar Capital Surges 225%
Welcome to our latest issue of ValueWalk's hedge fund update. Below subscribers can find an excerpt in text and the full issue in PDF format. Please send us your feedback! Featuring investors exit long-short hedge funds, the oil market is now "broken", and Haidar Capital surges 225%. Q2 2022 hedge fund letters, conferences and more
That being said, it must be much more challenging to find a screen without the notch, as well as expensive. With that in mind, OEMs goes as far as it can with the supply.  However, with so many phones sporting the infamous notch gives incredible advantage to the South Korean tech giant. The company supplies its screen panels on its own, while also being able to afford making screens without notches. Until the demand for notches reaches its maximum, it is likely that Samsung will stick to its own screens.
Screen Panel of Galaxy Note9 pic.twitter.com/OPcMOhGVSN

— Ice universe (@UniverseIce) June 19, 2018
As Ice Universe shows, the Galaxy Note 9 doesn't look much different compared to the Galaxy Note 8 from last year, when it comes to the screen panel at least. Noticeably, though, the bezels are even thinner than before, which means there will be more screen space. There is however, another hole noticeable at the top, which means that there could be the features previously sported on its predecessor, including facial recognition and AR Emojis.
Other information comes from the same leaker and it includes a Galaxy Note 9 having a 512GB ROM, which exceeds all previous models. However, the leaker noted it will only be available in South Korea and China. Who knows though, perhaps it will make it to the U.S. marketplace also.
So, what do you think about the lack of the Galaxy Note 9 notch? Do you prefer having it or not?