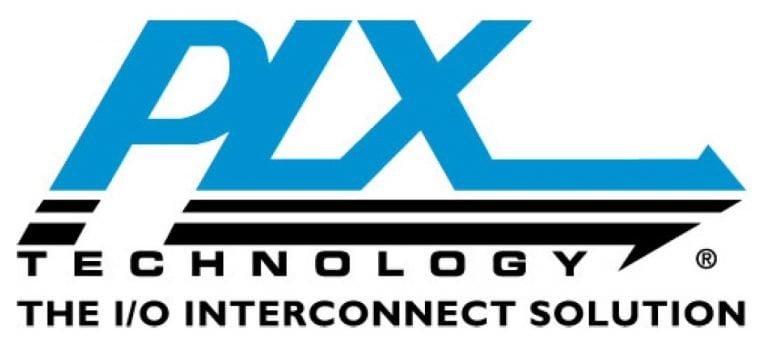 Potomac Capital won a legal victory over its role in the sale of PLX Technology this week, in a case that had the potential to give event-driven activist investors cause for concern.
Luckily for those firms, Travis Laster, the Vice Chancellor for Delaware's Chancery Court, set the bar for proving the interests of activist-directors are inherently divergent from other board members high. Claimants needed to show "a preponderance of the evidence that the [activist] director harbored a divergent interest," he ruled, not just point to the fact that they run an activist fund.
What Value Investors Can Learn From Walter Schloss And Ben Graham Today
Walter Schloss isn't a name many investors will have heard today. Schloss was one of the great value investors who trained under Benjamin Graham and specialized in finding cheap stocks. His track record was outstanding. In Warren Buffett's 1984 essay, the Super Investors of Graham-and-Doddsville, he noted that between 1956 and 1984, Schloss's firm returned Read More
Potomac, whose activism was run by Eric Singer, pushed PLX Technology to sell itself in 2013 after a deal favored by the company  fell through. After winning board representation, Singer guided the company to a transaction with Broadcom predecessor Avago at $6.53 per share – lower than the $7 minimum PLX Technology had demanded before the proxy fight.
Q3 hedge fund letters, conference, scoops etc
(Potomac was the last entity still subject to legal action. Claims against two directors from Potomac's slate were dismissed, while Deutsche Bank and the other directors – including Singer – settled separately.)
Laster chastised the board for its role in the sale, saying directors breached their fiduciary duty, aided and abetted by the activist, "by engaging in a sale process without knowing critical information," and made inaccurate disclosures. According to the judgement, Singer failed to tell his fellow directors of a tip from the company's bankers at Deutsche Bank that Avago would re-engage with the company, while PLX Technology also mislabeled the purpose of financial projections prepared by the bank in information sent to shareholders.
"No one can tell what would have happened if Singer and Deutsche Bank had been candid, but the board might well have proceeded differently," Laster wrote. "Instead of Singer and the board negotiating for the best transaction reasonably available and being prepared to remain an independent company, it looks like they engaged in the 'art of the possible' and accepted what Avago had planned to offer all along… Rather than actors attempting in good faith to obtain the best outcome possible, they look like self-interested agents who were happy with a quick sale that would serve their interests."
Despite that stinging assessment, the plaintiffs, who valued the company at $9.86 per share, failed to prove that damages flowed from Potomac's campaign. That was enough to doom their case.
Two elements of the case are worthy of special attention. First, as well as demanding a preponderance of evidence that activist-directors held conflicting fiduciary standards, Laster equivocated on whether an activist fund should be held liable for the actions of its agent on a board of directors. "Because of Singer's relationship with Potomac and his role in directing and implementing Potomac's strategy, Singer's knowledge and actions can be attributed to Potomac," he wrote. "This holding does not stand for the proposition that the actions of the director-representative of a stockholder can always be attributed to a stockholder."
And perhaps more immediately, the case proved another nail in the coffin of discounted cash flow valuations in Delaware law. Already heavily discouraged in appraisal cases, Laster took PLX's track record of missing its financial projections and the likely synergies in the deal to conclude that the takeover price was likely above what PLX Technology would be worth on a stand-alone basis.
The case may have been more than a distraction for Viex Capital, Singer's new fund. Formerly a prolific activist, it has made public demands at only one company in 2018, gaining a board seat at A10 Networks in March. Former M&A banker Tor Braham took the seat. Shares are down 23% year-to-date.
With plaintiffs given 30 days leave to appeal, Singer declined to comment.
---
Third Point Partners released a video promoting its case for change at Campbell Soup this week, with all the fervor of a midterm attack ad. The four-minute video had been viewed nearly 6,000 times by Friday morning, but will have to travel far and wide to help the activist overtake the 41% moat provided by the members of the founding Dorrance family that confirmed their support for the board this week. A bigger question: without "salt the water" level operational solutions for the company, will the offer of a new board be compelling enough for the retail investors Third Point is courting?
---
Quote of the week comes from Carl Icahn, who launched a campaign to prevent Dell Technologies from returning to public markets through the backdoor – by buying up shares in VMware tracker stock DVMT. The activist says that stock is worth $144, compared to $109 offered by Dell. Key to Icahn's campaign is his theory that Dell has no other option, as he told CNBC this week:
"I say they'll never get their IPO off the ground. I'll be there fighting it, other shareholders will be fighting it."