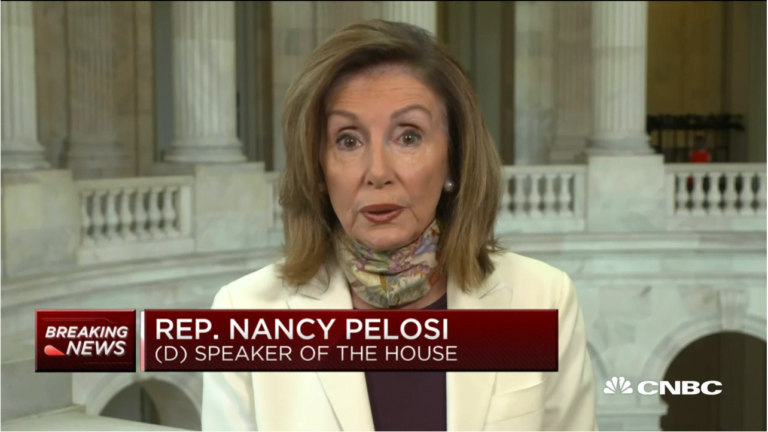 Hopes of another round of stimulus checks were almost dead after the approval of the third stimulus check in March last year. However, the surge in Omicron cases lately led many to believe that more coronavirus stimulus checks could be on the cards. Now, a comment from House Speaker Nancy Pelosi may up the chances of another stimulus check.

Q4 2021 hedge fund letters, conferences and more
Is First Gen An Overlooked Power Play That Deserves A Re-Rating?
The post was originally published here. Highlights: Resolving gas supply issues ensures longevity A pioneer in renewable energy should be future proof Undemanding valuation could lead to re-rating Q1 2022 hedge fund letters, conferences and more
Nancy Pelosi Talks About A Covid Relief Package
Pelosi, speaking to reporters on Wednesday, said that Democrats are considering adding Covid-19 relief to a bigger government funding bill.
"We are working very closely with Rosa DeLauro on the omnibus bill," Pelosi said, according to CNN. "I had thought that it could be possible for us to do a Covid relief package within that bill but fenced off as emergency spending so it doesn't take away from our other domestic non-discretionary spending."
Rosa DeLauro is a Connecticut Democratic congresswoman who chairs the Appropriations Committee. In a statement last week, four appropriations leaders said that they have been negotiating a larger package to meet the funding deadline of February 18. However, their statement didn't include anything about Covid-19 relief.
The four appropriations leaders are DeLauro, ranking GOP member Richard Shelby of Alabama, Senate Appropriations Committee Chairman Patrick Leahy of Vermont and Appropriations ranking GOP member Kay Granger of Texas.
Steny Hoyer, House Majority Leader, told reporters that he has no information of any request to create supplemental relief for the rising Covid cases.
"That has not come down nor has a request from the administration come down," Hoyer told reporters.
Last week, however, Hoyer did admit that the administration is discussing a supplemental appropriation.
Despite the mention from Pelosi, there is no surety that another stimulus check will be a reality. This is because Pelosi only mentioned a relief package. So, even if any such package is able to win approval, there is no guarantee that it would include stimulus checks.
And even if it does include a stimulus check, there is no guarantee how long it could take Democrats and Republicans to reach a deal. On Wednesday, DeLauro told reporters that she is hopeful of a deal on an omnibus package, but isn't sure if there would be a deal by the February funding deadline.
It is not the first time in the past few weeks that lawmakers have talked about another stimulus package. Earlier this month, there were reports that a bipartisan group of senators are in early talks for a fresh coronavirus stimulus package.
Democratic Sen. Ben Cardin of Maryland and Republican Sen. Roger Wicker of Mississippi were reportedly exploring the possibility of providing relief to businesses that continue to be impacted by the pandemic, such as restaurants, gyms and others. However, these talks failed to move forward.
Updated on