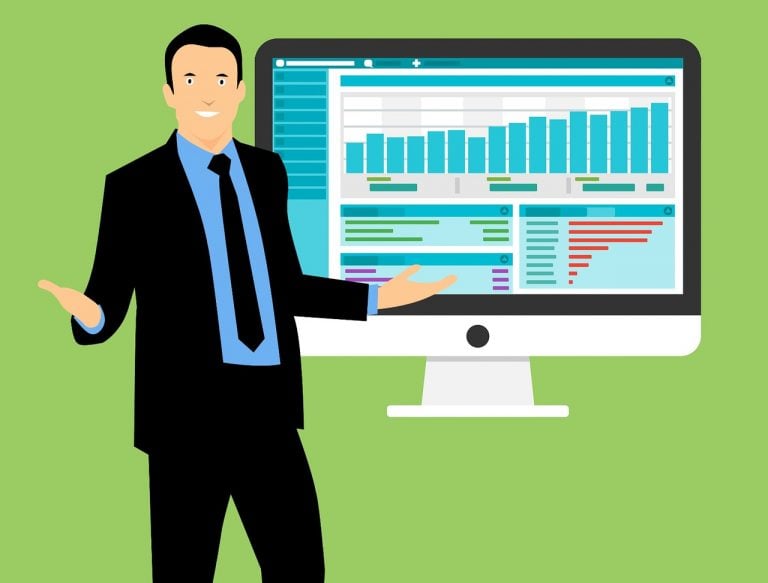 Last week I promised a "back to school" column ahead of the 2019-2020 proxy season, after recapping the events of the summer. And while last term seems long gone, its campaigns will continue to reverberate.
Consider that in the past 12 months, activists have won board seats at Campbell Soup, a near-controlled company, and capitalized on opportunities created by M&A, yet also failed to win a clear majority of the proxy fights that went to a vote in the first half of the year (at least in the U.S.). Nontraditional activists found their voice, and in some cases won major concessions after threatening contests, as at Canada's Methanex. Of course, both the number of campaigns and settlements was down, so activists haven't picked up as many board seats as in past years. But recent shifts at Ferguson and Sony are suggestive, if not categorical, evidence of continued influence.
Q2 hedge fund letters, conference, scoops etc
Fund Manager Profile: Kris Sidial Of Tail Risk Fund Ambrus Group
A decade ago, no one talked about tail risk hedge funds, which were a minuscule niche of the market. However, today many large investors, including pension funds and other institutions, have mandates that require the inclusion of tail risk protection. In a recent interview with ValueWalk, Kris Sidial of tail risk fund Ambrus Group, a Read More
"Companies have to own the message of change," Steven Balet, a managing director at Strategic Governance Advisors, says of the agenda for engagement season. "Boards have to show investors the work they are doing on their behalf, in order to give investors the confidence that they support those boards in case they are faced by an activist."
Many advisers I spoke to over the last few weeks spoke of lessons from the bout of M&A activism that began with Dell's return to public markets in late 2018 and has continued at Occidental Petroleum even though its acquisition of Anardarko Petroleum, like many opposed deals, has completed.
"Activists have realized that this is a vulnerable situation for both sides and there's a lot of leverage but it's also different to director elections," says Kirkland & Ellis Partner Shaun Mathew. Indeed, limited room for compromise and competition for the support of arbitrageurs and investors owning shares of both companies raises the stakes on both sides and have proven hard for activists to overcome.
Derek Zaba, a new co-head of the activism defense practice at law firm Sidley Austin, argues that activist investment horizons might have shortened earlier this year due to the scare markets took in the last quarter of 2018. And while indexes have recovered, hedge funds may be wary about having fund employees serve on boards or pursuing backing some long turnaround opportunities, leading to a continued focus on challenging announced mergers and calling for strategic alternatives. "M&A markets are strong, so there are more opportunities for this type of activism," Zaba told me. "These are not campaigns where you make a long-term commitment - shorter fuses are going to be more attractive."
Indeed, caution on the part of activists may go hand-in-hand with the need to position themselves as supporters of long-term value-creation plans. "It feels like some of the larger activists want to evolve their brand," says Sloane PR's Dan Zacchei, who suggests many activists may eschew aggressive campaign launches for more conciliatory outreach and mutually beneficial marquee settlements. "Activists want companies to think of them as on the field, rather than just on the sidelines," he told me.
Such laudable ambitions may be tested, however. JP Morgan's defense team wrote in its review of proxy season, "As more companies push back on activist attacks and the ensuing settlement overtures, and see success at the shareholder vote or witness the activist abandon, standing firm is increasingly becoming a viable option for management teams and boards."
Earlier this year, a nonbinding shareholder proposal ostensibly about Allergan's corporate governance policies but by design a challenge to CEO Brent Saunders was received coolly at Institutional Shareholder Services. That cuts down one (admittedly rare) option for activists outside of director contests.
At the same time, the proliferation of nontraditional activists also means that new ideas can come from unexpected sources. As boards engage with shareholders, any one could pose a challenge. With a bustle of activity discernible over recent weeks, free passes will be few and far between.
---
Over in the U.K., two activists are now going head-to-head over the merger of food delivery firms Just Eat and Takeaway.com. Readers might recall Connecticut's Cat Rock Capital was a firm supporter of the merger, and indeed Chief Investment Officer Alex Captain continues to defend it despite Ricky Sandler's Eminence Capital planning to vote it down. On Tuesday, Cat Rock said voting against the merger "benefits no one but Just Eat's competitors." Working against Eminence is the fact that Just Eat has been without a permanent CEO since the beginning of the year, and might, therefore, be perceived to lack an alternative strategy. Just Eat's stock dropped on Eminence's announcement, suggesting few shareholders hold out much hope of a bump.
---
Quote of the week comes from Land & Buildings' preliminary proxy statement at Brookdale Senior Living, which seeks to bring three years of agitation to a decisive climax with a contested election for two board seats. Victory will set the activist up nicely for a 2020 run at Taubman Centers. Brookdale says it has held 30 meetings with Jonathan Litt's fund since February 2018 and has conducted extensive strategic reviews and engagements. However, Land & Buildings frames the campaign this way:
"This contest is a referendum on the company's historical underperformance and whether the directors in place today, and their nominees, are best equipped to reverse this trend and properly evaluate the range of strategic and operational opportunities available to maximize value for all Brookdale stockholders."