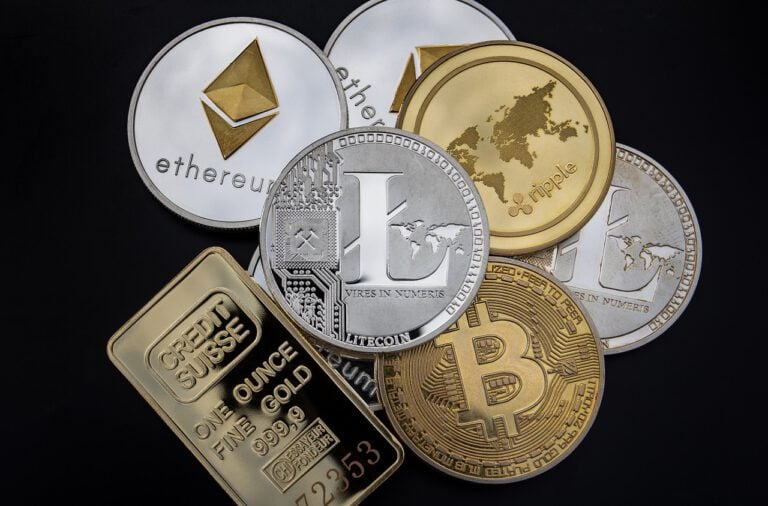 Cryptocurrency has rapidly expanded its influence worldwide over the past few years, positioning itself as a more secure, less costly alternative to traditional banking and payment systems, as well as a highly profitable investment alternative. And nowhere has it gained more acceptance than with the Nigerian public. Indeed, a larger percentage of Nigerians hold cryptocurrency than in any other country.
Q2 2021 hedge fund letters, conferences and more
Trident Fund LP November 2022 Performance Update
Trident Fund LP performance update for the month ended November 30, 2022. Q3 2022 hedge fund letters, conferences and more The Trident Fund LP GM, GME, and GME4 share classes returned +0.8, +1.2, and +3.0 percent, respectively, in November, and the fund +6.6, +9.9, and +35.0 percent net for 2022. Please click here for the 
The government, however, does not share the population's enthusiasm for cryptocurrency. Since 2017, the Nigerian Central Bank has waged war against cryptocurrency, culminating in an effective ban on cryptocurrency in February 2021. Yet, despite the ban, cryptocurrency usage has continued to grow rapidly, with more and more Nigerians taking advantage of peer-to-peer transaction networks and other workarounds.
Will crypto continue its rise in Nigeria, or will the government successfully stamp it out through regulation? Only time will tell, but the data suggest that crypto is here to stay.
Nigeria Cracks Down On Cryptocurrency
Nigeria's Central Bank has shown skepticism, even perhaps hostility, towards cryptocurrency for many years. In 2017, it issued a circular FPR/DIR/GEN/CIR/06/10 to all Nigerian financial institutions highlighting the risks of cryptocurrency associated with its lack of regulation. The circular ordered financial institutions not to use, hold or transact in cryptocurrency and end relationships with "virtual currency exchangers" unless they implemented effective anti-money laundering/counter terrorist financing controls.
In February 2021, the Central Bank issued a letter (BSD/DIR/PUB/LAB/014/001) reminding financial institutions that "dealing in cryptocurrencies or facilitating payments for cryptocurrency exchanges is prohibited."
Furthermore, the Central Bank instructed financial institutions to immediately close the accounts of anyone (individuals or companies) in their systems engaged in cryptocurrency transactions or the operation of cryptocurrency exchanges. Failure to do so, the Central Bank warned, would result in "severe sanctions."
Response was swift, with many Nigerians having their bank accounts frozen or closed on short notice. Social media is filled with complaints from account owners who lost access to funds. Companies equally felt the sting. Lagos-based cryptocurrency exchange Bitfxt reported on Twitter that their bank accounts had been "wiped and closed." Digital wallet platform Luno also saw its assets frozen for months.
But Cryptocurrency Use Continues To Increase Drastically
The statistics on cryptocurrency use in Nigeria are staggering. According to one survey conducted by Statista in 2020, 32% of all Nigerians use cryptocurrency in some form or another. None of the other surveyed countries came close, with China's use rate at 7%, the U.S. at 6% and Germany at 5%. Nigeria also ranks high for total trading volume, trailing only the United States and Russia.
According to another 2020 survey by Chainalysis, using different methodologies, Nigeria ranked 8th in the world for overall cryptocurrency adoption and 3rd in the world for peer-to-peer payments. And cryptocurrency receipts in Nigeria tripled between December 2020 and may 2021, reaching $2.4 billion. Remittances through traditional paths, on the other hand, declined substantially.
Paxful, a global peer-to-peer cryptocurrency exchange and payment platform with a strong presence in Nigeria, is benefitting from the rise in crypto transactions. In 2020, Paxful processed over a million transactions a month in Nigeria, amounting to approximately $65 million. And since the February crypto ban, Paxful trading volumes have increased more than 20%.
With the crypto ban in place and banks closing accounts, how is it that Nigerians are so successfully using crypto in such large volumes? Peer-to-peer (P2P) transactions. P2P transactions occur directly between users, without intermediaries. This makes them harder for governments to trace. P2P transactions have become so popular in response to regulations in African countries that the Binance platform saw a more than 2000% increase in African P2P users in the first four months of 2021 (while at the same time Binance was banned in the UK).
So Why Are Nigerians Turning To Cryptocurrency?
Unquestionably, a primary driver of cryptocurrency use in Nigeria is the fragility of the economy and the local currency, the naira. Although Nigeria has the highest overall GDP in Africa, its economy has been troubled for many years. GDP has been stagnant or declining for most of the last decade, and since 2004, there have been three major recessions.
In 2016, Nigeria ended the value tie between the naira and the U.S. dollar, resulting in a sharp decline in the naira's value. And it has only gotten worse since then. In 2020 alone, the naira fell by 24%. Part of the naira's loss in value arose from intentional devaluations by the Nigerian government, two of which took place in the last year. Coupled with naira devaluations is an inflation rate that has been in double digits yearly since 2016.
The lack of confidence in the Nigerian currency and economy clearly translates to increased cryptocurrency trading in Nigeria over the same period. Young people, in particular, seem to view cryptocurrency as a much more stable and reliable place to hold their money, despite the overall volatility of cryptocurrency markets.
But there are far more advantages to cryptocurrency than stability. African countries have many of the largest unbanked populations in the world, and Nigeria is no exception. According to estimates, more than 50% of the adult population in Nigeria lack access to traditional financial services, including bank accounts. Cryptocurrency and fintech platforms are seen as an easy answer to the hurdles involved with banking at traditional financial institutions.
Cryptocurrency is also involved in many social causes which resonate with younger Nigerians. For example, as part of the #BuiltWithBitcoin campaign, Paxful has constructed several schools throughout Nigeria. And Bitcoin donations fueled the massive #EndSARS movement, a campaign against police brutality in Nigeria.
Small businesses are also looking to cryptocurrency markets for startup funds because of the difficulties in obtaining loans from traditional banks. With the recent rise in DeFi (decentralized finance) platforms, crypto loans have become increasingly available for individuals and small businesses alike. Due to its high return rates compared to other interest-bearing investments, Nigerians are also taking advantage of DeFi as an effective vehicle for investment and income-generation.
The Future For Cryptocurrency In Nigeria
Individuals, companies and organizations that support cryptocurrency use are all working diligently to turn the regulatory tide in Nigeria, but with little effect to date. But as more Nigerians shift their assets into crypto and deposits at traditional banks fall, we may see the banks themselves join in the call to end the ban. Only one thing appears certain about the future of cryptocurrency in Nigeria: it is brighter than ever, the ban notwithstanding.