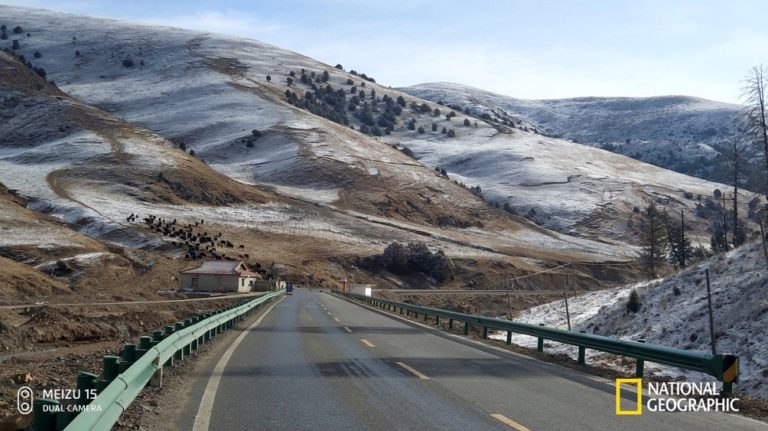 Pictures Taken by Famous Photographer Michael Yamashita with Newly Released Meizu 15 Series Smartphone
April 22, 2018, Meizu released the first mobile phone of the year – Meizu 15, which comes with ultra-narrow bezel, fingerprint reader on the front, and color matching capability. It also brings outstanding photographing performance.
Meizu 15 is also equipped with rear facing 20MP + 12MP dual-camera, IMX380 sensor, 3x lossless zoom technology. It is pretty much a match to the pro-level camera equipped on P20-the most powerful flagship smartphone released by Huawei early in the year. Meizu 15 has become Meizu's best camera phone so far, and it performs amazingly well in low light environment.
ValueWalk's October 2022 Hedge Fund Update: Haidar Capital Surges 225%
Welcome to our latest issue of ValueWalk's hedge fund update. Below subscribers can find an excerpt in text and the full issue in PDF format. Please send us your feedback! Featuring investors exit long-short hedge funds, the oil market is now "broken", and Haidar Capital surges 225%. Q2 2022 hedge fund letters, conferences and more
In order to demonstrate the capability of Meizu 15 smartphone camera, by collaborating with National Geographic magazine, Meizu is fortunate to have Mr. Michael Yamashita,  chief photographer of the magazine, to have taken a set of documentary pictures with Meizu 15. Mr. Yamashita also shared some of highlights of Meizu 15's camera.
As the pro level smartphone camera, Mr. Yamashita provided very positive feedback even compared with DSLR cameras. With the convenience of one-handed gripping, picture can be taken by just a quick tapping and it gives a clear edge over other large-screen smartphones. There is no need to worry about the slipping off from your hand, or to adjust the holding gesture too much. Even if you start the timer from the moment that the phone is pulled out of the pocket, the shooting efficiency of Meizu 15 is still very impressive.
First of all, Mr. Yamashita emphasized the 3x lossless zoom capability of Meizu 15.
Documentary photographers use zoom lens to find the best possible scene. In a situation where there is a broad background or too much void, in order to take stunning landscape photos, very often photographers need to bring the subject closer, just like the mountain or the cattle shown in the picture above. The 3x lossless zoom capability from Meizu 15 really becomes handy.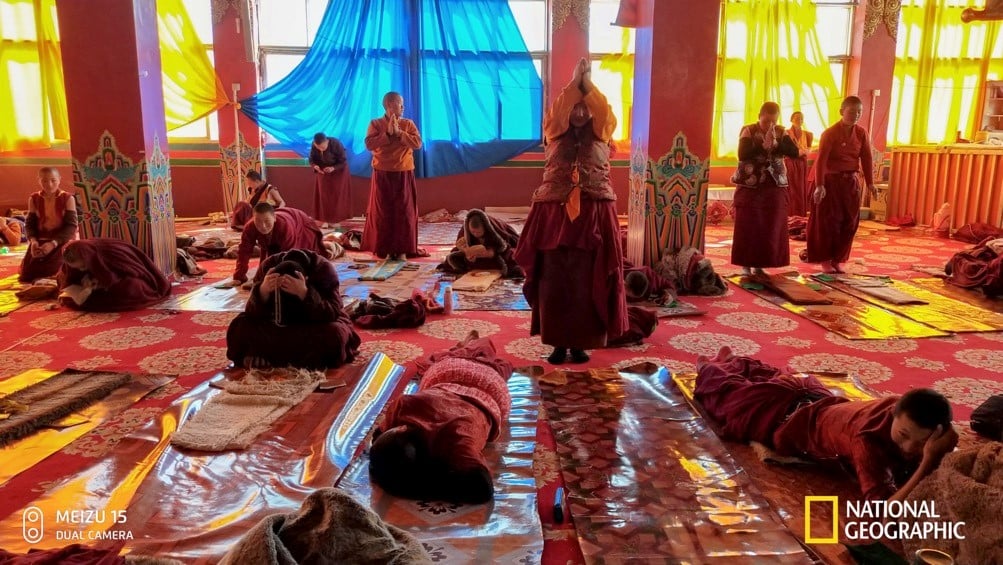 Secondly, Mr. Yamashita emphasized the outstanding performance of Meizu 15 in low light condition.
Mr. Yamashita said that he would never take pictures using flash light, which is not a surprise. Without flash, it is still possible to shoot a clear picture in dim light, which posts a challenge to the camera. He demonstarded Meizu 15's excellent performance in dark light with the following picture.
In the temple, with Meizu 15's dual-camera, not only were all the details of the dark interior captured, but also the faces of the people under the backlight were clearly recorded. This benefits from the hardware advantages of the 1.55μm oversized pixel and 1/2.3 inch oversized light sensor.
The documentary photographer has a very high standard for the performance of the subject being recorded. The Meizu 15 possesses the natural advantage of the touch, plus four-axis optical image stabilization and F1.8 large aperture. All of these make it possible to quickly capture the subjects in dynamic environment. It can be best expressed in his own word,"the picture is taken at the momont the shutter is pressed."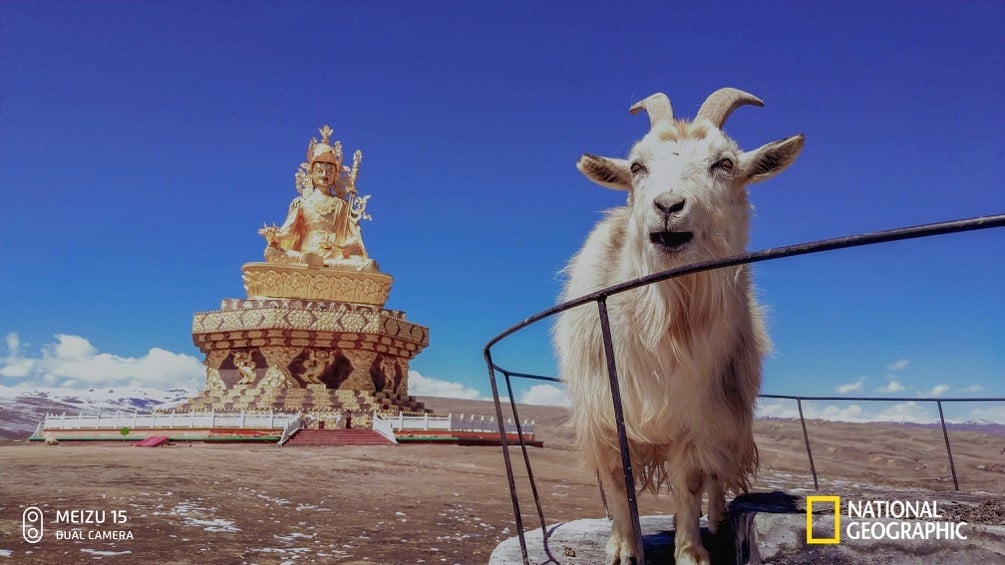 The picture above shows a portrait of a sheep shot by Mr. Yamashita – an uncontrollable subject. When we want to capture photos that are lovable and worth sharing, we can only hope for the camera to respond faster.
During his thirty plus years at National Geographic, Mr. Yamashita has always been creating personal works from the perspective of a documentary photographer. The reason why this perspective is promoted and respected is that, either for world's most prestigious photography magazine or for the high-end user groups it has, they care more about the authenticity of the photographic records.
The successful cooperation between National Georaphic and Meizu may come from its highly respected philosophy which is also shared by Meizu. It does not show off, and only records a life of blood and flesh.
About Michael Yamashita:  
Michael Yamshita is a famous American photographer. Combining his dual passions of photography and travel, Michael Yamashita has been shooting for the National Geographic magazine for over 30 years. A frequent lecturer and teacher at workshops around the world, Yamashita has received numerous industry awards, including those from the National Press Photographers Association (NPPA) Pictures of the Year, the New York Art Directors Club, and the Asian-American Journalists Association. Major exhibitions of his work have opened throughout Asia, in Tokyo, Beijing, Seoul, Hong Kong, and Singapore, as well as in Rome, Frankfurt, Los Angeles, and Washington, D.C.