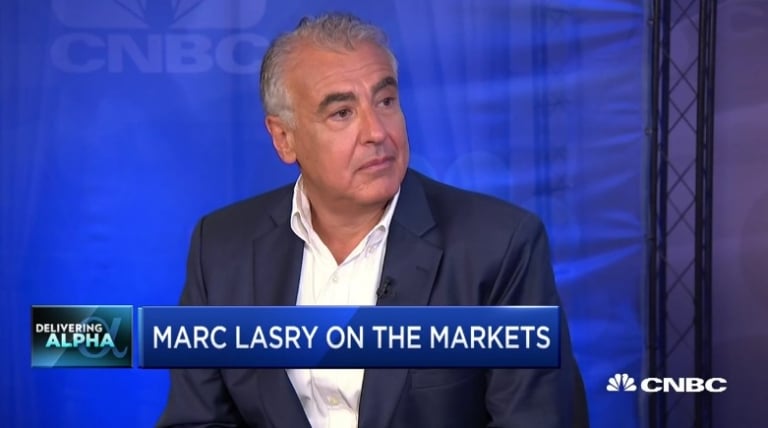 Avenue Capital Group co-founder, chairman and CEO Marc Lasry shares his views on the health of the U.S. economy and where he is finding investment opportunities, including credit-side impact investing.

Q2 hedge fund letters, conference, scoops etc Avenue Capital Group co-founder, chairman and CEO Billionaire Marc Lasry's take on impact investing in the US
How Value Investors Can Win With Tech And "Fallen" Growth Stocks
Many value investors have given up on their strategy over the last 15 years amid concerns that value investing no longer worked. However, some made small adjustments to their strategy but remained value investors to the core. Now all of the value investors who held fast to their investment philosophy are being rewarded as value Read More
Transcript
I think here in the U.S. economy is going very well. There's nothing negative out there today. So for us you know we're just trying to find different places where you can invest in different places meeting different than the United States. It's different than the United States I mean I think when we take a look where we're putting money today is out in Asia we're still investing in Europe. And one of the new things we're doing is here in the U.S. we're doing impact investing. So it's one of the worst. We're finding that there's huge opportunities there especially on the credit side where most people are doing impact on the equity side. How do you do impact on the Democratic side. What would you do. So it's mainly where you were lending money. It's more of a direct lending approach and you're generating about 10 15 percent returns because there seems to be this real niche out there for that and there are many people doing. And when you say impact investing you're talking about companies that you feel they're investing in. Because why. What are the steps you can measure it. You're trying to do sort of the UN sustainable goals. It's sort of a different level than yes. Yes she is more I would say a risk factor you're trying to you're trying to make sure you're doing things right. Impact investing it's more of a measurement. So I think for us we're trying to do that especially and it's going to be limited really in the United States right now. I think there's huge demand for Indian expatriate from U.S. investors.
Well you could. We'll take your guesses but the investments will solely be in the United States right now.
Marc Lasry: I'm personally invested around 1% in bitcoin
Marc Lasry, Avenue Capital Group co-founder, chairman and CEO, weighs in on investing his personal funds in bitcoin and the future of digital currency.
Billionaire Marc Lasry says he'd like a little more 'chaos' in the market
Marc Lasry, Avenue Capital Group co-founder, chairman and CEO, discusses where he sees the biggest political risks and opportunities in the markets. And Lasry weighs in on the future of Facebook and provides his play on energy.
Updated on