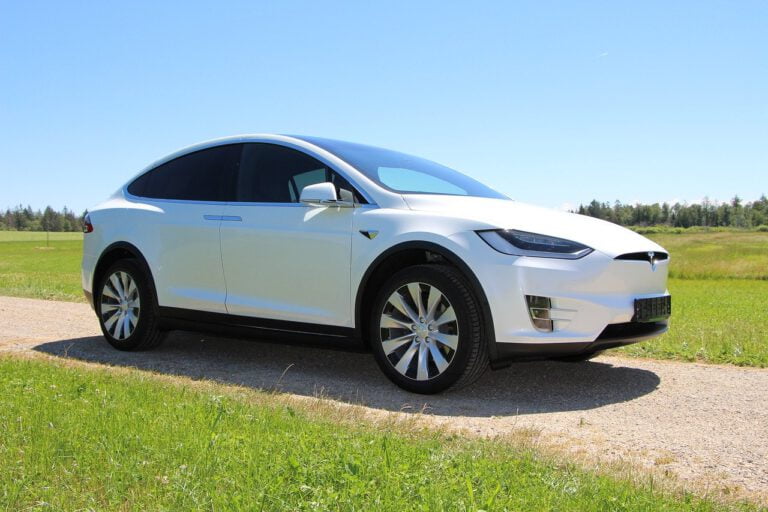 Whitney Tilson's email to investors discussing his analyst Kevin DeCamp's views on Tesla's future.
Q3 2020 hedge fund letters, conferences and more
In my December 29 e-mail, I shared my analyst Kevin DeCamp's essay on his 100-bagger with Tesla (TSLA).
Gates Capital Management Reduces Risk After Rare Down Year [Exclusive]
Gates Capital Management's ECF Value Funds have a fantastic track record. The funds (full-name Excess Cash Flow Value Funds), which invest in an event-driven equity and credit strategy, have produced a 12.6% annualised return over the past 26 years. The funds added 7.7% overall in the second half of 2022, outperforming the 3.4% return for Read More
It's a great story with many important insights, but it didn't include Kevin's views on the stock today and what the future holds for Tesla... so I asked him to write a follow-up essay, which you can read below.
I continue to believe that the stock is too richly valued to buy, but I would never short such an open-ended situation.
Enjoy!
Best regards,
Whitney
---
Kevin DeCamp's Views On Tesla's Future
Thank you, Whitney, for giving me the opportunity to share my thoughts on Tesla going forward.
I wrote about it 18 months ago and made the case that the company would once again get through a difficult time and the stock would rally because the company's growth story wasn't even close to over. But I definitely didn't think it would skyrocket nearly 2,000% so quickly!
Short-sellers betting against Tesla lost $38 billion last year alone – but they haven't given up. Instead, their thesis has morphed from "the company will go bankrupt" into "this is the biggest bubble of all-time for a large-cap stock." Ironically, the higher the stock goes, the more convinced they are that this time they're right!
While there obviously isn't as much upside as there once was – at more than $800 billion, Tesla now has the fifth-largest market capitalization of any company that trades in the U.S. – I continue to think the shorts are wrong and that the stock will deliver decent returns over time.
My advice to those who don't own the stock, but are interested in the company is to establish a small position, be prepared for volatility, and hope for large pullbacks to add to your position. If you are a long-term shareholder (congrats!), I suggest trimming a bit (especially if it's in a tax-deferred account), but holding onto a core position.
Establish A Small Position In Tesla
Here's why...
Tesla's mission is to accelerate the world's transition to sustainable energy. Making great electric vehicles ("EVs") that people love is simply a means to achieve this goal, but it's only one part of the story. Tesla is disrupting multiple trillion-dollar industries, and this is one of the reasons I think it is one of the best story stocks of all-time, as I detailed in my recent 100-bagger essay you published.
CEO Elon Musk famously said, "Moats are lame," but I believe the company has every type of moat currently: lower-cost production than any competitor, high switching costs (there is nothing else like Autopilot, which is standard on every Tesla), intangible assets (it is the EV brand, and Musk is a marketing genius who generates billions in free publicity for the company, meaning it spends nothing in advertising), scale efficiencies with batteries, and network effects regarding data for increasing levels of autonomy.
Even more important than Musk's marketing genius is his ability to recruit top talent. In a recent survey, Tesla was rated the most attractive company for engineering students, with Musk's private rocket firm, SpaceX, finishing second. I agree with Musk that the pace of innovation is more important than moats, so Tesla's human capital advantage is what really enables it to remain ahead. I believe this combination of traditional competitive advantages plus talent (not to mention ability to raise capital) will help Tesla to own the decade.
I've read and carefully considered short-sellers' most recent arguments and concluded that they haven't done even the basic work on EV batteries, clinging to the incorrect view that they're commodities. They also don't understand the importance of integrating hardware and software and how far ahead Tesla is in this area, which is why they still make the "competition is going to crush Tesla" argument. I would go so far as to say they don't even understand what kind of company Tesla is. Lastly, I think bears fail to appreciate how quickly EVs will be adopted around the world, giving Tesla an enormous wave to ride for more than a decade to come.
Let's Take A Look At Tesla's Advantage In Batteries
The company's recent Battery Day for investors confirmed for me that Tesla will continue to have the lowest cost per kilowatt hour in the industry, likely by a wide margin, for years to come thanks to both its superior technology and scale. Equally importantly, Tesla is likely to have the lowest capital expenditures ("capex") per unit of battery capacity and shortest time to production – just look at the speed at which the Gigafactories in Shanghai, Berlin, and Texas are being built. In addition, it has the most energy efficient cars due to years of design and innovation, which means fewer heavy, expensive batteries per unit of weight for any given range. These factors mean that Tesla's battery cost leadership is likely to endure.
EV motors have only a fraction of the number of moving parts relative to traditional car engines, so they are actually easier to manufacture. The most difficult and expensive part is the battery pack, where Tesla's expertise is unrivaled. This is why legacy automakers' decades of manufacturing experience – a major talking point of Tesla bears – hasn't helped them gain any ground on Tesla.
In addition, the seamless integration of hardware and software is crucial to the future of autos, which are increasingly computers on wheels, especially as autonomous driving technology gets incorporated into more and more cars. Look at how much trouble Volkswagen (VWAGY) – the leader in EVs among legacy auto companies – is having trying to send over-the-air updates to its new ID.4 EV, something Tesla does almost weekly and has been doing since 2012. (I discussed this crucial advantage in my last writeup 18 months ago.)
I believe Tesla's huge lead in this area is similar to Apple's (AAPL) among smartphones, which will allow the company to remain the brand – and profitability – leader for years to come. Even better, I think Tesla is the Apple and the Amazon (AMZN) of EVs – the premium brand with software that "just works" and the cost leader in the biggest growth market of the decade.
Estimates Of EV Penetration
Future estimates of EV penetration for Tesla vary widely, but I think, in aggregate, investors and analysts are underestimating growth, as they typically do in the case of hypergrowth industries. I follow Gary Black on Twitter and think his estimates are reasonable. With global EV adoption at just 3% today, he thinks it will soar to 20% by 2025 – a 6.7x increase (46% CAGR). If Tesla can maintain its market share, it too will see unit growth of 46% annually.
I think this is a conservative estimate in light of what China and many European countries are doing to encourage EV adoption – and what the Biden administration may do in the U.S. as well, now that Democrats control both houses of Congress. And EV growth isn't wholly dependent on government subsidies and incentives. When companies make compelling EVs, including the proper charging infrastructure, consumers realize that they are better in virtually every way – and are actually cheaper based on total cost of ownership.
To better understand Tesla, allow me to share a personal story. Thanks to the profits I've made on the stock, I was able to afford to buy the new Model Y recently, without having to sell my old classic Model S, which I bought in 2014.
I took delivery of my Model Y two weeks ago. Here's a picture of it: My experience with it so far has made me even more bullish on the company. I especially love Autopilot, which my old Tesla doesn't have, combined with the current version of full self-driving ("FSD"), which has everything except autosteer on city streets (meaning that, right now, I have automatic driving from highway on-ramp to off-ramp, automatic lane changes on the highway, and assisted stops at traffic lights and stop signs). Here's a picture of my dashboard with "Navigate on Autopilot" engaged: Model Y's Technology Is A Complete Gamechanger
I was happy with my Model S when I took it on a 6,000-mile road trip, but the new technology in my Model Y is a complete gamechanger. It makes driving so much easier, safer, and more enjoyable, and reaffirms the fact that I would never buy a different type of car.
This is a key point: The number one reason I bought the new Tesla is for its software. There is simply nothing else like it available on the market. I've never seen such a large technological lead in such a well-established, highly competitive industry in my 20 years of investing.
Tesla's software reminds me of Amazon's cloud computing segment, Amazon Web Services ("AWS"), which is where the company generates most of its profits, enabling it to have razor-thin margins in other areas. I believe Tesla's FSD software provides a similar dynamic.
In conclusion, here are a few of the near-term catalysts that I believe could drive the stock even higher or at least allow it to maintain its rich valuation:
Tesla's Shanghai Gigafactory will soon start producing the Model Y, for which demand is off the charts, according to anecdotal reports.
Tesla is finally refreshing its high-end Model S and X vehicles, which will soon hit the market. They will have the revolutionary 4680 tabless battery cells, which offer more energy density, power, and range (for more on this, see this presentation, which starts 33 minutes in, and these slides from Tesla's Battery Day). I have to think that many Tesla shareholders, drunk off the profits they've made, will buy the "plaid powertrain" Model S with the FSD option for $149,000...
FSD is currently a $10,000 software option (recently raised from $8,000). Right now, an estimated 25% to 35% of Tesla buyers pay for FSD, but this percentage will likely increase as Tesla introduces the FSD subscription option soon by charging a monthly – rather than a one-time – fee, making Tesla a software-as-a-service ("SaaS") company. Have you looked at SaaS company valuations recently?
I think the Model Y will soon overtake the Model 3 as Tesla's best-selling car which, given its higher margins, is good news for profits.
I think when Tesla reports fourth quarter earnings in the next few weeks, it will beat expectations and give strong guidance for 2021 (perhaps including doubling car production to one million). The myth that the company can't make money absent regulatory credits will continue dying a slow death.
Additional longer term catalysts include progress toward producing a low-cost $25,000 car, the CyberTruck, the Tesla Semi truck, the Gigafactories in Berlin and Texas starting production, progress in the solar roof business, and Tesla Energy, where Tesla is disrupting another trillion-dollar industry and is about to hit an inflection point (I think it will eventually hit Fortune 500-level revenue).
Of course, there is a great deal of execution risk (not to mention key-man risk!), and the stock is clearly priced for perfection, so it is certainly vulnerable to a massive pullback at some point. All of the hubris and bragging by Tesla bulls on Twitter make me nervous... but I expect decent returns from here, with big potential upside if certain autonomy goals are met.
However, 2021 is an extremely important year for the FSD rollout, which will give me much more clarity on what is possible. If Tesla continues to make rapid progress and is the first to have a real-world solution to true self-driving cars (not geofenced), that value could arrive much sooner. Given the rapidly changing nature and uncertainties surrounding this technology, the $2 trillion value could be reached by 2024, or even sooner...
Best regards,
Kevin
P.S. If you'd like to discuss any of this, please feel free to contact me directly at: [email protected]. I welcome all feedback, especially bearish views, and would particularly value insight on Mobileye's approach to autonomy.