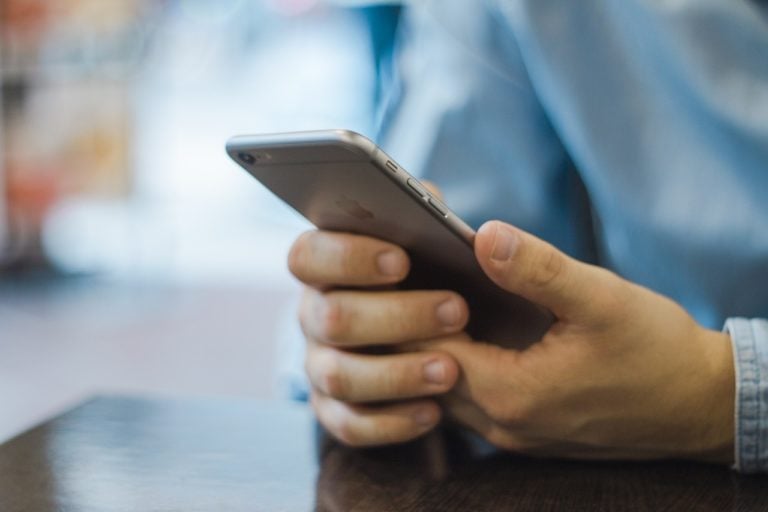 If you are using an older iPhone model and haven't yet replaced its battery, you might be worried about the battery-related iPhone performance throttling. The iOS deliberately slows down older iPhones with degraded batteries. Apple has faced worldwide criticism and dozens of lawsuits for slowing down the older iPhones. Now Apple CEO Tim Cook has confirmed that an upcoming iOS update would offer users more visibility on the battery-linked iPhone performance throttling. In fact, users will even have the option to turn it off altogether.
Would you turn the feature off?
Apple officially acknowledged last month that it was slowing down older iPhones to protect the aging batteries and prevent unexpected shutdowns. The company has apologized to users and offered a cheaper battery replacement. In an interview with ABC News, Apple chief executive Tim Cook said the company was preparing an iOS update that would address issues such as battery health and iPhone performance throttling.
The upcoming iOS 11 update would offer you more insights into the state of your iPhone's battery. You'll also have the option to disable the performance throttling feature to enjoy the normal CPU performance, though you'll face the risk of unexpected shutdowns. The update would arrive through a developer beta release in February. It will most likely be the beta version of iOS 11.3. The public version is expected to be rolled out in March.
Gates Capital Management Reduces Risk After Rare Down Year [Exclusive]
Gates Capital Management's ECF Value Funds have a fantastic track record. The funds (full-name Excess Cash Flow Value Funds), which invest in an event-driven equity and credit strategy, have produced a 12.6% annualised return over the past 26 years. The funds added 7.7% overall in the second half of 2022, outperforming the 3.4% return for Read More
Tim Cook doesn't recommend users to turn off the iPhone performance throttling even if the company is giving you that option. Apple had also described the update in its public apology letter, but it didn't mention that users would have the option to disable it. So, Tim Cook is either sharing fresh details or he might just have misspoken, says 9to5Mac.
Tim Cook's statement indicates that the Battery screen in iOS Settings would contain more information about the phone's battery health and whether the device had been subjected to Apple's notorious speed throttling. Even though turning off the iPhone performance throttling feature could cause your phone to shut down unexpectedly, the new feature could make a lot of users happy. They will at least be able to see when it's time to get their phone's battery replaced.
Skip to 4:30 in the video below to see Tim Cook talk about the iPhone slowdown fiasco. The problem currently affects the iPhone 6, 6 Plus, iPhone 6S, 6S Plus, iPhone 7, 7 Plus, and iPhone SE. The software could slow down an affected iPhone's performance by up to 50% if it determines that the battery has degraded, according to benchmark results.
iPhone performance throttling: We 'did say what it was'
Since the official acknowledgment, Apple has faced dozens of class-action lawsuits. Apple has slashed the price of battery replacements to just $29 through 2018 and urged people using older iPhones to get their batteries replaced to enjoy the normal CPU speed. However, the tech giant has run out of stock for some replacement batteries. For instance, the iPhone 6 Plus batteries won't be available until March.
Tim Cook told ABC News that Apple "did say what it was" when it added the performance throttling functionality in iOS, but not many people paid attention at the time. Most of the time, people just install the software updates without going into specifics regarding what it brings. Cook admitted, "Maybe we should have been clearer."
While Apple claims it throttled the speed of older iPhones to prevent them from shutting down unexpectedly, consumers believed that the company was slowing down their phones to force them to upgrade to the latest models. "We deeply apologize for anybody that thinks we had some other kind of motivation," said Cook. The Apple CEO also announced that the company would invest $30 billion in the US to create about 20,000 new jobs.
HomePod to launch soon
A report coming out of Taiwan suggests that Apple could launch the HomePod as soon as next month. The Taipei Times reports that Inventec has started a limited shipment of one million HomePod speakers to Apple. Inventec and Foxconn are responsible for assembling Apple's smart speaker. GBH Insights recently predicted that the HomePod would hit the store shelves in 4-6 weeks.
The HomePod was supposed to arrive in time for the holiday shopping season of 2017. But Apple delayed its release to early 2018 as it needed "a little more time." Supply chain sources told the Taipei Times that the launch was delayed because Apple was fine-tuning the software and hardware integration. Though Inventec is initially shipping only one million units. Foxconn and Inventec will together ship 10-12 million HomePod speakers by the end of this year, according to the publication. The delayed HomePod launch has given rivals some more time to market their own smart speakers.