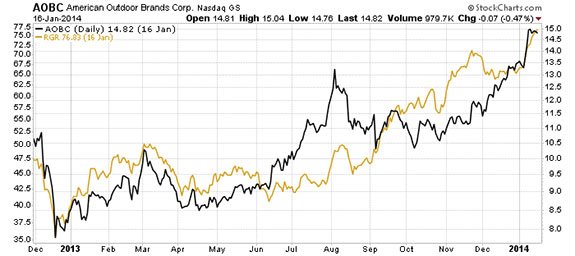 Have you ever done something you didn't feel good about?
I am not referring to breaking the law, or anything like that.
Check out our H2 hedge fund letters here.
According To Jim Chanos, This Is The Biggest Story No One Is Talking About
When a liquidity crisis struck China's Evergrande Group in the summer of 2021, it shook the global markets. Debt payments by China's second-largest property developer by sales were estimated in the hundreds of billions of dollars, and the company missed several payments. Those missed payments led to downgrades by international ratings agencies, but the Chinese Read More
Just something that seems so against popular opinion that it made you feel squeamish at the time.
Today's idea is one of those.
In investing, we call this type of act "contrarian." Depending on your thinking about recent events that we've had in the U.S., I understand that you may use another name.
But I don't write these essays to form your politics or tell you who you should vote for. I do not attempt to serve as your moral compass. My goal is to help you think about investing … and to make you money.
I believe recent events in the U.S. provide you an opportunity to make a lot of money over the next few months.
Tragic Events
Many investors are not happy with gun makers today, creating an opportunity to double your money over the next year.
The recent shooting at Marjory Stoneman Douglas High School in Parkland, Florida, was a tragic event that never should have happened. Investors are showing their angst by selling shares of these gun makers.
However, the past shows this isn't the time to sell. Buying gun-maker shares after events like this one has made investors money in the past.
The recent shooting was a pure tragedy. The same is true of the 2012 shooting at Sandy Hook Elementary School in Newtown, Connecticut.
But it may surprise you to learn what happened after Sandy Hook. After gun makers sold off following the event, the shares bounced back. Take a look at the stock prices of two of the major U.S. gun makers over a one-year period following a shooting:
The black line shows the stock price of American Outdoor Brands Corp. (Nasdaq: AOBC), while the gold line is Sturm Ruger & Co. Inc. (NYSE: RGR). American Outdoor Brands (known as Smith & Wesson at the time) fell 28% from its December high. Sturm Ruger fell 31%.
Then they reversed course. From their post-tragedy lows to their January 2014 highs, the stocks rose 92% and 109%, respectively.
This isn't the only example. American Outdoor Brands' shares doubled just one month after the 1999 shooting at Columbine High School in Littleton, Colorado, too.
Why Does This Opportunity Exist?
Gun owners — both current and aspiring — worry that politicians will act in the wake of a tragedy. That politicians will pass laws that will impede or remove their ability to buy guns. As such, consumers move up their purchases to ensure they don't miss the chance to do so.
At a minimum, you should expect first-quarter sales volumes for these companies to increase. The manager of a recent gun show in Tampa, Florida, drew a "record number" of attendees less than two weeks after the Parkland shootings that occurred only 250 miles away.
In the first full quarter following Sandy Hook, American Outdoor Brands' firearm sales increased nearly 60%. The company didn't sell as many firearms (by dollar amount) again until the quarter that ended in January 2016.
Based on their current depressed levels, any upside in activity should buoy share prices.
The Bottom Line
If this type of trade appeals to you at all, you don't have to run out and buy shares today.
Wait for them to bottom first. As I write, the prices of both AOBC and RGR continue to fall.
Once they turn up, you should be set to earn profits. And if you feel uncomfortable making a profit off these stocks, remember that you can always give your gains to charity.
Regards,
Brian Weepie
Editor, Banyan Hill Publishing
Editor's Note: Right now, there are about 3,000 different crypto coins you can buy. But according to cryptocurrency expert Ian King, less than 100 of those are worth investing in. His Crypto Profit Trader research service is designed to spot the 1,000% winners while avoiding the losers … but to gain access to Ian's patent-pending strategy, you must sign up by tomorrow, March 1, at midnight EST. To learn how Crypto Profit Trader gives you the chance to turn every $1,000 into a $25,000 profit in the next 12 months, simply click here now.