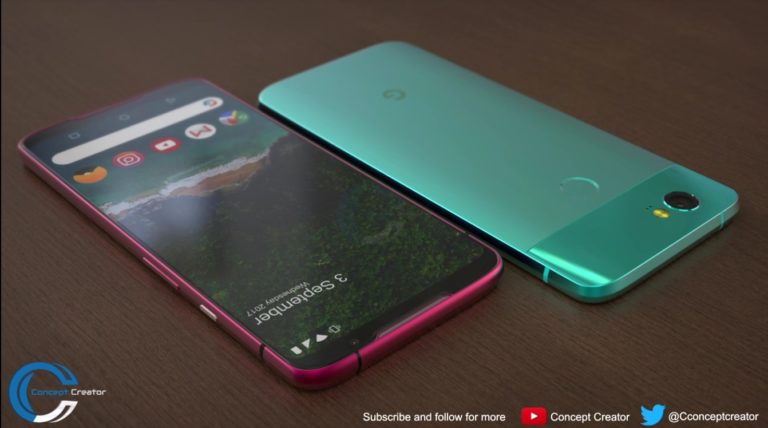 The Pixel 2 and Pixel 2 XL have generally been quite successful, but people are already looking forward to the Google Pixel 3 and what sort of features it might have to make it competitive in the next generation.
Until the past few days, we haven't known much about the Google Pixel 3 and what it will bring, but a new tweet from Evan Blass – a renowned Android smartphone leaker – has given us some insight both into the existence of the new Google Pixel 3 phones as well as their launch date.
Besides the Pixel 3, Pixel 3 XL, and second-gen Pixel Buds, a reliable source tells me — with high confidence — that Google's fall hardware event will also introduce a Pixel-branded watch. Have a great summer!

Fund Manager Profile: Kris Sidial Of Tail Risk Fund Ambrus Group

A decade ago, no one talked about tail risk hedge funds, which were a minuscule niche of the market. However, today many large investors, including pension funds and other institutions, have mandates that require the inclusion of tail risk protection. In a recent interview with ValueWalk, Kris Sidial of tail risk fund Ambrus Group, a Read More

— Evan Blass⁷ (@evleaks) May 10, 2018
The Google Pixel 3 will be accompanied by the Google Pixel 3 XL, and the two phones will likely launch at a hardware event on October 4th. Outside of that, we don't know too much about the upcoming phones – but given recent smartphone trends as well as the design of the previous Pixel phones, we can make some educated guesses.
What We'd Like To See From The Google Pixel 3
One of the main features that we'd like to see from the Google Pixel 3 is smaller bezels. The recent trend with smartphones is to shrink bezels down to near-nothingness, and while there are downsides to not having space for features like a traditional fingerprint scanner, the aesthetic upgrade and larger screen space are more than worth that drawback.
Accompanying the shrinking of bezels should be an in-display fingerprint scanner. Companies like Samsung have basically no bezels on their new smartphones, but their solution to the lack of space to include the fingerprint reader on the front of the phone has been to put it on the rear of the device – a feasible but rather inelegant solution.
If Google is to introduce an in-display scanner, they will be one of the first phones on the market with the feature and will be able to differentiate themselves from the competition. With news that the Galaxy Note 9 won't offer significant improvements over its predecessor, it's looking like it might not be a great year for Samsung – giving the Google Pixel 3 the opportunity to perhaps steal a bit of those sales.
As far as one thing we don't want to see, it would be the iPhone X-esque notch. Multiple Android smartphones have followed suit and either implemented or discussed implementing a similar design to the iPhone X. The decision to include the feature was controversial even for Apple, and considering that other implementations thus far haven't been nearly as elegant, we're not optimistic for Google's inclusion.
Google as a company needs to innovate to stay on top of the game, and copying a feature from the iPhone X is likely not the best way to do it. As a company, Google is one of the only tech giants that has resources that rival Apple – giving them the opportunity to pour a significant amount of money into the development of novel new features. Let's hope at least a few of those make an appearance in the Google Pixel 3.
While most people listen to audio on their phone using some sort of headphones, we'd like to see the audio in the phone jacked up a bit. The Pixel 2 stereo speakers are much quieter than we'd like, and the Google Pixel 3 has a chance to rectify the situation. While it's not a major problem, Google could potentially come out on top by tweaking many minor features rather than introducing major changes.
Another feature that we'd like to see from the upcoming Google Pixel 3 is the introduction of 3x optical zoom. While the Pixel phones are generally considered to have some of the best photo quality on the market, there's always room for improvement and the introduction of such a zoom feature would be a big boon for the phone in a competitive market.
Outside of these major changes, it's reasonable to expect what we generally see from each new smartphone generation: that being a power upgrade. Like the majority of high-end smartphones, we expect to see the Snapdragon 845 implemented. As Qualcomm's latest processor, it delivers unprecedented power that will be necessary to compete with other luxury flagships.
It remains to be seen whether the Google Pixel 3 and Google Pixel 3 XL will dominate this generation or whether they will see more mediocre sales. The Pixel 2 generation, while generally an upgrade over the Pixel, had some major bugs that caused a lot of people problems. The Google Pixel 3 is a chance for the company to rectify that situation and deliver a truly premium experience.