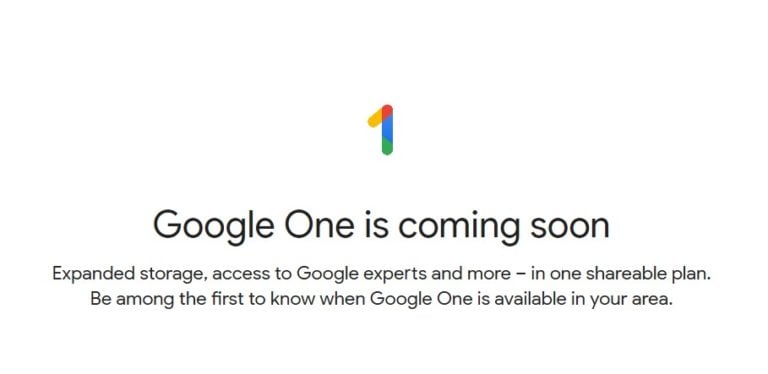 New Google One storage plans were announced today, decreasing the cost of Google Drive storage across the board.
While we originally relied on hard drives to store all our documents and files, things have started to move to the cloud – for better or for worse. While some cite privacy issues when it comes to storing your data on another server, it provides increased convenience at affordable prices for the majority of users and there's no doubt that cloud storage has made things far easier than they've ever been before.
And one of the leaders in cloud storage is Google Drive – a service that will soon be offering more affordable storage in the form of Google One.
ValueWalk's October 2022 Hedge Fund Update: Haidar Capital Surges 225%
Welcome to our latest issue of ValueWalk's hedge fund update. Below subscribers can find an excerpt in text and the full issue in PDF format. Please send us your feedback! Featuring investors exit long-short hedge funds, the oil market is now "broken", and Haidar Capital surges 225%. Q2 2022 hedge fund letters, conferences and more
Google Drive offers 15 GB of free storage to all users by default, and has varying levels of prices for expanded storage moving forward. Google has recognized the need to beef up storage for those who need it will still maintaining accessibility, explaining their thought process in a recent blog post.
"More and more, we rely on the internet for ways to safely store the things that matter—making life simpler and less cluttered. Over the years, we've provided people with easy, secure ways to create, store and share files online, including 15 GB of free space with every Google Account. Thanks to mobile phones, and new file formats like 4K video and high-res photography, people are storing more than ever before.
"That's why we're introducing Google One, a simple plan for expanded storage that includes extra benefits to help you get more out of Google. In the next few months, all paid consumer Google Drive storage plans will be upgraded to Google One. This change doesn't affect G Suite business customers."
So essentially, your Google Drive paid storage plan will now be called Google One. But a simple name change is not the only exciting difference in the service moving forward. With personal storage options ranging from 100 GB to 30 TB, there are options out there to suit most any price plan. Additionally, Google One improves upon the Drive experience in another key area: service.
"People who use a lot of storage tend to use a lot of other Google products, too. So with Google One, you get one-tap access to experts for help with our consumer products and services. Plus, you'll gain access to extras from other Google products, like credits on Google Play or deals on select hotels found in Google Search. And we'll be adding more benefits over time."
As far as other features go, Google One will add the option to add up to five family members to your plan and simplify storage under one bill. This has been a common request made of the company for years at this point, and brings Google's cloud storage a little closer to Apple in terms of family compatibility.
Overall, the move from Google Drive to Google One seems to be a solid one on all fronts – offering users more choice and flexibility and adding in a number of new features.
Overall, Google Drive has revolutionized the way we store our files and get work done. From personal document storage to servers ranging from small business to corporations, Google has the utility and experience to provide a significant amount of free storage to users around the world – and Google One expands that even further.
Even without the update to Google One, Drive remained one of the best storage options for the average user and corporation alike. Hopefully the rollout goes off without a hitch and we can get our hands on these new features sooner rather than later.
At the end of their blog post, Google detailed the rollout process for Google One, stating:
"If you have a paid Drive storage plan, you'll be upgraded to Google One automatically over the coming months, starting in the U.S. and then expanding globally. Look out for an email confirming your upgrade to Google One, where you can manage your storage plan and benefits. The way you use Drive to store and share files doesn't change.
"For everyone else, we're working to bring Google One to you later this year. If you'd like to be notified when Google One becomes available in your country, sign up for an update."