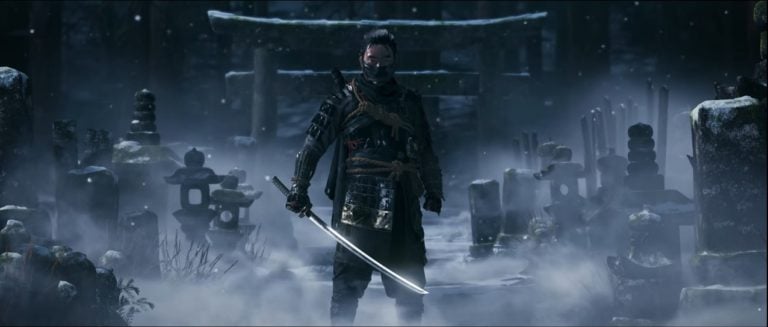 A brand new samurai game, titled Ghost of Tsushima, is under development. What exactly do we know about this upcoming title?
Ghost of Tsushima is under development by Sucker Punch, a studio which has earned critical acclaim for games like Infamous and Sly Cooper. It has been a little while since we've seen a game from the studio, and Ghost of Tsushima looks like a bit of a departure from what we've seen from the company thus far. With that said, Infamous is very much a different game from Sly Cooper, so it's clear that Sucker Punch is no stranger to creating games that are a little out o their comfort zone.
In truth, we don't know too much about the upcoming title outside of the reveal trailer and some basic plot information. With that said, we can speculate as to what we can expect from the upcoming Ghost of Tsushima by taking a look at the studio's previous games as well as industry trends.
Fund Manager Profile: Kris Sidial Of Tail Risk Fund Ambrus Group
A decade ago, no one talked about tail risk hedge funds, which were a minuscule niche of the market. However, today many large investors, including pension funds and other institutions, have mandates that require the inclusion of tail risk protection. In a recent interview with ValueWalk, Kris Sidial of tail risk fund Ambrus Group, a Read More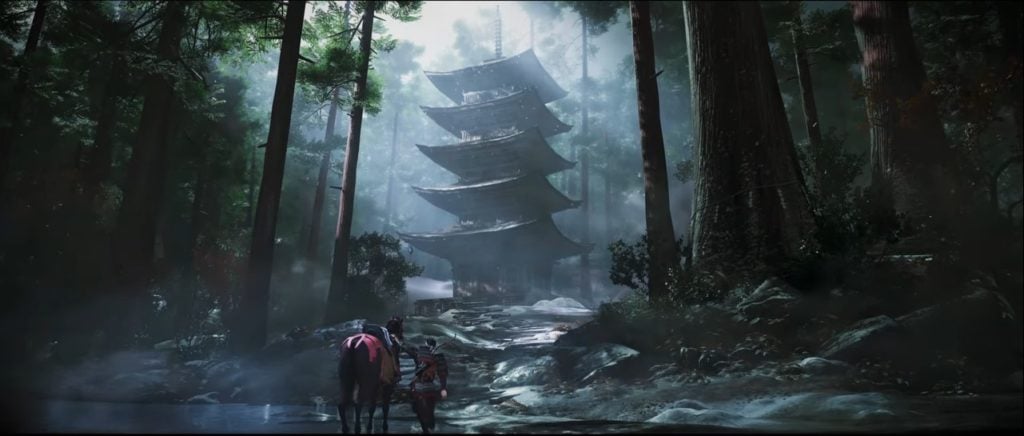 Ghost of Tsushima Release Date
Before we dive into the nitty gritty about what's in store with the release of Ghost of Tsushima, let's talk a bit about when exactly we'll see the game hit shelves.
Unfortunately, Sucker Punch didn't release any specific information about a release date – not even providing a general year. For that reason, it's quite safe to say that we won't see the game release at any point in 2018 – and perhaps not in 2019 either.
Overall, it's safe to say that Ghost of Tsushima will release in either 2019 or 2020, assuming that we don't see any delays. Game development takes time, and as a AAA title it's likely that it will take at least a couple of years for the game to go from its early stages to market. With how massive AAA games have become and the sky-high expectations of fans who have already had experience with some excellent titles, it's clear that Sucker Punch needs to take their time to get things right and release an excellent samurai title that does the genre justice – providing something new to the industry that gamers will latch onto.
The trailer, included below, seems to suggest that the game is pretty early in the development cycle – suggesting that it will, indeed, be at least a year before we see the game hit shelves.
The game should release for both Xbox One and PS4, and there's certainly a possibility with a release date that late that we could see it on next-gen consoles as well. However, considering that all estimates point to a 2020 release date for the PS4 and similar for the Xbox One, it's far more likely that the studio's efforts are focused primarily on the current-gen consoles.
Ghost of Tsushima Story
As for the story, we do have a much more robust idea of the plot based on the video description, which we've included below.
"The year is 1274. Samurai warriors are the legendary defenders of Japan–until the fearsome Mongol Empire invades the island of Tsushima, wreaking havoc and conquering the local population. As one of the last surviving samurai, you rise from the ashes to fight back. But, honorable tactics won't lead you to victory. You must move beyond your samurai traditions to forge a new way of fighting–the way of the Ghost–as you wage an unconventional war for the freedom of Japan."
As time goes on, we'll likely receive much more information about the plot of Ghost of Tsushima, but at this point that's about all we have to go off of. With that said, it gives us a decent idea of the plot o the game. It's likely the game will focus on warfare, with your character being an underdog of sorts as they fight against oppression from the Mongol Empire. It's also likely that the game will take some liberties with the idea of a Samurai – adding in the way of the Ghost as a major plot device rather than sticking to realistic combat. We don't have any idea about what the way of the Ghost actually means at this point, but given the fantastical features we saw with Infamous, it's likely there will be some sort of supernatural influence at work – or perhaps some sort of stealth-based gameplay as we've seen a bit of in the trailer.
Ghost of Tsushima Gameplay
As mentioned above, it's looking pretty likely that Ghost of Tsushima will take some liberties with the actual format of the samurai and how they function. While some may bemoan the lack of historical accuracy, we're all for some changes that make gameplay more enjoyable or unique.
As far as actual gameplay goes, we saw precious few seconds of what's in store once we get our hands on the game, but the little we did see was incredibly exciting. The hero samurai lept from a high spot and assassinated an enemy – giving us a little bit of an Assassin's Creed vibe which is a good thing in our books. Will we be playing a stealthy Samurai assassin, turning to unconventional techniques out of necessity as he struggles to fight against the Mongol empire? The possibilities are endless for this sort of implementation, and we're excited to see how Sucker Punch expands upon the little bit of gameplay we saw thus far. Both Sly Cooper and Infamous, while pretty different games, were largely considered to be excellent games – providing a complete experience that many have come back to time and time again. We're excited for the potential of Ghost of Tsushima, and considering that the game is still in early development, we'll likely see more and more from the developers as time goes on.
The release date of the Samurai action thriller Ghost of Tsushima is currently unknown, and it's likely it will release on PS4 and Xbox One in the next few years.