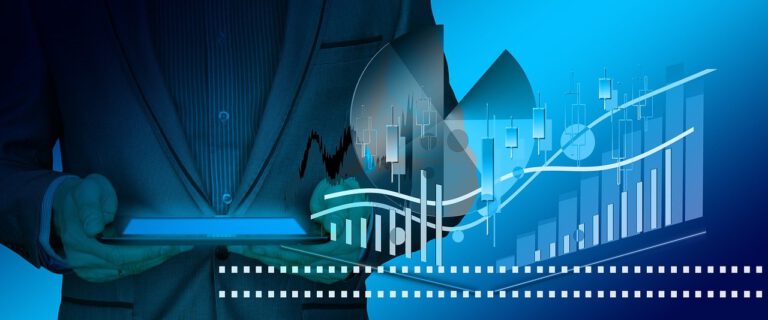 Whitney Tilson's email to investors discussing GameStop, Koss, and AMC continue to go down; McKinsey settles for $573 million over role in opioid crisis; How billionaire Robert Smith avoided indictment; Hindenburg Research report on Clover Health.

Q4 2020 hedge fund letters, conferences and more
GameStop, Koss, And AMC Continue To Go Down
1) My "short squeeze bubble basket" continues to implode, with GameStop (GME), Koss (KOSS), and AMC Entertainment (AMC) down 42%, 27%, and 21%, respectively, yesterday.
How A Weakening PE Market Serves As Another Sign Of A Weakening Economy
Amid the turmoil in the public markets and the staggering macroeconomic environment, it should come as no surprise that the private markets are also struggling. In fact, there are some important links between private equity and the current economic environment. A closer look at PE reveals that the industry often serves as a leading indicator Read More
This brings their losses since I called the top a mere five trading days ago to a staggering 85%, 68%, and 64%, respectively.
Well, at least the "little guys" made a lot of money on the way up, right?
NOT! The more we learn, the more it appears that professionals were the big winners... For example, as this Wall Street Journal article highlights: This Hedge Fund Made $700 Million on GameStop. The article also mentions:
Mudrick Capital Management LP, a $3 billion-plus New York hedge fund that provided a lifeline to AMC in December, made almost $200 million largely on AMC in January.
Lastly, the insiders at headset maker Koss are no dummies – they know their stock isn't worth more than the $2 or $3 per share it traded at for the last six years, before it spiked to a peak of $127.45 in only five trading days last week, so they're dumping like crazy, as my friend Doug Kass points out:
Did any of you see today that insiders at Koss sold to those who bid the stock up earlier this week? Makes sense, the company and the ... owners hit the lottery with those, ahem, who were buying it.
I do not know much about the current company, but the same family who has been running it for years is still doing so. Smartest thing they have done in decades is to have sold this stock.
"The family and other insiders at the company sold stock Monday and Tuesday, according to documents filed with the SEC. President and CEO Michael J. Koss sold stock for $12.88 million. His total compensation last year was around half a million dollars. Vice President of Sales John C. Koss Jr. sold $16.6 million."
Who's on the other (losing) side of these huge wins? It's impossible to know for sure, but I'd bet my last dollar that it's a lot of inexperienced "little guys" who got sucked into the bubble right at the peak – which is, sadly, what always happens...
What a total disgrace! There's always been an element of speculation in our markets, but it's become extreme (though it's nowhere near as bad as it was at the peak of the Internet bubble, in late 1999 and early 2000).
I hope Congress and/or the Securities and Exchange Commission ("SEC") take steps to reduce the casino-like elements of our markets. I cannot think of one positive thing that results from rapid-fire trading – it's just billionaires with supercomputers fleecing average Americans. (And don't even try to argue that high-frequency traders benefit the markets because they provide "liquidity.") How disgusting and idiotic that we allow this!
Here's an idea: Impose a very high capital-gains tax on short-term trades – something like 90% for stocks held less than a week, 70% if held less than a month, and so forth – and make it applicable to accounts that are currently tax-free (IRAs, pensions, endowments, etc.).
2) Speaking of disgraceful, disgusting, and idiotic, here are two stories for you...
McKinsey Settles for $573 Million Over Role in Opioid Crisis
McKinsey Settles for $573 Million Over Role in Opioid Crisis. Excerpt:
McKinsey & Company, the consultant to blue-chip corporations and governments around the world, has agreed to pay nearly $600 million to settle investigations into its role in helping "turbocharge" opioid sales, a rare instance of it being held publicly accountable for its work with clients...
How Billionaire Robert Smith Avoided Indictment
How Billionaire Robert Smith Avoided Indictment in Multimillion-Dollar Tax Case. This reminds me of the famous line from Shakespeare's King Lear: "Plate sin with gold, / And the strong lance of justice hurtless breaks." Excerpt:
U.S. prosecutors and Internal Revenue Service agents spent four years piercing the veil of secrecy that billionaire money manager Robert F. Smith wove to hide more than $200 million in income. Last year, according to people familiar with the matter, a team led by the Justice Department's top tax prosecutor argued to then-Attorney General William Barr that the evidence warranted indicting Smith, who had made headlines for pledging to pay the student debt of a Morehouse College graduating class.
It is beyond me why we lock people up for years for low-level non-violent crimes like stealing a backpack (like this story about Kalief Browder), yet big-time criminals almost always walk away with a financial slap on the wrist...
Hindenburg Research Report On Clover Health
3) Kudos to Nate Anderson of Hindenburg Research for another in-depth report on what appears to be a highly questionable company: Clover Health (CLOV): How the "King of SPACs" Lured Retail Investors Into a Broken Business Facing an Active, Undisclosed DOJ Investigation. Excerpt:
Today, we reveal how Clover Health and its Wall Street celebrity promoter, Chamath Palihapitiya, misled investors about critical aspects of Clover's business in the run-up to the company's SPAC go-public transaction last month.
Our investigation into Clover Health has spanned almost four months and has included more than a dozen interviews with former employees, competitors, and industry experts, dozens of calls to doctor's offices, and a review of thousands of pages of government reports, insurance filings, regulatory filings, and company marketing materials.
Critically, Clover has not disclosed that its business model and its software offering, called the Clover Assistant, are under active investigation by the Department of Justice ("DOJ"), which is investigating at least 12 issues ranging from kickbacks to marketing practices to undisclosed third-party deals, according to a Civil Investigative Demand (similar to a subpoena) we obtained.
This Civil Investigative Demand and the corresponding investigation present a potential existential risk for a company that derives almost all of its revenue from Medicare, a government payor. Our research indicates that the investigation has merit.
Clover claims that its best-in-class technology fuels its sales growth. We found that much of Clover's sales are driven by a major undisclosed related party deal and misleading marketing targeting the elderly.
These practices should not come as a surprise, given that in 2016, Clover was fined for misleading marketing practices by the Centers for Medicare & Medicaid Services ("CMS"). The fine was issued after Clover's repeated failure to amend misleading statements about its plan offerings. A former employee told us the fine was so small it just emboldened Clover to push the envelope further.
Best regards,
Whitney
Updated on