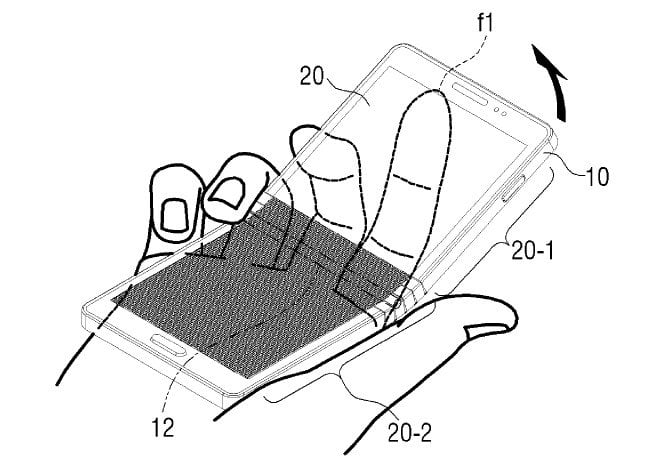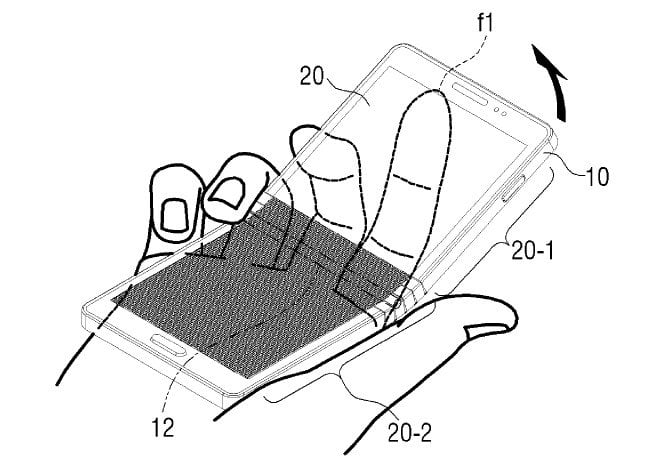 Samsung showed off an early prototype of its flexible display technology back in 2011. The company has been working on a foldable display smartphone ever since. It seems like the Korean company has resolved all the design and manufacturing issues related to the foldable phone. Samsung's much-awaited foldable handset, dubbed Galaxy X, could debut early next year.  
Galaxy X to create Samsung's third flagship family
Sources familiar with the matter told The Wall Street Journal that Samsung would release the foldable phone early next year "to help re-energize its slumping handset business." Innovation in the smartphone industry has slowed considerably in the last few years. The Galaxy X could spark a new wave of innovation in the industry.  
The WSJ didn't specify the Galaxy X release date. Rumors in the past have claimed that it could debut at the Mobile World Congress (MWC) in late February next year. However, reliable Chinese tipster Ice Universe has learned from sources that Samsung would showcase it at the Consumer Electronics Show (CES) in January.  
Alkeon: Big Tech Is Only Just Getting Started
The ACAP Strategic Fund's managers see a "significant scarcity of attractive asset allocation choices globally," but also a strong environment for fundamental stock picking. Q2 2021 hedge fund letters, conferences and more According to a copy of the fund's second-quarter investor update, which ValueWalk has been able to review, its managers currently hold a balanced Read More
CES2019:Galaxy X
MWC2019:Galaxy S10

— Ice universe (@UniverseIce) July 4, 2018
Samsung aims to create a new product category with the Galaxy X. The Galaxy S series and the Galaxy Note phones form the backbone of Samsung's premium smartphone family. The foldable device will serve as a third flagship category.  
The publication added that the phone, code-named 'Winner,' will fold in half like a wallet. There will also be an outer display to give you quick access to notifications, battery percentage, time, and more to make life easier for you. Without the external display, users would have to unfold the device every time they want to check notifications or time.  
The main display will measure 7 inches diagonally when unfolded. The device is said to have slim bezels on the front panel. Since the Galaxy X has two displays, it will need a giant battery to power it through the day. According to folks at ITHome, Samsung SDI has developed a flexible battery that could store 3,000mAh to 6,000mAh power. However, it's unclear whether Samsung will use this battery in the Galaxy X. Sources told WSJ that overheating was still a major concern with the device.  
Another major challenge before Samsung will be to ensure the durability of the product. Since the device will fold like a wallet, the internal components have to move in sync with the display to prevent any damage. Samsung could use the "artificial muscle" technology it recently patented to protect components from damage.  
Samsung Display is said to start trial production of flexible OLED panels later this summer. It will help the company identify and address manufacturing issues before starting large-scale production later this year. Samsung Display will produce only 100,000 flexible OLED screens this year.  
Will You (be able to) buy Galaxy X?
Now comes the big question. Who the device is aimed and who will be able to afford it? Will you be interested in buying Galaxy X, one of the world's first foldable phones? Samsung's mobile business head DJ Koh has told fans that it will be a fully functioning smartphone with a great user experience. It will not be a gimmick. Only time will tell whether it will be just another gimmicky phone or a true innovation that will transform the smartphone industry.  
Even if you wanted to buy it, you'll probably not be able to afford it. Sources told The Wall Street Journal that the Galaxy X would cost upward of $1,500, making it far more expensive than Apple's iPhone X. Golden Bridge Investment analyst Kim Jang-yeol recently told clients that the foldable phone would cost 2 million won (around $1,850) in Samsung's home country. Prices in the US could go even higher.  
Such a high price tag could alienate most of the mainstream buyers. Even if the foldable phone garners global attention, it might not sell in huge quantities due to its price. Samsung seems to have realized the pricing problem. That's why it is going to target niche users such as mobile gamers initially.  
The eventual success of the device will depend on three things: genuine usefulness, pricing, and durability. Consumers won't care how beautiful it looks if it fails in those three areas. If the Galaxy X delivers on these parameters, people would love to have a device that they could fold and place in their pocket and unfold it whenever they want to watch videos on a larger display.  
Samsung is not the only company developing foldable phones, though. Chinese vendor Huawei has confirmed that it has a working prototype of its own foldable smartphone that is expected to release in 2019. Motorola is also developing foldable smartphones.