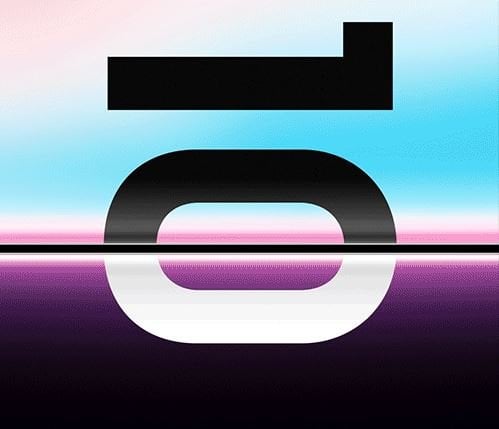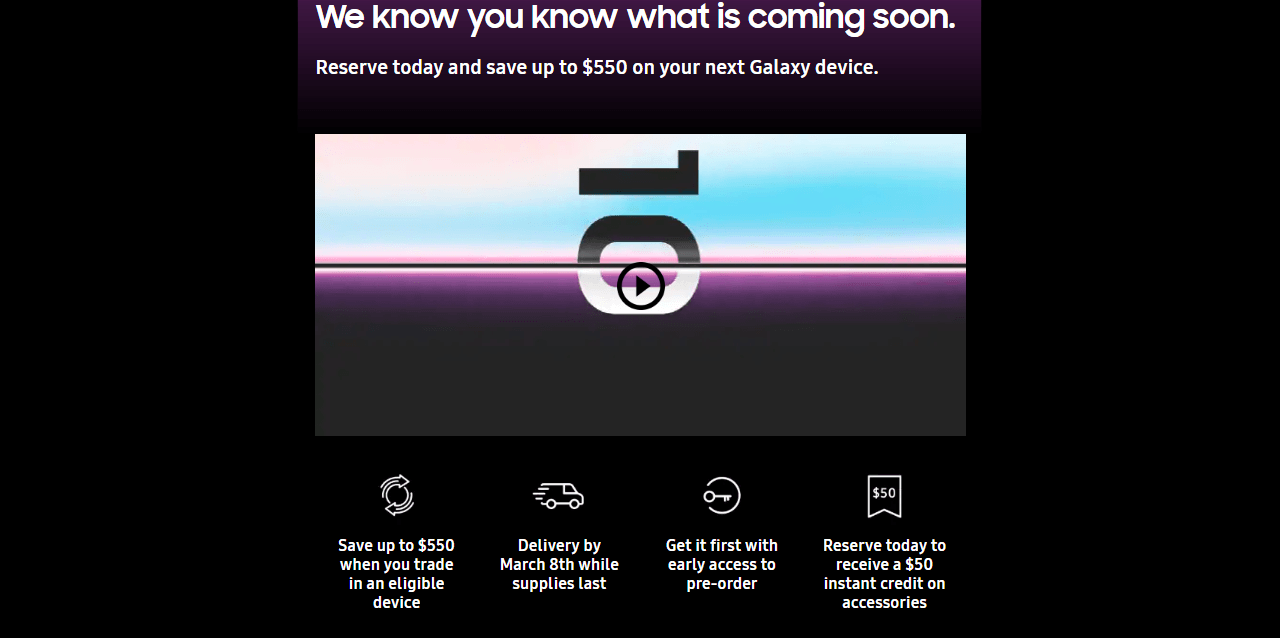 The most anticipated Android smartphone of the year is just a few hours away. At 11 AM Pacific Time (2 PM ET), Samsung will unveil the Galaxy S10 series of phones at its Unpacked event in San Francisco. There is no doubt that the Galaxy S10 will draw an instant comparison to Apple's flagship iPhone XS. Samsung has done a terrible job keeping the Galaxy S10 details a secret. The rumor mill has leaked almost everything about the device ahead of the Unpacked event. So, let's take a look at the Galaxy S10 vs iPhone XS comparison to see which phone has got an edge.
Samsung's 10th-anniversary lineup would consist of a standard Galaxy S10, a budget-friendly Galaxy S10 E, and a larger Galaxy S10+. It's no coincidence that Samsung's lineup looks similar to Apple's 2018 line of iPhone XS, iPhone XS Max, and the budget-friendly iPhone XR. The Galaxy S10 has the potential to get the smartphone industry out of the rut. Samsung's mobile business chief DJ Koh has promised "very significant" design changes to exceed the expectations of consumers.
Galaxy S10 vs iPhone XS: Design
The iPhone XS has the same design as its predecessor, meaning it has a notch at the top to accommodate the front-facing camera, Face ID sensors, and the ear speaker. The notch is a distraction for some people, but most customers have become used to it. It weighs 177g and measures 7.7mm in thickness. The iPhone XS has a glass body supported by a durable stainless steel frame. It has an 83% screen-to-body ratio.
According To Jim Chanos, This Is The Biggest Story No One Is Talking About
When a liquidity crisis struck China's Evergrande Group in the summer of 2021, it shook the global markets. Debt payments by China's second-largest property developer by sales were estimated in the hundreds of billions of dollars, and the company missed several payments. Those missed payments led to downgrades by international ratings agencies, but the Chinese Read More
Samsung Galaxy S10 (top) and S10E (bottom), unwatermarked. pic.twitter.com/oZcLV8Rw4x

— Evan Blass (@evleaks) February 9, 2019
The Galaxy S10, on the other hand, lacks the display notch and has slimmer bezels. It has a new punch-hole Infinity-O display. The front-facing camera is placed in a hole near the top right corner of the screen. Some people could find it distracting but it's much smaller than the display notch on the iPhone XS. The Samsung flagship also has a glass back, but it's supported by a relatively cheaper aluminum frame which doesn't look as good as the stainless steel frame on the iPhone XS.
Apple's flagship is available in Gold, Silver, and Space Gray color options. In contrast, the Galaxy S10 would arrive in cool new colors such as Prism White, Prism Black, Prism Green, and a luxurious ceramic black. The S10 has a 3.5mm headphone jack, a speaker, and a USB-C port at the bottom.
Galaxy S10 vs iPhone XS: Display
The display is where users spend most of their time interacting with a smartphone. Samsung is the world's largest maker of OLED screens, and its devices have offered the best display for years. Thanks to its nearly bezel-less design, the Galaxy S10 offers a 6.1-inch Super AMOLED Infinity-O display in a similar form factor as the iPhone XS. It has a resolution of 1440 x 2960 with a pixel density of 540ppi.
The iPhone XS packs a 5.8-inch OLED display with a cutout at the top. It has a relatively lower 1125 x 2436 resolution with a 458ppi pixel density. The iPhone excels in color gamut, accuracy, and display brightness.
Galaxy S10 vs iPhone XS: Processing power
The Galaxy S10 will run the Snapdragon 855 processor – which is Qualcomm's latest and most powerful chipset – in the US. Other countries will get the Exynos 9820-powered variant of the device. The S10 will be available in 6GB and 8GB RAM variants, though the Galaxy S10 Plus would also get a 12GB RAM model. The device would offer 128GB or 512GB of internal storage. As expected, it has a microSD card slot for 512GB of external storage.
The iPhone XS gets only 4GB RAM and 64GB, 256GB, or 512GB of storage options. Apple doesn't offer a microSD card slot on the iPhones. Don't let the lower RAM fool you. Apple's tight control over both the hardware and software of its products help it deliver maximum performance. The XS runs an insanely powerful A12 Bionic processor, which has outperformed Qualcomm's Snapdragon 855 in benchmark tests.
A variant of Galaxy S10 was recently spotted on Geenbench 4. It was running the Snapdragon 855 processor and 6GB RAM. The device scored 3,413 points in single-core and 10,256 points in multi-core tests. In comparison, the iPhone XS received a single-core score of 4,803 and a multi-core score of 11,447, beating the S10 by a wide margin.
Galaxy S10 vs iPhone XS: Camera
Smartphone cameras are no longer just about the megapixel count. Last year, Samsung introduced some cool features such as the super-slow-mo videos with Galaxy S9. But its flagship phones tend to struggle in low-light conditions. The Korean company is going to fix it by introducing a new Bright Night feature similar to the Night Sight mode on Google Pixel 3.
The Galaxy S10 gets a triple camera system on the back consisting of a 12MP wide-angle lens, a 12MP telephoto lens and a 16MP shooter. It will support optical zoom, dual optical image stabilization, and 4K video recording. On the front, the S10 gets a single 10MP lens with OIS, dual-pixel autofocus, and 4K video recording.
The iPhone XS has one of the best smartphone cameras in the world. It gets a 7MP selfie camera with an f/2.2 aperture. On the back, it features a 12MP wide-angle lens and a 12MP telephoto lens with optical zoom. The Smart HDR feature on the XS is also praiseworthy. It will be interesting to see how Galaxy S10 performs against the iPhone XS in real-life camera tests.
Galaxy S10 vs iPhone XS: Battery
The iPhones have traditionally lagged behind their Samsung counterparts in terms of battery life. The iPhone XS packs a decent 2,658mAh battery, which lasted 9 hours and 41 minutes in Tom's Guide Battery Test, which measures how long a phone's battery lasts with continuous web surfing over the 4G LTE network.
Last year's Galaxy S9 with a 3,000mAh battery lasted 10 hours and 52 minutes on the same test. The Galaxy S10 will have a bigger 3,300mAh battery, which should last longer than or at least as long as its predecessor.
Galaxy S10 vs iPhone XS: Security
The iPhone XS and its siblings get the Face ID technology for authentication and security. There is no fingerprint sensor on the latest iPhones. Face ID has proved to be insanely fast and highly secure, meaning you can't fool it easily. Apple has upgraded Face ID with the iPhone XS to make it faster than before. However, it's not always convenient to lift up your phone and look at it to unlock it.
The Galaxy S10 doesn't have a 3D facial recognition. Samsung uses an ultrasonic fingerprint sensor placed under the display, allowing users to unlock the device by placing their finger on the screen. It would work accurately even if your fingers are wet or dirty. With the ultrasonic fingerprint sensor, you won't feel the need for a Face ID-like facial recognition technology.
Galaxy S10 vs iPhone XS: Software
The iPhone XS runs Apple's iOS 12 software, whose interface remains similar to iOS 11. However, it brings many new features such as the Screen Time, Digital Health, Siri Shortcuts, Group FaceTime, and Memoji.
The Galaxy S10 will run Samsung's custom One UI skin on top of Android 9 Pie. Samsung had unveiled One UI at its developer conference in November. It makes the interactions more natural and intuitive even on phones with larger displays. It reduces distractions and clutter. It displays content in the top half of the screen and navigation options near the bottom to ensure that you can easily navigate even with one hand.
The Galaxy S10 has everything it needs to take on the iPhone XS. Only time will tell how the Galaxy S10 vs iPhone XS rivalry will play out in the market.