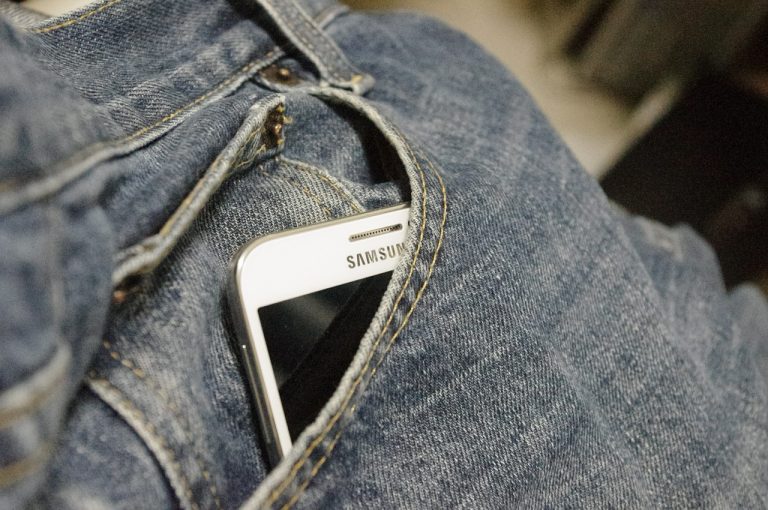 We have already heard a lot of issues related to the Galaxy S10, which launched about ten days back. The list of issues is growing longer with each day, and the latest addition to it is the Galaxy S10 Android Auto issues.
Users facing a range of Android Auto issues
Several Galaxy S10 and Galaxy S10+ users have taken to Samsung's U.S. Community Forum and social media platforms to complain about the Galaxy S10 Android Auto issues. Users say that their Galaxy S10 is not working with their cars' Android Auto in-car infotainment system. SamMobile first highlighted the issue.
"I just upgraded from the S9 Plus which it did and still does work fine on, but the S10 plus when plugged into my F150 with Sync 3 says "inserted usb device is not responding". also android auto hangs just trying to start on the S10 and I usually have to force stop it," one user said on Samsung's U.S. Community Forum.
Carlson Capital Tells Investors: Twitter Still Has Tremendous Upside [Exclusive]
Carlson Capital's Double Black Diamond Fund returned 85 basis points net in August, bringing its year-to-date net return to 4.51%. According to a copy of the fund's September update, which ValueWalk has been able to review, its equity relative value and event-driven strategies outperformed during the month, contributing 131 basis points to overall P&L. Double Read More
Specifically, users say that they see error messages before the system crashes altogether. Further, some users say that Android Auto won't connect to their handset at all, while others say that it connects normally and crashes a few minutes later or when any command is given.
In some instances, users are being asked to put their vehicle in park mode. "Went to my car and my Android auto will not work. Keeps telling me to put my car in park," one affected user said.
Galaxy S10 Android Auto issues – how to fix it?
As of now, there are no comments from Samsung. It is not known if the company is even aware of the issue or not as the Korean firm has not responded to any of the complaints on its Community Forum.
Even no workarounds are working. Affected users say they have tried almost every trick, such as reinstalling Android Auto on their Galaxy S10, factory reset and more, but it is having no effect on the Galaxy S10 Android Auto issues. "I have tried uninstalling it and reinstalling but doesn't change anything," one user said on Samsung's U.S. Community Forum.
Since no usual workarounds are effective in this case, this indicates that there might be some issue with the device's firmware. Moreover, there does not appear to be any issue with Android Auto. A few affected users say that the in-car infotainment system is working perfectly with their other phones, including the Galaxy S9+.
A point to note is that some users witnessed a similar issue with the Note 9. However, they were able to fix the issue by downgrading to a previous version of the Android Auto. Affected users can try this trick as well; hopefully, it should work.
Galaxy S10 Bluetooth connectivity issues
Separately, the Galaxy S10 Android Auto issues are not the only problem that the car owners are facing. A couple of days back, some Galaxy S10 owners complained of Bluetooth connectivity issues with the Galaxy S10.
Affected users say that their phone won't connect with their Bluetooth speaker. If it somehow connects, the music will abruptly pause or the phone will get disconnected frequently from the Bluetooth speaker. Some users say that they are getting a message that says "unable to pair, check setting to this device."
Yo @SamsungMobileIN my Galaxy S10+ isn't able to connect to the car Bluetooth. It's not the car issue as I've tried other devices. The S10+ works with other phones too. What's the issue pic.twitter.com/nT6HiEzMFA

— Sandeep Sarma (@sandeep9sarma) March 8, 2019
"Is anyone else experiencing the same issue where the Bluetooth connection with their car, or Bluetooth speakers intermittently goes in and out while playing music on any streaming platforms, such as Spotify?" one user complained on Samsung's U.S. Community Forum.
Additionally, this connectivity issue is not just limited to cars; users have reported pairing issues with the third party Bluetooth headsets and other wireless gadgets as well. As there is no fix from Samsung yet, users have come up with their own workarounds, such as using a third party app to force pairing, or changing the AVRCP profile.
One user even suggested that keeping the phone on and ready for pairing even before starting the car worked for him. You can also try these workarounds, hopefully they resolve the issue. If not, then you must file a formal complaint with Samsung so that the Korean firm knows how widespread the issue is.
It must be noted that the Galaxy S10 is equipped with a Bluetooth 5.0 compliant chip, which was there in the S9 and S8 as well. The chip comes with a feature that automatically rolls it back to a lower version profile if the other device, which the S10 is connecting to, does not support a specific feature.