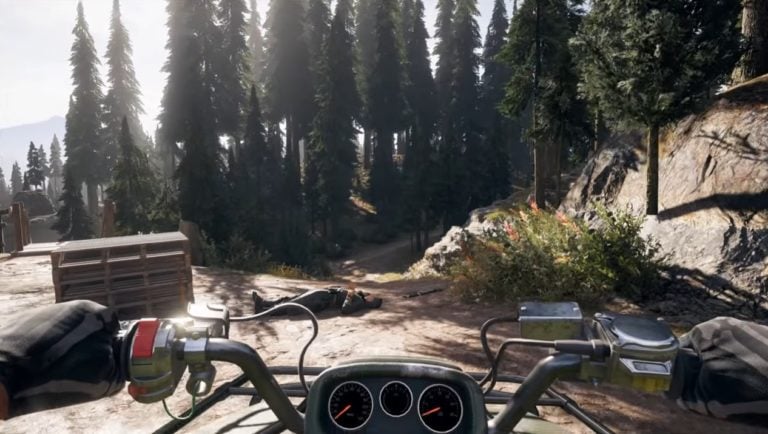 Far Cry 3 came out in 2012, and since then Ubisoft has been taking us to exciting destinations with every new major entry in the game every two years or so. Since Far Cry 5 earned twice as much as Far Cry 4 during the first week of release, it is reasonable to expect that Far Cry 6 is going to be released in 2020.
Far Cry 5 exceeded everyone's expectations by combining chaotic action and adventure to create a unique and fun game. It was a vast open world with countless ideas to amaze and hype the players, which was the initial mission of all previous Far Cry games. With that in mind, many of the loyal fans of Ubisoft's franchise are debating on where the game will head next with Far Cry 6.
Ubisoft has already taken us to breath-taking destinations throughout the Far Cry series. We explored the tropical islands, climbed the Himalayan mountains, took a trip to the African plains, the farmlands of Montana, and even went all the way back into the past to prehistoric Central Europe in Far Cry Primal. Here are some potential new locations for Far Cry 6.
Fund Manager Profile: Kris Sidial Of Tail Risk Fund Ambrus Group
A decade ago, no one talked about tail risk hedge funds, which were a minuscule niche of the market. However, today many large investors, including pension funds and other institutions, have mandates that require the inclusion of tail risk protection. In a recent interview with ValueWalk, Kris Sidial of tail risk fund Ambrus Group, a Read More
Amazon
As mentioned above, Far Cry has taken us to unimaginable destinations. After roaming through the Tibetan snow, roasting in Africa and tropical archipelagos, what if the new sequel to the game is going to introduce us to a battle against nature itself?
The Amazon rainforest is one of the most nature-challenging destinations in the world, especially during the monsoon season. Aside from battling nature and intense weather oscillations, players could be challenged by angry caimans and piranhas, as well as swarms of poisonous and enraged insects like mosquitos and ants. All of that while swinging machetes to fight the undergrowth, as well as an army of soldiers looking for you. To survive, the protagonist would have to climb different heights and hide in the shadows while deleting their tracks to survive.
Dinosaur Island
Although fans have  already faced an interesting experience from Primal, Far Cry 6 could go even deeper into the past. The protagonist could be located on the island where various genetical modifications led to re-creation of actual dinosaurs (unrelated to Jurassic Park). The player would have to survive the grasp of ferocious, cruel, and massive predators while running away or hiding in the deep grass. However, the protagonist's concern doesn't only revolve around the dinosaurs, but also the private army hired by the organization that stands behind this lunatic project.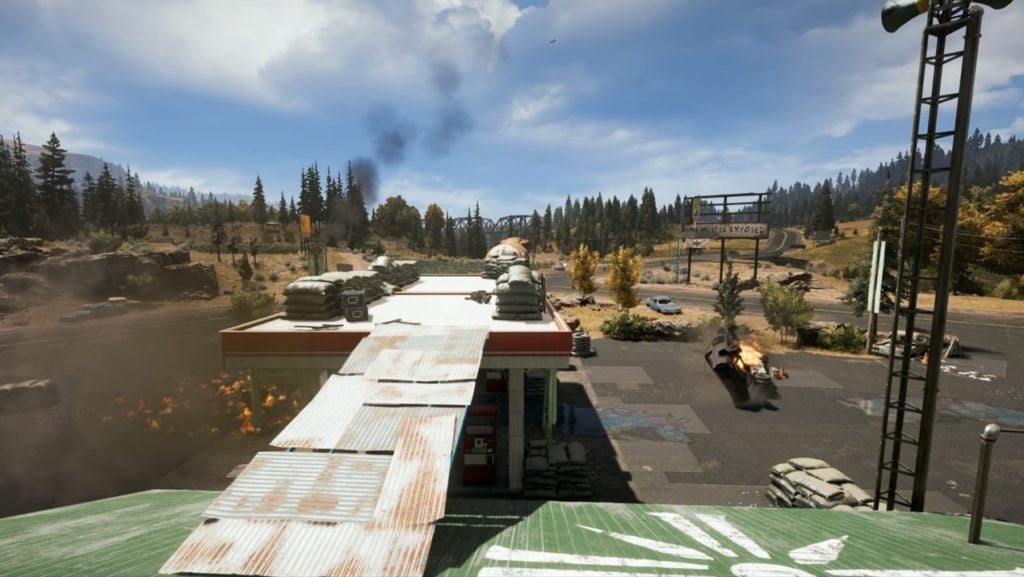 Interstellar Space
We went to far prehistory, at the time of the mammoths, why wouldn't we go to the distant future? Humanity has advanced and managed to spread its space exploration web across the galaxy and beyond. The protagonist could be located at an exploring exoplanet or a space station that orbits a foreign world. The protagonist could be fighting alien invaders to survive while looking for anything he can use to defeat them. The character would be able to use a spacesuit in order to leave the space station or mini-ship that would allow him to travel safely. Ubisoft could also add the feeling of fear to the protagonist, by making him claustrophobic, scared of oxygen loss or zero gravity.
Australia
Australia could also be a good idea, when it comes to the more realistic ideas of a perfect destination for Far Cry 6. The game could take place in the remote Outback or the bush, where the protagonist would be taken far away from civilization, cities and towns in particular. This is a good idea because Ubisoft always aims to take players away, so that all rescue options would cease to exist. That being said, Australia has a lot of open space that would allow the game to take place.
Moreover, Australia is known as a huge NOPE when it comes to encountering some deadly animals, starting from tiny but poisonous spiders and snakes, to larger land predators like kangaroos, dingoes or wild camels. This gives a lot of room to Ubisoft to create a perfect world that is far from safe. Far Cry 4 allowed the protagonist to ride elephants. In this case, players could have the protagonist ride a camel.
Ubisoft could also add water elements, or gators in the ponds, as well as sharks that could be found anywhere in the ocean, closer to land than expected, as well as venomous and deadly jellyfish.
What do you think will be location for the next game, particularly Far Cry 6? Do you think Ubisoft will take us to some realistic, modern locations or follow the politics from the Primal and take us far into the past or to the distant future? Let us know in the comments.