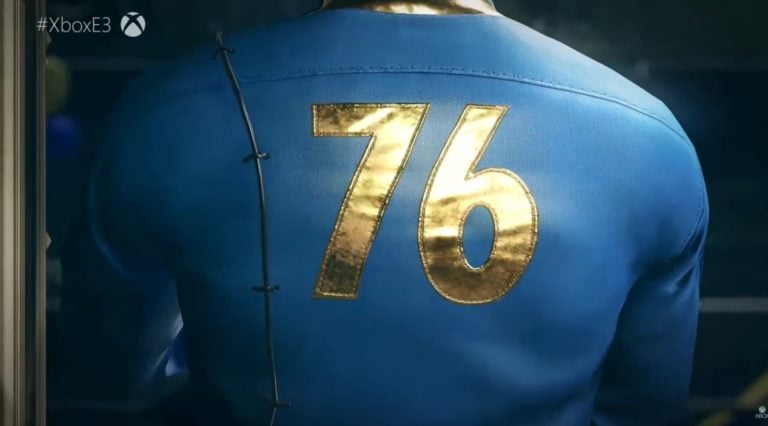 At the E3 2018 conference, Bethesda finally announced the Fallout 76 release date together with a teaser trailer. The game will come out on PC, PS4 and Xbox One. The E3 2018 presentation also allowed us to get to know that Fallout 76 is actually an online, multiplayer-enabled game that is scheduled to come out on November 14, 2018.
The game takes us to a person from Vault 76. Features like base-building makes its appearance again from Fallout 4, while players can also hunt items that will allow them to shoot nuclear missiles on the map. Also, according to the presentation, the game will be four times the size of previous games.
Gates Capital Management Reduces Risk After Rare Down Year [Exclusive]
Gates Capital Management's ECF Value Funds have a fantastic track record. The funds (full-name Excess Cash Flow Value Funds), which invest in an event-driven equity and credit strategy, have produced a 12.6% annualised return over the past 26 years. The funds added 7.7% overall in the second half of 2022, outperforming the 3.4% return for Read More
At E3, Bethesda said that there are plans to have a "Break it Early Test Application" for Fallout 76 – the beta.
"I've read on the internet that our games have a few bugs," game director Todd Howard joked during the E3 conference. "Sometimes it doesn't just work."
Bethesda games are known to come with a few bugs after the game launches, which is something that doesn't bode well with the online multiplayer world. That being said, the company will do everything in its power to reduce the bugs and deliver a flawless game. The beta will work to test whether the game is buggy or not so that those issues are fixed before the game actually launches.
Depending on whether you're a hardcore fan of the game or just want to try the game and are looking forward to the Fallout 76 release date, you might be ready to make your own Fallout 76 pre-order. Here's what options you have.
A pre-launch beta for Fallout 76 has been announced. It is still unknown when and how much access will be permitted. However, a select portion of retailers have already prepared for the preorders to start. The Fallout 76 release date beta still hasn't been announced.
The standard edition
The standard edition includes only a base game of Fallout 76. Nevertheless, gamers are already able to make their pre-order on Amazon for $60 and $48 with Amazon Prime, Best Buy for $60, which includes a $10 reward, GameStop for $60 and Walmart for $60.
If you're looking for more than just a standard edition, perhaps the Tricentennial Edition meets your requirements.
Tricentennial Edition
The deluxe edition, also known as the Tricentennial edition, includes the base game as well as a selection of in-game bonus items. The bonus items are the following:
Tricentennial Power Armor Customization for the T-51, T-45, T-60 as well as X-01 power armors.
Tricentennial Weapon Customization for a variety of weapons
Vault Boy Mascot Head
Patriotic Uncle Sam Outfit
Celebratory Vault Boy Saluting Emote
Fitst-Class Tricentennial Workshop Posters
Tricentennial Commemorative Photo Frame
Those who want to order it can do so on Amazon for $80 and $64 with Amazon Prime, $80 on Best Buy, $80 on GameStop, as well as $80 on Walmart.
Power Edition
If none of the previously mentioned editions are your cup of tea, maybe the Power Edition of Fallout 76 is. The edition gives players a bunch of extras, the centerpiece of which is a T-51 Power Armor helmet. The item is wearable and sports a voice modulator speaker and a working headlamp.
The Power Edition also comes with a map that shows Fallout 76's world. The map measures 21 inches by 21 inches and can glow in the dark and much more. The edition is available for preordering on Amazon for $200, $160 with Amazon Prime, Best Buy $200, GameStop $200 and Walmart $200.