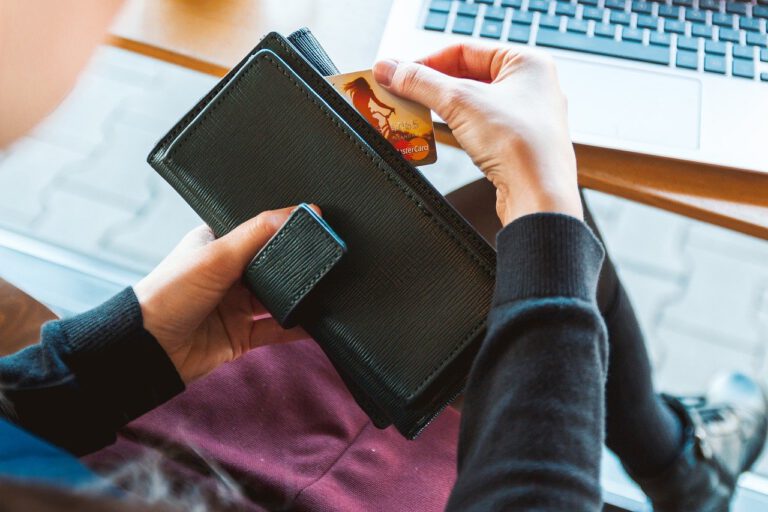 February 24-29 Is America Saves Week – Generation Z and Millennials Especially Must Focus on Saving Rather Than Spending And Racking Up Credit-Card Debt

Q4 2019 hedge fund letters, conferences and more
PHILADELPHIA—Nationally syndicated host and biblical investing authority Dan Celia is lamenting reports that fourth-quarter credit-card debt is at record levels.
Gates Capital Management Reduces Risk After Rare Down Year [Exclusive]
Gates Capital Management's ECF Value Funds have a fantastic track record. The funds (full-name Excess Cash Flow Value Funds), which invest in an event-driven equity and credit strategy, have produced a 12.6% annualised return over the past 26 years. The funds added 7.7% overall in the second half of 2022, outperforming the 3.4% return for Read More
According to recent Federal Reserve numbers reported in The Wall Street Journal, "Total credit-card balances increased by $46 billion to $930 billion, well above the previous peak seen before the 2008 financial crisis... Americans spent aggressively amid a strong economy and job market, and the proportion of people seriously behind on their payments increased."
"We heard all through November and December that retail sales numbers were up, consumer confidence was up, and spending was up dramatically," Celia said. "Americans spent, apparently, very aggressively—a lot more than I would have wished—amid this very strong economy and strong job market. But the downside is that many people have gotten seriously behind in their credit card payments. Americans have almost a trillion dollars' worth of credit-card debt. Come on, people!"
Credit-Card debt today
The previous peak, Celia noted, which wasn't as high as today's, was in 2008. Through 2006 and 2007, Americans showed the same abundance of enthusiasm, but all that came to an end with the financial crisis of 2008.
"Also according to the Federal Reserve, those in serious credit card delinquency, meaning that payments are later than 90 days or more, rose to the highest level in almost eight years. But here's the worst part—the serious delinquency rate for borrowers between the ages of 18 and 29 rose to the highest level since the end of 2010. A word to these young Americans—the credit-card debt you can't pay even in 90 days will haunt you for the rest of your life. You haven't bought a house yet. You haven't raised a family yet. And you still have student loan debt. You haven't gotten married. But your credit-card debt is already out of control, and you will become a slave to it. Don't let this rise anymore. Get rid of it."
Celia's advice is especially timely this week during America Saves Week. Young people definitely can't put aside any savings, he said, if all their extra money is tied up paying off credit-card debt.