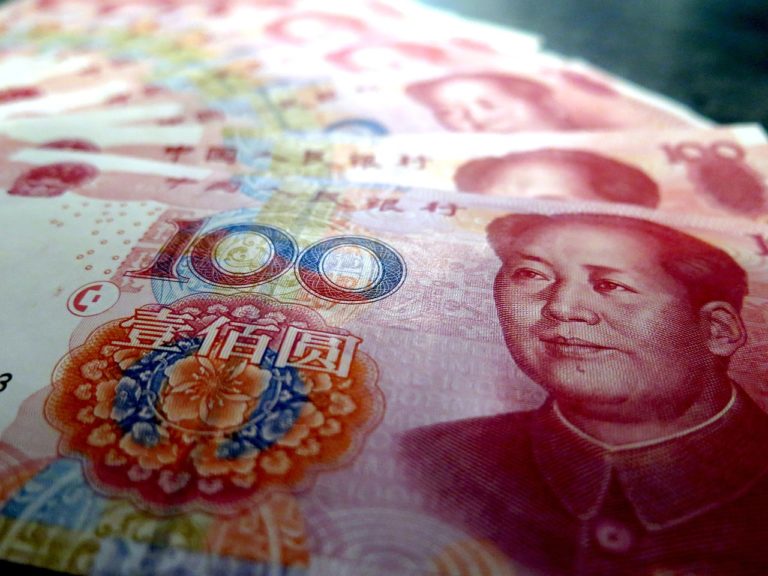 October 2018 has become a month most traders and investors would rather forget. In just a few weeks the S&P 500's gains for the year have been wiped out, and some of the market's highest flying tech stocks have quickly fallen back to Earth.
The sell-off isn't limited to US equities. Investors around the world are suffering particularly in China, where equity values have nosedived. Government efforts to stem the decline have, so far, failed to persuade investors, worried about a slowing economy and the impact of US tariffs, to stop selling.
Over the past two weeks alone, the benchmark CSI 300 index, which tracks large-cap shares traded in Shanghai and Shenzhen, has fallen by more than 10% in October and 24% for 2018 overall.
Fund Manager Profile: Kris Sidial Of Tail Risk Fund Ambrus Group
A decade ago, no one talked about tail risk hedge funds, which were a minuscule niche of the market. However, today many large investors, including pension funds and other institutions, have mandates that require the inclusion of tail risk protection. In a recent interview with ValueWalk, Kris Sidial of tail risk fund Ambrus Group, a Read More
Q3 hedge fund letters, conference, scoops etc
While Chinese policymakers have taken some action to try to stabilize the market, including announcing the creation of a fund designed to prevent the forced liquidation of shares that have been pledged as collateral for loans, the government has not yet announced that it is unleashing its substantial resources to prop up equity prices, as it did in 2015.
In 2015, when Chinese stock markets plunged, the government's "National Team" plowed billions into stocks to prop up the market. This time around, however, the government seems less inclined to act to protect the interests of investors. Indeed, it would appear that rather than trying to prop up the market, the government is retreating.
Two funds linked to the Chinese government reportedly sold all of their holdings of stocks and bonds in the third quarter. The CM Fengqing Flexible Allocation Fund and E Fund Ruihui Flexible Fund reported a decline in assets under management from $4.5 billion in June of this year, to just $43 million at the end of September. According to Bloomberg, neither of the entities have provided any information as to why 99% of the units were redeemed during the quarter.
This apparent withdrawal of support from the government has added to investor trepidation.
Analysts are also concerned about the significant amount of stock pledged against loans. According to various industry estimates, around 90% of companies listed in mainland China some of their shares pledged as collateral. It is estimated that the total value of shares pledged is now Rmb5 trillion ($720 billion) having grown at an average annual rate of Rmb 200 billion since 2014.
As China's stock market has fallen in recent weeks, the value of the shares pledged as collateral has fallen, and now there is a genuine risk that lenders could exacerbate the sell-off by dumping the pledged shares to redeem their funds.
According to analysis from BNP Paribas Asset Management, around 11% of China's market capitalization is pledged. Loan amounts tend to be at a discount to shares' valuation, and if a share price falls below an agreed threshold, borrowers must repay some of the loan or lenders will sell the pledged shares to recoup their money.
Fears of a chain reaction have prompted the Chinese government to take action, launching the fund to provide liquidity to companies struggling with pledged shares, as noted above. However, default risk is rising. According to credit rating agency S&P, which has been keeping a close eye on Chinese defaults this year, a "high number of companies that defaulted in the onshore market this year borrowed against shares, in many cases pledging close to 100% of all owned shares of listed subsidiaries."
According to CLSA analyst Christopher Wood, a daunting bond repayment schedule has forced companies listed on China's primary A-Share market to use their shares as collateral. In a recent report, he notes that in 2018 A-Share listed companies have faced the biggest ever wave of corporate bond repayments with Rmb12.5 trillion of bonds maturing this year. According to CLSA analysis, around 60% of the funding raised from share pledging has gone to meet these bond repayments.
The good news for Chinese equity investors is that these repayment demands peaked in the second and third quarter at Rmb 3.7 trillion and Rmb 3.4 trillion respectively. For 2019 as a whole, just Rmb 4.2 trillion of redemptions are expected.
As well as a reduced bond repayment burden, regulators are trying to push China's banks to lend more to the private sector. Policymakers have cut interest rates to help improve liquidity. This should help alleviate some of the pressure on struggling Chinese companies and may indicate that the worst of the squeeze is over.
That being said, sentiment could quickly change over the next few months if policymakers' efforts to restore confidence fall flat.