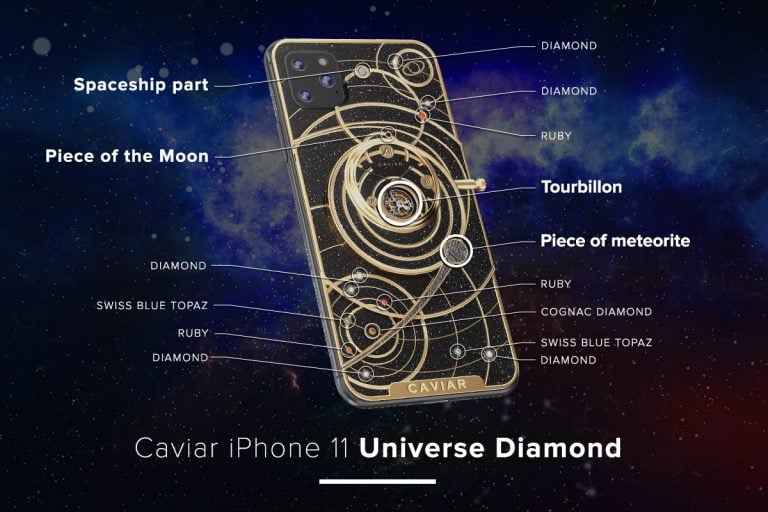 Caviar introduced a prototype of the new iPhone 11. It is decorated with a piece of the Moon and a part of spaceship
A prototype of the new iPhone 11 Space collection is presented in Russia by Caviar. The exclusive series includes five models of iPhone 11. The flagship model is called 'Universe Diamond'. It is decorated not only with precious stones, but also with a fragment of a real spaceship and pieces of the moon and meteorite.
Fund Manager Profile: Kris Sidial Of Tail Risk Fund Ambrus Group
A decade ago, no one talked about tail risk hedge funds, which were a minuscule niche of the market. However, today many large investors, including pension funds and other institutions, have mandates that require the inclusion of tail risk protection. In a recent interview with ValueWalk, Kris Sidial of tail risk fund Ambrus Group, a Read More
The brand of luxury smartphones Caviar studied the leaks of the future Apple novelty and developed a unique designer series of the furute iPhone 11 that will be presented in September 2019. The manufacturer presents his vision of the design inspired by the space theme.
'Universe Diamond'
The solar system itself is taken as the basis for the design composition of the flagship model 'Universe Diamond'. On the case are gold spheres and orbits complemented by precious stones: diamonds, rubies, cognac diamond, rare topaz blue Swiss color and even a fragment of a real spacecraft, a particle mined from the Moon and a meteorite part.
In addition, a mechanical watch with a tourbillon is placed on the Caviar iPhone 11 case. So that the passage of time is always under your control, even if you find yourself in zero gravity.
The unique iPhone will be released in a single copy. It's price is 49,990 USD.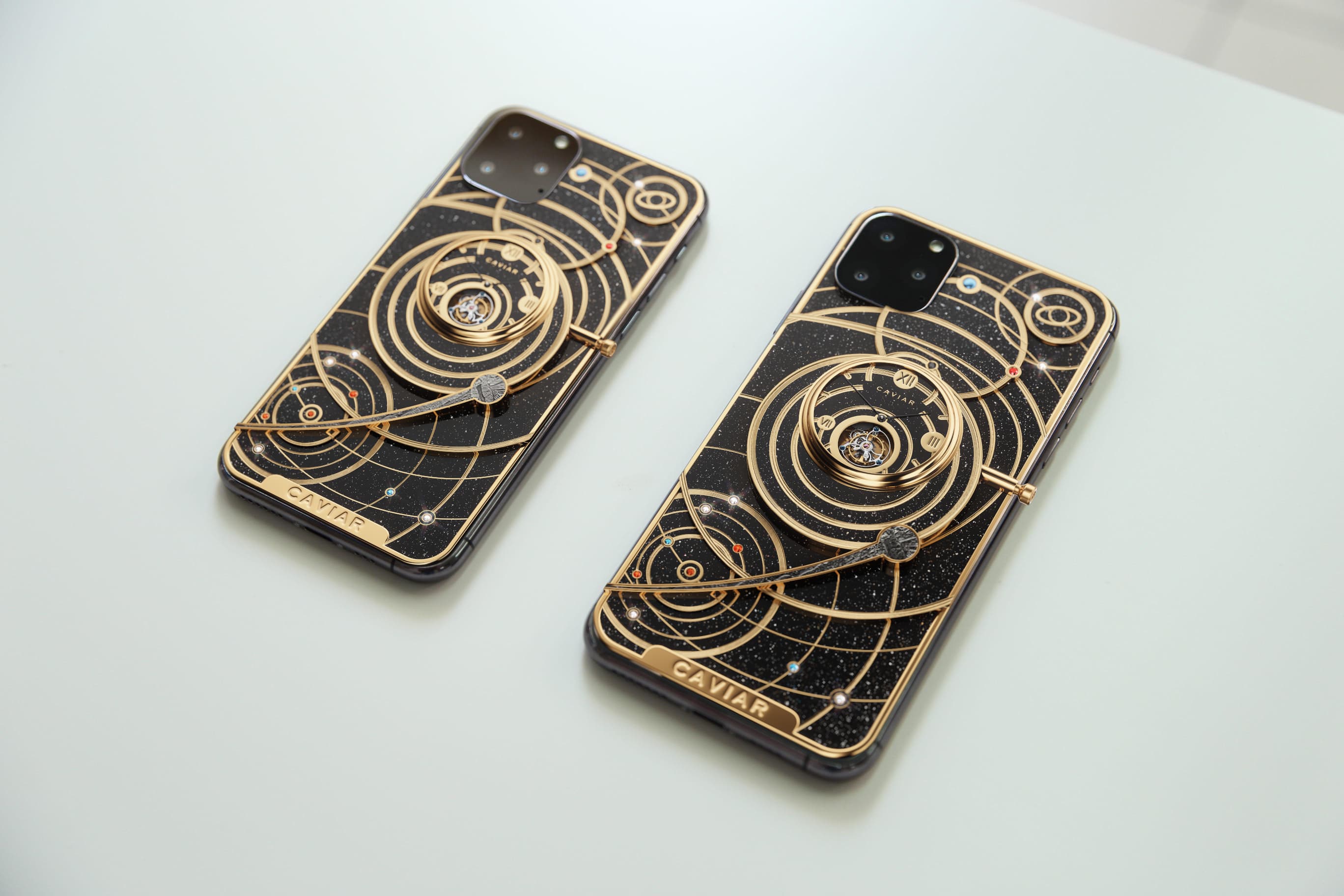 Other models
In addition, other models are also represented in the collection. For example, 'Singularity' is dedicated to the Black Hole. As you know, the first reliable photos of a unique phenomenon became available only in the spring of this year and inspired Caviar designers for a stylistic interpretation. The smartphone case is supplemented with fragments of several meteorites.
'Explorer' model looks powerful and brutal and shows us the relentless desire of mankind for discoveries. The design of the iPhone 11 'Soyuz' is dedicated to Soviet and Russian space researchers. To create a miniature satellite on the device's case, a fragment of a genuine spacecraft that traveled outside the planet Earth was used.
Representatives of Caviar said about the new collection:
'This collection is a unique symbiosis of the most complicated handmade work, rare materials for which you really had to go into space, innovative technologies and timeless ideas about beauty.'