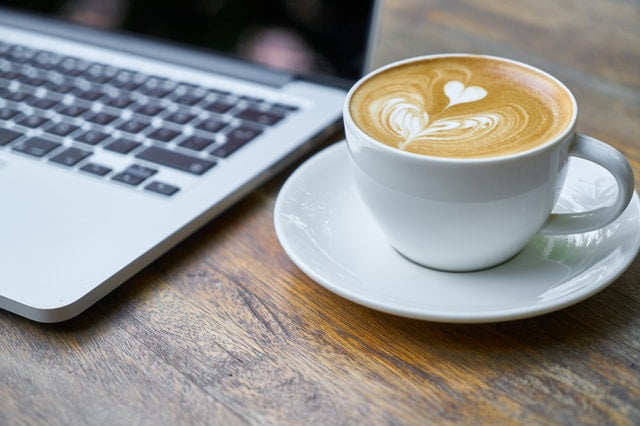 According to Bo Parfet, becoming successful in your career does not necessitate working around the clock. Parfet, CEO and co-founder of impact investment organization Denali Venture Philanthropy, learned early in his career that time spent away from the office can make a larger impact on one's future than time spent at the desk.
Parfet started his career as an investment banker on Wall Street with J.P. Morgan. His workdays bled long into his nights, and he found himself unhealthy and unhappy with his work and lifestyle choices. It was not until he found a passion for mountaineering that he really understood what life (and business) was all about.
Parfet has made a name for himself as a mountaineer, naturalist, and adventurer. He is one of just 127 people to have conquered the Seven Summits – the highest peaks on all seven continents. He has taken part in research missions with the famous Explorer's Club, for instance when he prospected for extremophiles atop Mount Kilimanjaro. Throughout his journeys, Parfet has made it his mission not just to explore the most remote places on earth but also to improve the global environment and the communities around him.
Hedge Fund Launches Jump Despite Equity Market Declines
Last year was a bumper year for hedge fund launches. According to a Hedge Fund Research report released towards the end of March, 614 new funds hit the market in 2021. That was the highest number of launches since 2017, when a record 735 new hedge funds were rolled out to investors. What's interesting about Read More
While his resume may suggest a man that never sleeps, Parfet is protective of his personal time and the energy that he allocates to his work. He understands that a person's greatest value is their health, and having a healthy and active mind, body, and spirit is the most important thing that people can do to improve themselves, their careers, and their communities.
According to Parfet, making the most of your day is critical for maintaining your overall health and success in business. It is important to be mindful and intentional about the energy that you put into daily activities, and that includes knowing when to pause. Parfet shares three tips on taking better breaks to enhance your overall workday success while reducing stress and avoiding work overload:
We may not always feel like there is time in our day to get a workout in, and in some cases, that is true. Travel, family obligations, and back-to-back meetings may reduce the time that we have to take care of ourselves physically. But Parfet encourages readers to take a deeper look into their day.
Can you take a walk during one of those meetings? Getting up and moving, either outside or around the office, can improve blood flow, reduce tension, and increase productivity. Do you have 10 minutes between appointments? Do a quick stretching or yoga sequence to reduce the negative impacts of sitting all day. The internet is your friend when it comes to finding a quick, at-work workout.
Improving your physical health is only one piece of the puzzle to reduce stress and increase productivity. Taking "brain breaks" can help creativity flow or allow you to see other solutions to the problems at hand.
Carve out some time in the morning, at lunch, and before bed to allow yourself to dive into something intellectually stimulating. Listen to an inspiring podcast, read a book, or do a puzzle. Allowing your brain to focus on other things besides work can improve your mental capacity.
Especially in today's world, when so many of us are working remotely, Parfet expresses that it is important to build time into your day to connect with others. Isolation can be detrimental to your mental and emotional well-being, making it harder to get through the workday.
Take time to connect with others, either virtually or in person. Set a coffee date or schedule a Zoom meeting to discuss things unrelated to work. Making new connections or rekindling old friendships are good ways to reduce stress and can even help you advance in your career.
Importantly, Parfet expresses that taking time for yourself is great for improving your overall health and can help you overcome the stressors that come along with your busy professional life. Taking productive breaks can improve your mental stimulation, helping you soar to greater heights in your career over the long term.
About Bo Parfet
Bo Parfet is the co-founder of Denali Venture Philanthropy (Denali), an impact investment organization that fuses his and his wife's love of business with their passion for improving social and environmental issues globally. He also serves as the Chief Growth Officer of DLP Real Estate Capital.
Parfet began his career as a research fellow at the Financial Accounting Standards Board (FASB) and then joined J.P. Morgan on Wall Street. He founded Iconic Development in 2012, a real estate development firm that made Inc. 500's 2012 list of fastest-growing companies.
Parfet is a passionate philanthropist, environmentalist, and mountain climber. He is one of 127 people in the U.S. to have completed the Seven Summits. He is an author, detailing his experiences on the mountain in "Die Trying: One Man's Quest to Conquer the Seven Summits."
A proud volunteer, Parfet received the Presidential Volunteer Service Award for completing more than 4,000 hours of global service. He is a member of both the Explorer's Club and the Young Professionals Organization, and he is an advisory board member for the nonprofit Adventure Scientists.
Parfet resides in Colorado and Florida, with his wife and two sons, where they enjoy being part of the community and finding adventure everywhere they go.
Updated on