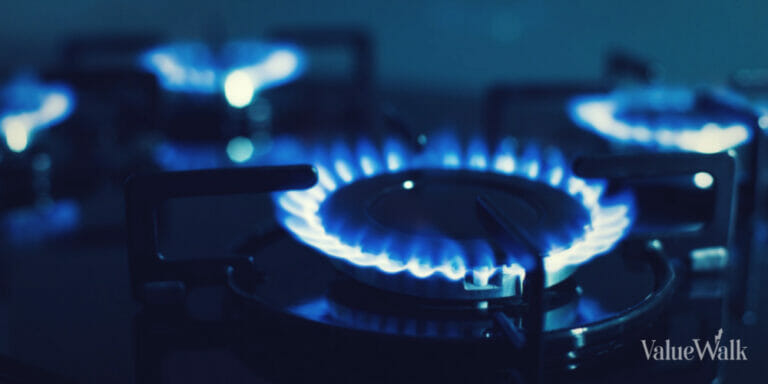 In his podcast addressing the markets today, Louis Navellier offered the following commentary.
Fourth-Quarter Results
Well, this is a very big week for earnings announcements and since this is supposed to be the trough of the S&P 500's earnings, guidance will be more important than the actual fourth-quarter results for many companies.
Many big multi-international stocks have already posted mixed fourth-quarter results. Outside of energy and agriculture-related companies, it is pretty slim picking out there for most investors.
Gates Capital Management Reduces Risk After Rare Down Year [Exclusive]
Gates Capital Management's ECF Value Funds have a fantastic track record. The funds (full-name Excess Cash Flow Value Funds), which invest in an event-driven equity and credit strategy, have produced a 12.6% annualised return over the past 26 years. The funds added 7.7% overall in the second half of 2022, outperforming the 3.4% return for Read More
Q4 2022 hedge fund letters, conferences and more
Naturally, I remain "locked and loaded" for the fourth quarter announcement season. Our best defense remains a strong offense of fundamentally superior stocks. Outside of energy and agriculture-related companies, the other S&P 500 sectors are forecasted to post deteriorating earnings.
Failing Natural Gas Appliances Ban
The Biden Administration has stopped releasing 1 billion barrels per day of light sweet crude oil from the Strategic Petroleum Reserve (SPR), so crude oil prices are expected to meander higher, despite a domestic glut of crude oil. As I have repeatedly said, crude oil demand naturally rises in the spring as the weather in the Northern Hemisphere improves.
Natural gas is more weather dependent, but since the U.S. is the Saudi Arabia of natural gas and Europe needs LNG, I also expect that natural gas prices will firm up after recently falling to the lowest level since April 2021.
I should add that at my Reno home, I added natural gas to one of my decks, so I could install a natural gas barbecue and a fire bowl that will be nice on cold crisp evenings. At our Reno home, we have a lot of snow this winter and my family also likes to have the natural gas fireplaces roaring.
When spring arrives, I believe my family will be outside more due to the new natural gas fire bowl, which helps to promote family conversations. I for one cannot imagine life without natural gas, especially in the Mountain West due to crisp evenings several months a year.
As Americans, we should all be proud of the vast natural gas production and reserves in the U.S. Despite the Biden Administration's new tax on natural gas (as well as coal and crude oil production), I do not foresee other states following California and banning natural gas appliances.
The Biden Administration's call to start following California and start banning natural gas stoves and possibly other appliances is anticipated to fail due to the new Republican-led House of Representatives.
In fact, the fuss over natural gas stocks by the Consumer Product Safety Commission may just have been a political ploy to distract the news media from the mounting problems associated with classified documents being found at Joe Biden's Wilmington, Delaware home. The truth of the matter is President Biden is now effectively a lame duck, especially if he continues getting opposition from within the Democratic Party.
Economic Conundrum
The other political distraction is that due to the federal government's $31.4 trillion deficit ceiling, the Treasury Department is now taking extraordinary measures to keep the U.S. government operating through June.
Obviously, the federal government's deficit ceiling is going to be a political football that will be endlessly debated, so one side can embarrass the other side for a few months. In the end, the deficit ceiling will likely be raised, so as investors, we should not worry unless it adversely impacts Treasury bond yields.
The Fed has succeeded with its interest policy of driving existing home sales down 34% in 2022 to a 4.02 annual pace, which is the slowest pace in over 12 years (since November 2010). Additionally, the Fed has also spooked consumers, since retail sales declined 1.1% in December (the largest drop in a year) and 1% in November.
The ISM manufacturing index also contracted in December and November, while the ISM non-manufacturing, service index plunged to 49.6% in December and is now signaling a contraction. Despite all this dire economic news, the Atlanta Fed is forecasting 3.5% annual GDP growth for the fourth quarter.
If you are confused by the economic corundum, you are not alone. The Biden Administration's release of approximately 200 million barrels of light sweet crude oil in 2022 from the SPR grossly reduced the U.S. trade deficit, which exaggerated overall economic growth. Furthermore, China's declining exports also boosted the U.S. trade deficit, which caused economists to revise their U.S. GDP estimates higher.
The truth of the matter is China is reopening after its Covid Zero restrictions were abruptly discontinued and it reopened international air travel. India, Indonesia, South Korea, Taiwan, Thailand and Vietnam all benefited from China's economic woes. Europe is also faring much better than expected due to an unusually warm winter as well as more accommodative central banks.
In the U.S., the Fed led the worldwide fight against inflation. Although the Fed cannot influence food and energy prices, they did succeed in squelching final demand services prices (i.e., service inflation) to only 0.1% in the December PPI report.
Now that the federal funds rates is above Treasury yields, it is anticipated that the Fed will only raise key interest rates 0.25% on February 1st. More important than the Fed action will be the FOMC statement, which I am hoping will signal that the Fed is nearing the end of its interest rate hikes.
In the meantime, the most certain economic event will be that crude oil prices will be rising in the upcoming months due to growing global demand and the fact that the Biden Administration will no longer be releasing up to 1 million barrels per day from the SPR to manipulate crude oil prices.
Although crude oil inventories remain high near-term, as seasonal demand picks up crude oil prices are expected to rise to $100 per barrel and peak at $120 per barrel during the summer months. It will also be interesting what happens to EV sales now that Tesla and other EV manufacturers now have a near-term inventory glut.
Coffee Beans
A local police department in Rhode Island has received an unusual query: running a DNA test on evidence to prove the existence of Santa Claus. A young girl asked the police to run a DNA test on a partially eaten cookie and carrot remains presumably consumed by Santa Claus and some of his nine reindeer on Christmas Eve.
The Cumberland Police Department said it is awaiting test results, and asked residents to stay tuned for more information. Source: NPR. See the full story here.