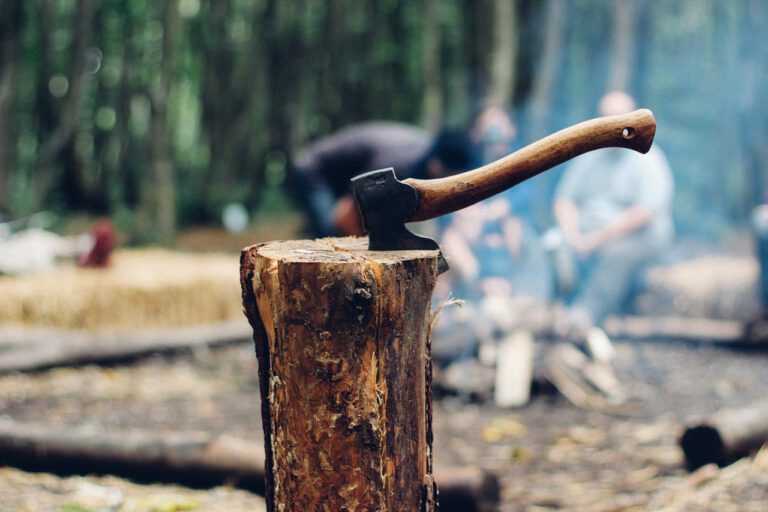 Whitney Tilson's email to investors discussing China to release metal reserves in effort to tame commodities rally; lumber prices are falling fast; how Hubert Joly changed Best Buy Co Inc (NYSE:BBY) without everyone hating him.
Q1 2021 hedge fund letters, conferences and more
1) These two headlines in the Wall Street Journal caught my eye because they're contrary to the skyrocketing inflation narrative:
Fund Structures For More Efficient Taxation And "Doing Well While Doing Good"
Tax time is still months away, but it's never too early to consider how fund structures impact your investments. Additionally, many people start looking for more ways to do good, including with their investments. In a recent interview with ValueWalk, Michael Carrillo of fund services provider Apex Group explained how most of the intellectual maneuvering Read More
China to Release Metal Reserves
China to Release Metal Reserves in Effort to Tame Commodities Rally. Excerpt:
China said it would begin to sell major industrial metals from state stockpiles, an effort to squelch factory-gate price increases that have hit a 13-year high and are stoking fears of global inflation.
As the world's biggest buyer of a range of industrial commodities, China is using its market heft to try to quell the sharp rise in global metal prices over the past 12 months, including a 67% surge in copper, a bellwether for macroeconomic health. Economic stimulus measures and a broad resumption of global economic activity from pandemic lows have spurred a spree of buying in China and elsewhere.
China's latest move targets copper, aluminum, and zinc, among other metals, and outlines a program of public auctions to domestic metal processors and manufacturers, the National Food and Strategic Reserves Administration said Wednesday. Still, Beijing's move comes as some metal prices, including copper, had already begun to decline in recent weeks, amid market sentiment that global supply levels didn't warrant such rallies.
Beijing's vast buying power over metals doesn't necessarily guarantee its ability to tame global prices. London spot prices for aluminum traded largely flat on Wednesday from a month earlier, but have risen 5% from early June as investors shrugged off the likely impact of Chinese sales.
Lumber Prices Are Falling Fast
Lumber Prices Are Falling Fast, Turning Hoarders Into Sellers. Excerpt:
Lumber prices are falling back to Earth.
Futures for July delivery ended Tuesday at $1,009.90 per thousand board feet, down 41% from the record of $1,711.20 reached in early May. Futures have declined 14 of the past 16 trading days.
Cash lumber prices are also crashing. Pricing service Random Lengths said Friday that its framing composite index, which tracks on-the-spot sales, dropped $122 to $1,324, its biggest ever weekly decline. The pullback came just six weeks after the index rose $124 during the first week of May, its most on record. Random Lengths described a chaotic rout in which sawmill managers struggled to provide customers with price quotes. It said late Tuesday that its index had dropped another $114, to $1,210.
Economists and investors have wondered if sky-high prices for wood products would doom the booming housing market. Builders raised home prices and many stopped selling houses before the studs were installed, lest they misjudge costs and sell too cheaply. Lumber became central to the inflation debate: whether a period of runaway inflation was afoot or high prices were temporary shocks that would ease as the economy moved further from lockdown.
The rapid decline suggests a bubble that has burst and the question is how low lumber prices will fall. Even after tumbling, lumber futures remain nearly three times what is typical for this time of year. Lumber producers and traders expect that prices will remain relatively high due to the strong housing market, but that the supply bottlenecks and frenzied buying that characterized the economy's reopening and sent prices to multiples of the old all-time highs are winding down. How Hubert Joly Changed Best Buy
2) When electronics superstore Circuit City filed for bankruptcy in 2008 and liquidated, I (and pretty much everyone else) was certain that Best Buy (BBY) was sure to follow in short order – but we were wrong...
As this 15-year stock chart shows, after declining by more than 75%, the stock has staged an extraordinary comeback in recent years: To be a successful investor, it's important to understand stories like this, so I recommend reading this excerpt from the new book by Best Buy's CEO from 2012 to 2019: How Hubert Joly Changed Best Buy Without Everyone Hating Him. Excerpt:
Shortly after I started, the board of directors made it clear we needed to come up with a plan by November 1, i.e., in less than 60 days. "This is crazy!" said the CEO of the company advising me on corporate communications.
Our deadline did not trouble me. We didn't need a long-term strategy. We needed a plan to "stop the bleeding" and to quickly and tangibly improve our operational performance. And for that, eight weeks were enough. We could at least frame the problem we had to solve, set a broad direction and get going.
Everyone had to roll up their sleeves. In a series of workshops, about 30 of us from all parts of the business gathered around a U-shaped table in a conference room on the ground floor of Best Buy's headquarters. Our approach? People – business – finance. We looked at the employee discount. We looked at the stores' floor plans – I had kept the napkin drawing from my visit to St. Cloud. We looked at pricing. We identified gaps and bottlenecks in our operations. During these intense workshops, I became known as the camel, turning down water and coffee breaks. And before the deadline, we had our turnaround plan – coded named Renew Blue.
The company had only two problems: revenues were down, and margins were down. Only two problems? How hard could it be to solve just two problems? Everyone had to keep their eyes, brains and energy on these two prizes. We would tackle the worst roadblocks first, and then focus on the next ones.
Best regards,
Whitney