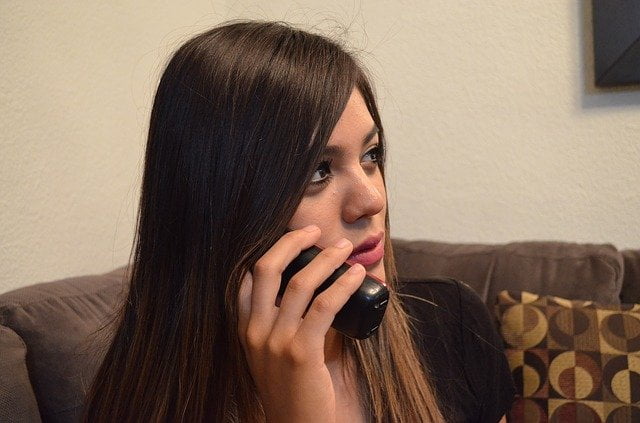 B2B sales refers to sales transactions between businesses, i.e., selling goods or services to other businesses rather than directly to customers. The B2B landscape is quite different from B2C, which refers to transactions between a business and customers. For starters, most businesses are already pros at buying and selling and are always on the lookout for a better deal. In addition, there are multiple decision-makers involved in every purchase, which likely has to go through a lengthy approval process. 
On the other hand, the B2B market is quite lucrative, and those employing the right strategies stand to gain immensely as the order value is high. Notably, the market has seen considerable growth in e-commerce trade driven by technological advances and the development of e-commerce solutions. According to Statista research, the global B2B e-commerce volume amounted to $12 trillion, with about half of that taking place in the USA. 
While the shift towards digital and mobile buying had already started taking root, it has been accelerated by factors such as the COVID 19 pandemic. How can businesses position themselves to take advantage of changing trends and get a piece of the pie? This article discusses three of the best B2B sales strategies for 2021.
Gates Capital Management Reduces Risk After Rare Down Year [Exclusive]
Gates Capital Management's ECF Value Funds have a fantastic track record. The funds (full-name Excess Cash Flow Value Funds), which invest in an event-driven equity and credit strategy, have produced a 12.6% annualised return over the past 26 years. The funds added 7.7% overall in the second half of 2022, outperforming the 3.4% return for Read More
Social selling uses social media platforms to find prospects, build relationships and eventually make sales. Examples of such media include Facebook, LinkedIn, Twitter, Instagram, and YouTube. In social selling, a business offers thoughtful content, answers customer questions, and positions itself to solve the customer's problems. 
For instance, a business could post insightful blog articles, answer customer questions in an online forum, show how-to videos, make presentations or do product reviews. By building better relationships with prospective customers, a business ensures that they will turn to it when they decide to buy. 
How can social selling benefit B2B sales? Social selling creates valuable relationships with prospective buyers. It also helps showcase a business as an authentic authority in the industry which increases its credibility. Similarly, it drives high-quality leads and increases brand awareness. 
Why is social selling important? With advances in technology, statistics show that 81% of prospects research online before making any buying decisions. This statistic is true for businesses as well, where younger, more tech advanced millennials are taking up decision-making positions. Any company that is not using social selling as a strategy is losing out. According to a LinkedIn survey, B2B buyers are five times more likely to engage with businesses that provide them with insightful information. Similarly, 72% of sales reps using social selling outperform their peers who don't.
Cold calling involves calling up prospects with whom you have had no previous contact to interest them in a product or service. It remains a somewhat controversial sales strategy, with some quarters finding it redundant, particularly in the digital age. As a traditional outbound sales technique, cold calling has its challenges, the most significant of which is that customers find it intrusive. 
In the digital era, it is possible to conduct a 'hybrid' form of cold calling backed by research. In the past, sales reps would simply pick up the phone and start dialing in the hope that someone would respond positively. It is astonishing that it worked so well. Today's buyer is more discerning and is unlikely to react positively to a random call from a salesperson.
Conducting proper research on the prospect, their pain points, and the solutions they are looking for helps a business to plan their call more appropriately. Similarly, using an optimized cold calling script backed by learnings from previous cold calling data can make a big difference. Similarly, using modern CRM tools can streamline customer communications making the process more efficient.
Why should businesses bother with cold calling in 2021? According to statistics, organizations that disregarded cold calling experienced 42% less growth than those that did not. Similarly, 41% of sales reps believe that the phone is their most valuable tool. Cold calling remains relevant because it offers a human connection with prospects, something that no other selling technique can. Once you have someone on the phone, you can ask them questions and get immediate responses, which is not possible with other methods.
Referral marketing refers to the generation of leads using previous, happy customers as ambassadors for your brand. Basically, it involves asking such customers to recommend your service or product to their circles, helping your business to grow. Statistics on referral marketing are staggering, showing that they generate 3-5 times more conversions and 25% more revenue. Similarly, research shows that word of mouth influences 20-50% of all buying decisions. 
Why should businesses embrace referral marketing? First, it works because it gives instant credibility and trust that would otherwise take a business long to build organically. When a company receives a referral, it spends less time vetting potential suppliers and reduces the risk of using an untested supplier. This is particularly true when the purchase is substantial.  
Secondly, most people trust information coming from other people rather than from brands. This is because a brand may be seen as only promoting its agenda to make a sale, while advice from another person is perceived as genuine. Referrals also help a business identify its most loyal customers and reward them appropriately, making them feel valued. Another significant benefit of referral marketing is that it is cheap and easy to execute. It does not require a big budget and can easily be synced with other social media efforts.
Conclusion
This article has discussed three of the best strategies that businesses can use to grow B2B sales. With technological advancements, every business will need to have a proper social selling strategy utilizing social media platforms such as LinkedIn, Twitter, and Facebook. While considered a traditional outbound sales method, cold calling still has a lot to offer when it comes to beefing up sales strategies. Finally, referral marketing is one the surest ways of making a sale, and businesses that will build vibrant referral programs will jump ahead of the competition.