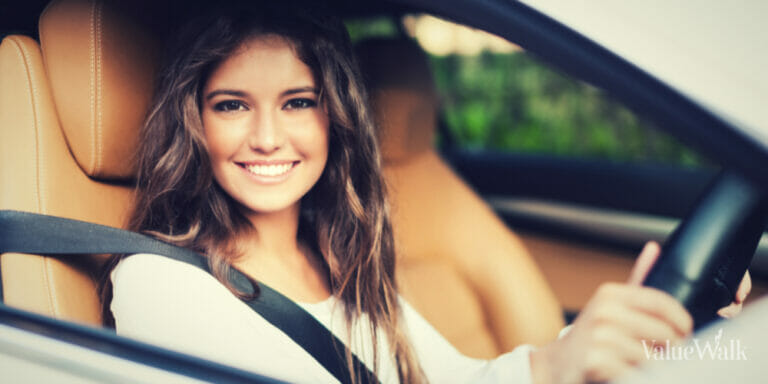 American motorists are in for a surprise this year, as car and auto insurance costs are set to increase, against the backdrop of two-year-high inflation, a tight labor market, and a shortage in spare parts.
While many Americans may already feel the impact of higher-than-average inflation taking a toll on their disposable income, a Bankrate report published at the beginning of February this year shows that auto insurance premiums are expected to increase by an average of 8.4% in 2023.
Q4 2022 hedge fund letters, conferences and more
Gates Capital Management Reduces Risk After Rare Down Year [Exclusive]
Gates Capital Management's ECF Value Funds have a fantastic track record. The funds (full-name Excess Cash Flow Value Funds), which invest in an event-driven equity and credit strategy, have produced a 12.6% annualised return over the past 26 years. The funds added 7.7% overall in the second half of 2022, outperforming the 3.4% return for Read More
Last December, the Consumer Price Index (CPI) closed off the year at 6.5%, a consecutive decline from November 2022.
Although inflation has been cooling, and car prices have stabilized in recent months, due to aggressive interest rate hikes by the Federal Reserve, some motorists will be surprised to see how much their premiums have increased when they receive their 2023 statements.
Lagging Effects Are Pushing Prices Higher
It's not only stubbornly high inflation and soaring interest rates that have kept premiums elevated.
Ongoing uncertainty in the economy, against the backdrop of labor shortages, and a shortage of parts have left motorists paying more.
Then there are other external factors that many have not calculated for.
Motorists who have seen their credit scores fall in recent months or years will expect higher than usual bills too. Drivers who were involved in an accident recently, convicted of a DUI, or received a speeding fine might be paying more than what they did last year.
As droves of motorists hit the roads again at the end of enforced lockdowns imposed on the pandemic, insurance companies saw claims steadily increase again.
Climate change has also played a role. With more severe weather patterns and storm surges, more drivers are now claiming damages and lost property during natural disasters.
According to figures released by Carfax, widespread flooding across Florida, North Carolina, and South Carolina in October last year accounted for up to 358,000 damaged vehicles due to floodwaters.
The total cost of repairs to Hurricane Ian is estimated between $41 and $70 billion.
Steven A. Bagen, founder of Bagen Law, warns drivers to get ready for price hikes. He opines: "During the height of the pandemic, and for some months afterwards, auto insurers kept prices modestly low, due to fewer drivers on the roads and a decreased number of claims. Those days are now far behind us, and insurance companies, more so auto insurers are continuously raising their rates to make up for higher repair costs, increased number of claims and stubbornly high inflation."
Where You Live May Also Be Costing You More
On average, American drivers are currently spending 2.93% of their income on car insurance per year, an increase from 2.57% last year.
Based on average annual premiums nationally, full coverage insurance will cost car owners around $2,014 annually, higher than the reported $1,771 for 2022. This increase marks a nearly 14% increase between 2022 and 2023, outpacing the rate of inflation, which measured 6.5% in December 2022.
Some drivers will be surprised to find out that where they live will also impact how much they will be spending on full car insurance coverage this year.
Based on the national average, New Yorkers spend around 5.05% of their income on car insurance, up 1.8% from a year ago, and the highest in the country. Florida is second, with Floridians seeing a 0.48% increase, bringing annual expenditure up to 4.9%.
That 0.48% increase may seem small, but in monetary terms, it translates to roughly $421 more Floridians have to dish out annually.
A State of Car Insurance Report released by ValuePenguin shows an even more terrifying outlook.
According to their estimates, Illinois, Arizona, and New Hampshire will see premiums increase by 17%, 15.6%, and 13.6%, respectively.
Residents in Michigan and Rhode Island will continue seeing higher-than-average premiums, with prices set to increase even further. The annual average Michigan drivers spend per year is up to $4,788 and in Rhode Island $2,748 annually.
Drivers in California and North Carolina that incur traffic fines or similar road violations will see premiums jump by more than 100%.
And the damage doesn't stop there either, as car owners and insurance holders who end up nominating another younger driver on their policy, or the secondary driver of their vehicle could incur higher costs too.
According to the Bankrate report, Philadelphia will see premiums decrease by 22% to $1,872 this year, marking the highest decrease across the country.
Amid a surge in the cost of living, employees continue to demand higher wages to outpace eye-watering inflation and higher borrowing costs.
December marked another 1.0% increase in wages and benefit costs, up from the recorded 0.8% in September 2022 according to the Bureau of Labor Statistics.
Hourly earnings rose by $0.09 to $32.82 in December, yet this was a 53% decline for the same period in 2021.
Data from the Atlanta Federal Wage Growth Tracker showed that part-time and full-time workers earned 6.2% more in November 2022 than in 2021.
While the positive wage growth has meant that employees will be able to afford the higher cost of living, experts suggest that this could only pose more challenges in the coming months and could prompt the Fed to increase interest rates even further.
It's a tumultuous and difficult time for car buyers and would-be buyers to navigate, as ongoing price increases in auto insurance will only take a bigger bite from their income.
While it looks as if car prices have now stabilized, except for electric vehicles (EVs) which may see a slight increase in sticker prices, it's nothing to get too excited about.
What's to come in the months ahead will shock many motorists, and with prices indefinitely going up, it's best to tighten your belt even further and see where you can make some cuts to pay for your exorbitantly expensive car insurance.