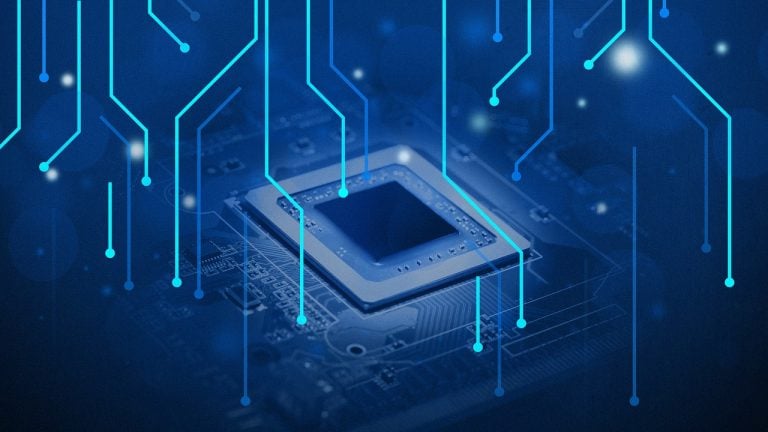 Apple's A-series processors are beasts when it comes to performance. At the iPhone 11 launch event, the Cupertino company bragged how powerful and advanced its new A13 Bionic processor is. It's far more powerful than Qualcomm's Snapdragon 855. But a couple of months ago, Qualcomm unveiled an improved Snapdragon 855 Plus chipset. The first Android smartphones running the new Snapdragon have hit the store shelves. Let's check out how the A13 Bionic and Snapdragon 855 Plus stack up.
The A13 Bionic runs the new iPhone 11, 11 Pro, and 11 Pro Max. The Snapdragon 855 Plus powers the new Asus ROG Phone 2, Black Shark 2 Pro, and a few other Android devices. It would also appear in devices from Razer, OnePlus, LG, Nokia, Motorola, and other vendors in the coming weeks.
A13 Bionic vs Snapdragon 855 Plus: Specifications
The A13 Bionic is a hexa-core processor built using TSMC's 7nm process technology. It has two Lightning Performance cores clocked at 2.65GHz and four high-efficiency Thunder cores. The new chip delivers 20% faster speed and consumes up to 40% less power than last year's A12. Apple didn't state the specifics of its ARM design, but we know that it's a 64-bit ARM chip.
Fund Manager Profile: Kris Sidial Of Tail Risk Fund Ambrus Group
A decade ago, no one talked about tail risk hedge funds, which were a minuscule niche of the market. However, today many large investors, including pension funds and other institutions, have mandates that require the inclusion of tail risk protection. In a recent interview with ValueWalk, Kris Sidial of tail risk fund Ambrus Group, a Read More
The A13 processor packs 8.5 billion transistors. It has Apple's custom quad-core GPU and an octa-core Neural Engine. The upgraded Neural Engine is capable of performing up to 10 trillion tasks per second, twice that of the A12 chipset. Apple's low-power design activates only the subsections required for a process at any given time to conserve battery life.
The new A-series chipset gets Apple's "Deep Fusion" machine learning capability that improves low- and medium-light photography. Deep Fusion relies on the Neural Engine and allows the device to capture one long exposure image, four short images, and four secondary images when you press the shutter button. It merges them to deliver a more detailed photo with reduced noise.
On the other hand, the Snapdragon 855 Plus is a tri-cluster, octa-core CPU built using the 7nm process. It has one Kryo 485 core clocked at 2.96GHz, three other Kryo 485 cores clocked at 2.42GHz, and four power efficiency cores with a clock speed of 1.78GHz.
While the CPU performance has received only a minor boost over the Snapdragon 855, the Plus version gets a major GPU performance boost. Qualcomm appears to be focusing on gamers with the new chip. The Adreno 640 GPU is clocked at 672MHz, up from 582MHz in Snapdragon 855.
The Snapdragon 855 Plus has Qualcomm's Snapdragon Elite Gaming Experience, which gives users a full suite of gaming software and hardware. The Elite Gaming Experience also includes Game Fast Loader, Game AntiCheat Extensions, and Game Jank Reducer.
The 855 Plus chipset is equipped with Qualcomm's fourth-generation Hexagon 690 AI engine capable of processing more than 7 trillion operations per second, which is less than the A13's 10 trillion operations. Qualcomm says it provides a "powerful blend of dedicated and programmable AI acceleration."
Qualcomm has optimized it for augmented reality, virtual reality, and 5G connectivity. Apple's A13 doesn't support 5G. The Snapdragon 855 Plus's built-in modem is X24 4G LTE. But smartphone vendors that want to offer 5G in their phones can use Qualcomm's Snapdragon X50 5G modem.
Benchmark scores
A device named 'iPhone 12,3' recently surfaced on benchmarking site Geekbench 4 running iOS 13 with 4GB RAM. It is believed to be the iPhone 11 powered by A13 Bionic processor. Benchmark scores suggest the processor lives up to Apple's claims.
On Geekbench 4, the iPhone 11 scored an impressive 5,472 points in single-core and 13,769 points in multi-core tests. By comparison, Xiaomi's Black Shark 2 running Qualcomm Snapdragon 855 Plus has scored 3,623 in single-core and 11,367 points in multi-core tests.
The Snapdragon 855 Plus is an improvement over its predecessor, but it's still far behind Apple's A13 Bionic in terms of performance. It doesn't mean the new Snapdragon is a slouch. It's capable of running any task you throw at it, including the graphics-intensive games.
One area where the Apple chip lags behind Qualcomm's offering is 5G connectivity. But that shouldn't be a big issue considering 5G is not widespread yet. Wireless carriers have just begun rolling out 5G networks, and it will take them a few years to provide reliable 5G coverage across the US.