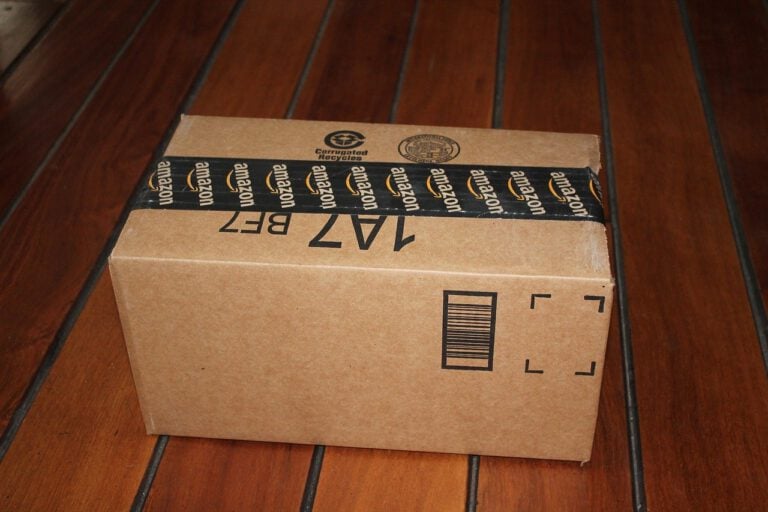 Selling products through Amazon is a great way to increase a customer base; however, should businesses be using Amazon's FBA service? 

According to a recent report, over 25,000 sellers on Amazon have more than 1 million dollars in total sales. As a result, a lot of businesses are looking for ways to widen their reach through this service. At the same time, once someone purchases a product or service through Amazon, how is the customer going to receive it? That is where Amazon FBA service can be helpful. Standing for Fulfillment by Amazon, this may be a way for businesses to streamline their operations. Is this the right move for a small business? There are a few key points that you should know.
What Are the Benefits of Using Amazon's FBA service?
If you decide to use the FBA service from Amazon, there are a few benefits that you will enjoy. Some of the most significant benefits of letting Amazon fulfill your orders for you include: 
Morningstar Investment Conference: What To Do During The Fed Rate Hiking Cycle
The U.S. Federal Reserve is treading carefully with raising rates amid the widespread economic, macro and geopolitical uncertainties sweeping around the world. The Fed raised its target level as high as 20% in the early 1980s to deal with runaway inflation, but we're a far cry from that today — a time when inflation threatens Read More
You may receive access to discounted shipping rates. Because Amazon has relationships with shipping companies worldwide, you may be able to ship your products through Amazon's FBA service at a lower rate than you would otherwise. 

You will also be able to use the customer service options through Amazon. Amazon provides you with exceptional customer service, allowing you to make a strong impression on your clients.

Of course, Amazon will also be able to get your orders to your customers more quickly than you would otherwise. Therefore, this is another way to increase your customer satisfaction rate, building a sense of consumer loyalty. 
These are a few essential points that you should keep in mind if you explore the potential of using Amazon's fulfillment services. Of course, it is also necessary to understand that there are a few drawbacks that you might incur as well. 
The Drawbacks of Using the Amazon FBA Service
Even though Amazon does provide a comprehensive fulfillment service, this is not going to be for everyone. Some of the potential drawbacks that you may have to overcome include: 
You may incur additional fees. This could include storage fees, manual processing fee, return fees, pick and pack fees, and restocking fees. These can add up over time and could take a bite out of your potential profit.

Even though Amazon will handle your shipping needs for you, you will still have to pay Amazon to do this. Of note, the costs of inbound shipments to Amazon can vary from seller to seller. 

Furthermore, there will be additional expenses that come with preparing and shipping your products through Amazon's FBA service. You need to factor this into your overhead costs when trying to figure out if the service is worth it. 
You may be able to overcome these drawbacks. Ensure that you factor these into the equation when you are trying to figure out whether the FBA service is worth it for you.
Track Your Inventory Through Amazon Using Barcodes
Furthermore, you also need to make sure that you invest in strong Amazon barcodes if you use Amazon Services. If you fulfill using Amazon and ship your products to Amazon, Amazon will require that every item has a barcode on it. That way, when your order arrives at the warehouse, Amazon can scan the items into inventory. That way, they can track which units and how many units of every product they have on hand. Then, each item will be scanned when it leaves the warehouse, keeping the inventory up to date. 
Explore the Possibility of Amazon's Fulfillment Services
These are a few of the most critical points you should keep in mind if you are thinking about using Amazon to fulfill your orders. Using Amazon is an excellent way for you to build your brand and expand your customer base. 
Updated on