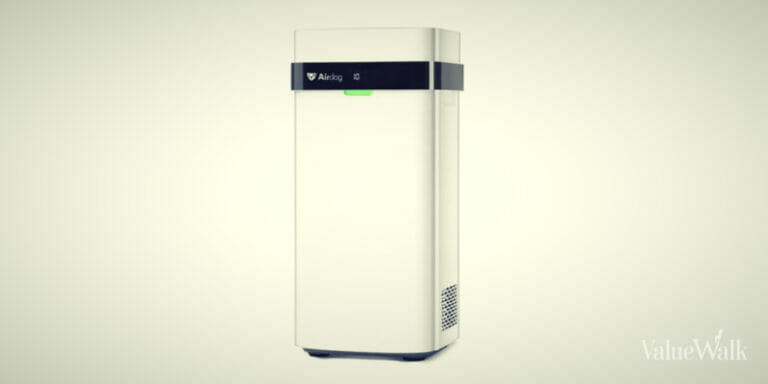 Clean air is more important now than it has ever been before, thanks to degrading air quality, a rise in the number of air-borne diseases and an increased focus on healthy living. All these reasons have made air purifiers a necessity nowadays.
Variety of air purifiers are available in the market, in terms of price, size, area covered, design and more, from both well-known and lesser known brands. Most buyers generally go for air purifiers from well-known brands, thinking it to be a one-time investment. This belief, however, isn't always right.
Q4 2022 hedge fund letters, conferences and more
Gates Capital Management Reduces Risk After Rare Down Year [Exclusive]
Gates Capital Management's ECF Value Funds have a fantastic track record. The funds (full-name Excess Cash Flow Value Funds), which invest in an event-driven equity and credit strategy, have produced a 12.6% annualised return over the past 26 years. The funds added 7.7% overall in the second half of 2022, outperforming the 3.4% return for Read More
Most air purifiers presently use HEPA filters, which need to be replaced every 6-12 months. The replacement cost for these filters could be $100 or more a year. Moreover, the dumped HEPA filters have environmental costs as well.
In this article, we will review an air purifier that not only allows users to overcome these add-on costs but are efficient as well.
Airdog X5 Air Purifier
Airdog X5 is a mid-range air purifier from Airdog (with X3 being entry-level and X8 being the top variant from Airdog). It is an innovative air purifier for home and office use. Airdog X5 uses patented TPA technology that can filter pollutants like bacteria, pet dander, allergens, pollen, hair, and viruses (including COVID-19).
Airdog X5 is suitable for large rooms, and the company claims that it can purify 450 sq. ft in just 20 minutes. Also, it captures and terminates 99.9% of airborne contaminants up to 0.0146 microns in size (compared to over 0.3μm for HEPA filters). The purifier also destroys COVID-19 in 99.02% of all test scenarios, the company claims.
Airdog X5 Air Purifier - USP
HEPA filters are a standard when it comes to air purification. Though these filters are efficient, their biggest problem is that they aren't reusable. It means that you need to replace the filters once or twice a year to ensure the purifier does the job that it needs to do.
Replacing the filters can cost about $100 per year. Now, if you do some calculation, a $300 HEPA-filter based air purifier can cost you about $700 to $800 in about five years. And, this is where Airdog X5 Air Purifier comes into play.
Unlike most other air purifiers, Airdog X5 is a no-waste no-maintenance air purifier. This air purifier uses the Ionic Wind technology, a tech that MIT Technology Review included in their yearly 'The 10 most intriguing inventions of 2018' review.
A major concern with ionic air purifiers is their production of ozone, which is a lung irritant that can result in some health issues, including exacerbating asthma symptoms. Airdog, however, took care of this by adding a catalytic filter to its purifier that helps to limit ozone emissions to just 0.01 parts per million over a 24-hour period.
This technology is EPA-compliant and CARB (California Air Resources Board) certified, means it's safe to use for extended periods of time.
Airdog X5 Ionic Wind technology allows it to use a large module with metal fins (collector plates), instead of replaceable filters. Further, Airdog's Patented TPA technology uses about 30,000 voltage inside to kill all the bacteria, mold and viruses, that the purifier captures, and collects them on the collecting plates. These collecting plates are easily washable, either by hand or in a dishwasher.
Also, you don't need to regularly check these collecting plates to find if they require cleaning or not. The purifier has an indicator for that in the front display.
Along with being no-waste no-maintenance, TPA technology is claimed to be more efficient as well. HEPA filters are known to capture particles that are above 0.3μm in size, but TPA-based filters can get particles as small as 0.0146 microns in size. In simple words, we can say that TPA technology can get even those tiny particles that could lead to allergic reactions, such as asthma.
Set-Up And Performance
Setting up the machine is quick and easy. You just need to plug in the power cord and press the power button. Its display shows the current Air Quality Index (AQI) rating, and also has an indicator light to see the pollution level. It doesn't make a lot of noise either. Though you can hear it working in a quiet room, the noise level isn't at all bothering.
Talking about the performance, though we weren't able to independently verify, the room we kept it in definitely smelled clean and healthy. To back it up, I will say that I read many user reviews of Airdog X5, and almost all applauded the machine for its performance, customer service, design and cost savings.
Final Words
Airdog X5 is quiet, easy to use and efficient air purifier. You can connect it to Wi-Fi to control and monitor the air quality from your phone. Its biggest benefit, however, is its washable and reusable plates.
Its price of $649 may seem high, but when you consider the long-term savings, as well as efficiency, it does emerge as a better option. Moreover, not many air purifiers with safe ionic technology are available in this price range.
Disclaimer: We received free product in return for an honest review.