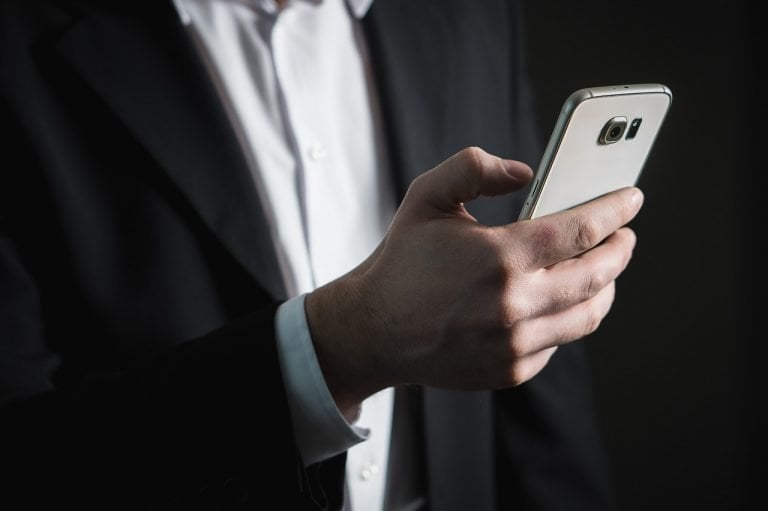 We are living in an insane and crazy world. In the past, we have seen a variety of weird challenges going viral on social media. The Ice Bucket challenge a few years ago had hundreds of thousands of people dumping a bucket of ice on themselves and sharing the video on social media. Just a few days ago, an egg beat Kylie Jenner's photo of her newborn daughter to become the most liked photo on Instagram. It has garnered more than 45 million likes as of this writing, compared to 18 million likes on Jenner's post. The '10 year challenge' is the latest trend flooding the social media.
Eggs in 2009 vs eggs in 2019 #10yearchallenge pic.twitter.com/SvTbz2PoIs

— Nitya Gracianna Rajan (@NityaGRajan) January 15, 2019

ValueWalk's October 2022 Hedge Fund Update: Haidar Capital Surges 225%

Welcome to our latest issue of ValueWalk's hedge fund update. Below subscribers can find an excerpt in text and the full issue in PDF format. Please send us your feedback! Featuring investors exit long-short hedge funds, the oil market is now "broken", and Haidar Capital surges 225%. Q2 2022 hedge fund letters, conferences and more
You might have seen your Facebook, Instagram, and Twitter feeds being bombarded with dozens of posts with #10yearchallenge. Your friends and relatives might have already participated in the '10 year challenge.' Celebrities from around the world have also participated in the challenge, posting pictures to show the world how they haven't aged at all in the last ten years by sharing then-and-now pictures of themselves.
How to participate in the '10 year challenge'
If you are still scratching your head about the '10 year challenge', here's all you need to know about it and how you can join the challenge yourself. It's unclear who started it, as is almost always the case with the viral challenges and trends on social media. It might have something to do with Facebook's 'On This Day' feature that brings back old memories to your feed.
The '10 year challenge' involves posting a picture of yourself that was taken about 10 years ago alongside a picture taken in 2019. You place the two pictures side by side in your post on Facebook, Instagram, and other platforms to show you still look amazing. People joining the challenge say it's about self love and showing how you have 'glowed up.'
The challenge is trending on social media with different hashtags such as the #GlowUp challenge or the #HowHardDidAgingHitYou challenge. But it has become most popular as the '10 year challenge.' You can participate by posting two side-by-side pictures of yourself taken at least ten years apart and use the hashtag #10yearchallenge. Some people have simply posted only one picture from ten years ago, though.
Looking at the pictures of celebrities, it seems most of them haven't aged at all and some others are aging in reverse. But remember that people like us didn't have the best of photography equipment back then. There were no filters and certainly no BeautyPlus, so your old pictures might not look that great. And it's okay.
#10yearchallenge the world is still dying 😕 pic.twitter.com/O62wk2LZr2

— Shane Simpson (@shanesimpsonn) January 16, 2019
A better version of the '10 year challenge'
The '10 year challenge' seems like a fascinating idea, but most people in your contacts don't care how you looked over a decade ago, unless you are a celebrity. Of course, you'll get a bunch of likes and comments telling you that you look amazing. But that's about it.
Worst "10 Year Challenge" yet pic.twitter.com/AP7ttl7FEK

— Justin (@JustinGunderman) January 16, 2019
Twitter user Helena Price suggested a different version of the same challenge, which is far more interesting. Price says instead of showing the world what you looked like a decade ago, you should be telling what you have achieved in the last ten years. Have you been able to accomplish your dreams? Helena's tweet has also gone viral, attracting more than 4,000 likes, 642 retweets, and over a thousand comments.
Let's try something different than what you looked like 10 years ago… What were you working on/trying to accomplish? How'd it work out? #10yearchallenge

— Helena Price Hambrecht (@helena) January 14, 2019
A goldmine for Facebook
While the '10 year challenge' could be your way to express self love, the pictures you share could be goldmine for technology companies such as Facebook, KO Insights founder KateO'Neill writes on Wired. These companies could use all that data for their facial recognition algorithms. If Facebook wanted to train its algorithms on age progression and other age-related characteristics, it would need tons and tons of people's pictures.
Me 10 years ago: probably would have played along with the profile picture aging meme going around on Facebook and Instagram
Me now: ponders how all this data could be mined to train facial recognition algorithms on age progression and age recognition

— Kate O'Neill (@kateo) January 12, 2019
It helps even further when the companies know that the two photos you shared were taken ten years apart. It would be more useful to them than mining the profile pictures and looking at EXIF data, which could generate a lot of noise, says O'Neill. She warns that it's a lesson in how your data could be used by technology companies.
Celebrities jump on the bandwagon
Famous celebrities such as Trevor Noah, Jessica Biel, Pharrel Williams, Reese Witherspoon, and many others have posted interesting throwbacks as part of the '10 year challenge.' Check them out.
Time sure does fly when you are having fun!! #10YearChallenge pic.twitter.com/gruONFaDDn

— Reese Witherspoon (@ReeseW) January 15, 2019
#2009vs2019@Pharrell wins this challenge. pic.twitter.com/OPAr2VdFam

— Complex (@Complex) January 13, 2019
https://www.instagram.com/p/BsndaRjga_A/